Market
Crypto Market News September 21st
805 days ago - Around
5

mins
mins to read
The crypto market news of September 21 follows cryptonew with topics related to asset news, stock exchanges and regulations in connection with crypto currencies.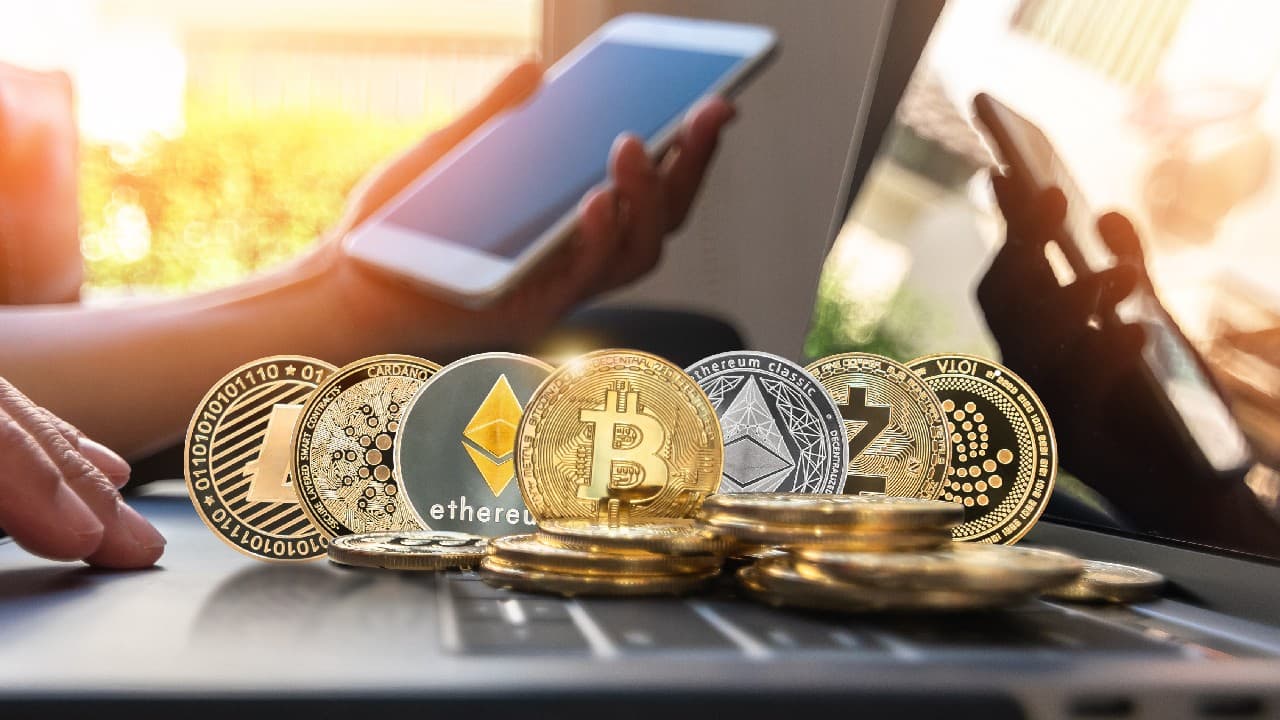 Crypto Market News September 21
: 
Attachment messages
Digital asset investment products posted total inflows of $ 42 million last week, according to CoinShares.
The company said: "Inflows have been observed for all digital assets and signal that we believe that investor sentiment will continue to improve and that the fifth week in a row will be marked with inflows.".
The company added that while this improved sentiment is seasonal, it has also seen a corresponding surge in volume in investment products. This shows that some investors are taking advantage of the recent price weakness and continued popularity of altcoins, CoinShares said.
Fintech Fraction Company has announced that it has been granted a Thai ICO portal license, pending activation approval from the Thai Securities and Exchange Commission (SEC), to operate the service offering supported by the asset. Said: 

"Individuals and businesses can now invest, sell, and manage pro-rata ownership in anything from a small stake in a townhouse, seaside resort, or work of art to managing private funds, assets, and investors."
Crypto Market News September 21
: 
Exchange news
Coinbase said it had decided not to launch the USDC APY program and stop waiting for the program with "hundreds of thousands of customers from all over the country." Said: 

"We will continually seek to bring innovative, trustworthy products and programs to our customers and add that the company continues to work to provide regulatory clarity for the entire industry. Electronic money". 
Coinbase has also announced that it will officially launch Coinbase Prime for all institutions and with updated features. It also declares that it has the tools and services institutions need to invest in electronic money. It added more locations to its smart router, more assets for custody, improved post-trade reporting capabilities, and additional options to fund post-trade loans.
BLOOMBERG REPORTED THAT the U.S. investigations against Binance Holdings, the parent company of the cryptocurrency platform Binance, have been expanded to investigate whether Binance or its employees have benefited from the exploitation of customers. The investigation involved investigators from the U.S. Commodity Futures Trading Commission (CFTC) who have been in contact with potential witnesses over the past few weeks, their sources say.

Cryptocurrency platform Crypto.com says it has expanded its total coverage to $ 750 million effective September 6. This includes both direct and indirect surveillance coverage on more than 10 million platform users.
The company announced that the major European exchange, Deutsche Börse, will list Tron (TRX) (ETN) exchange-traded bonds. Global fund manager VanEck will issue TRON ETN (VTRX) as well as Solana (SOL) and Polkadot (DOT) ETN. After the German approval, the VTRX should be available in 14 E.U. countries, it said.
FTX Trading Limited, the operator of the FTX cryptocurrency exchange, announced that its Bahamian subsidiary FTX Digital Markets had been registered as a digital asset business by the Bahamas Securities Commission under the Registered Digital Asset Exchange Bill aka (DARE Act). FTX Digital Markets is expected to develop a significant presence in the Bahamas. At the same time, Ryan Salame, former OTC director at Alameda Research, FTX's parent company, has been named CEO responsible for local initiatives.
Crypto Market News September 21
: 
News about DeFi
0xMaki, a contributor to the decentralized finance project (DeFi) Sushi (SUSHI), has stated that he is giving up day-to-day operations on the platform and acting as a consultant. He wrote that he would continue to contribute but turn his attention to the broader DeFi ecosystem on a blog post.

PNetwork, a DeFi system that enables different blockchains to communicate with each other, claims to have lost 277 BTC ($ 12 million) after an attacker found a bug in its code. They said the bug had been identified and suggested a solution, offering the hacker a $ 1.5 million bounty if the stolen funds were returned.
Crypto Market News September 21: Legal news
Tech giant Apple is being sued in a class-action lawsuit for damage caused by an allegedly counterfeit cryptocurrency app in its app store that cost its victims more than $ 5 million in crypto. The fraudulent app is a parody of the legitimate Toast Wallet called Toast Plus and is used to steal the victim's seed phrase and all tokens in the fake wallet.
 September 21 Crypto Market News:
Regulatory News
The U.S. government is preparing many measures, including sanctions, preventing hackers from profiting from crypto-ransomware attacks, reports the Wall Street Journal. According to the report, the threat to these attacks is "coming from Russia," and the government hopes to disrupt the digital financial infrastructure that enables them.
 September 21 Crypto Market News:
Career news
Coinbase's vice president of communications, Kim Milosevich, has announced that she will be leaving the company at the end of the year. She has been working there since August 2020 but added that since "Crypto never sleeps," she only wants to use the time to rest.
Join our Facebook group and Telegram group Coincu News to chat with more than 10,000 other people and exchange information about the crypto currency market.
Important NOTE: All content on the website is for informational purposes only and does not constitute investment advice. Your money, the choice is yours.