Market
Cryptocurrencies have rallied from China's FUD nearly two dozen times in the past 12 years
804 days ago - Around
5

mins
mins to read
Bitcoin price is down 8% today after the "break" (read several weeks old) news that the People's Bank of China (PBoC) ruled all Cryptocurrencies transactions illegal, France.
With that in mind, let's look back over the last 12 years that FUD came out of China and see if we can spot any patterns.
China banned "virtual cryptocurrencies" for the first time in 2009
First: Chinese regulators weren't exactly crypto advocates before the 2017 ICO boom. While not specifically targeting Bitcoin (BTC), the move appears to have set a precedent for more than a decade of anti-crypto regulations.
The first Bitcoin-specific ban was introduced in 2013
2: In 2013, the People's Bank of China (PBoC) prevented Chinese financial institutions from processing BTC transactions, calling the cryptocurrency a currency with no "real meaning". The news dropped the price of BTC below $ 1,000 when BTC China or BTCC was the largest cryptocurrency exchange by volume.
The content returns to shape within a few weeks.
There were fake threats of prohibition in 2014
2014 taught us that fake reports from PBoC regulators are sometimes as effective as real reports.
3: In March, a fake news story was posted on Sina Weibo claiming that China's central bank plans to halt all Bitcoin transactions in the country in less than a month. Although the report turned out to be meaningless, it didn't stop the price of Bitcoin.
4: Around the same time, China-based crypto exchange FXBTC said it would close due to regulatory threats to ban the exchange. The combination of both crashes may have caused Bitcoin to drop from $ 709 to $ 346.
Although the price was admittedly bloody, a short-lived rebound began and was back above $ 600 by the end of May.
A short-lived Chinese stock market hack raised prices in 2016
5: Although not directly controlled by China – but perhaps influenced by business and political ties – the Hong Kong-based major crypto exchange Bitfinex was the victim of one of the largest hacker attacks in August 2016. Attackers stole approximately 119,756 BTC – worth over 5 billion US dollars. Dollars at time of publication – and some funds are still being tracked to this day. Back then, news of a major stock market hack likely dropped the price of BTC by more than 10% in two days.
However, by September the price had recovered to pre-hack levels.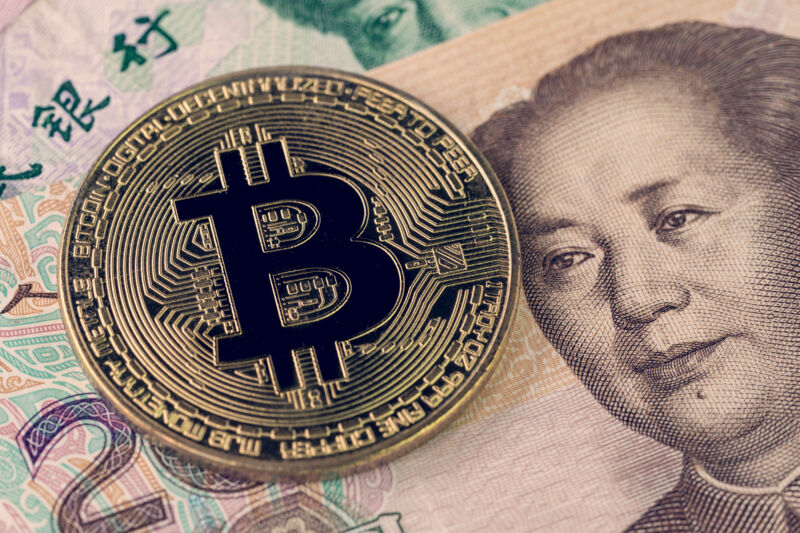 In 2017, China lifted its crypto-related ban twice a month
sixty-seven: In September, the Chinese government officially banned exchanges from serving domestic users, and the PBoC announced that Chinese nationals would not be allowed to fund initial coin issues.
It took Bitcoin three months to soar from $ 4,000 to its all-time high of around $ 20,000.
8 & 9: The cryptocurrency is headed for one of the greatest bull runs of all time as BTCC says it will close amid a government "ban" (it still works) and PBoC's deputy governor claims the "body of bitcoin" will one day will float.
The cryptocurrency is already on the recovery path at this point and has seen only minor declines.
Media reports led to a crypto confidence crisis in 2018
ten: In January 2018, reports circulated that Chinese nationals may have caused a huge drop in the price of cryptocurrency.
11: Although many attribute this decline to Chinese media reports claiming the country is cracking down on crypto mining. In mid-February, Bitcoin price fell more than 65% to $ 6,852.
However, this did not last; The price was back over $ 11,000 at the end of the month.
FUD increases sharply in 2019
Twelfth: Bitcoin price fell slightly in April 2019 when a draft from China's National Development and Reform Commission revealed that the government agency is considering banning mining in the country … again.
13: The PBoC followed this step by announcing that the tcrypto transaction will be "processed immediately" if it is discovered.
Although a short price has re-established itself, the all-time high is soon in sight.
China is accused of being behind the "crypto bloodbath" in 2020
14: The March 2020 "crypto bloodbath", which saw the prices of almost all major tokens falling at the start of the COVID-19 pandemic, was largely attributed to Chinese miners liquidating their assets.
Related: Bitcoin price drops "consistently" at New China FUD to 32.5,000 US dollars
fifteen: The Hong Kong government announced plans in November 2020 to ban the retail sale of cryptocurrencies as part of its anti-money laundering efforts.
COVID's first year ended with Bitcoin breaking the $ 20,000 mark for the first time in three years, hitting an all-time high of over $ 30,000 before the end of 2020.
FUD to date
16: The National Internet Finance Association of China, the China Bankers Association and the China Clearing and Clearing Association issued a statement warning against investing in cryptocurrencies because of the potential risks. 5th year 2021.
17: The following month, the PBoC ordered Chinese banks and mobile payment service providers not to offer banking and payment services to customers involved in crypto-related transactions.
18: That brings us to this day when the PBoC stated again that all crypto transactions in China are illegal.
Total Number of Cases China's FUD Failed to Kill Crypto: 22
Including today's news from the PBoC, there were 11 direct messages from Chinese and Hong Kong regulators enforcing or alluding to the enforcement of a ban on cryptocurrencies, exchanges or mining, 8 major incidents of fake news or media coverage from China when it did not affect the crypto market, and several others – like hacks and decisions by domestic crypto companies – caused the decline. Overall, China has "banned" or caused FUD in the crypto space on 22 different occasions since 2009.
Data from Cointelegraph Markets Pro shows Bitcoin price has fallen more than 5% in the past 24 hours, but is now back above $ 43,000 at press time.
Jeffrey Albus contributed to the research and processing of this story.
.
.