GameFi Reviews
Review PolyPlay Crypto ($PLAY) – The Future Of E-Sports And Blockchain Gaming Tournaments
795 days ago - Around
5

mins
mins to read
PolyPlay aims to host E-sport tournaments for all the amateur players as if they are professionals. With a sizeable prize pool funded by all transactions made on the project blockchain. E-sports is a rapidly growing industry, with the global eSports market valued at just over 1.08 billion U.S. dollars. From a launch price of $0.62 to over $8 in barely 3 weeks, PolyPlay Crypto has massively rewarded early adopters…
Concept Project – What is PolyPlay?
Esports has been unsustainable for years on a professional level.  The prize pools are unsustainable and it seems that only the top percentage of players can make a living playing video game.  Not only does PolyPlay crypto host tournaments where amateur players are treated as if they were professionals, but the prize pool is bigger than most professional eSports tournaments.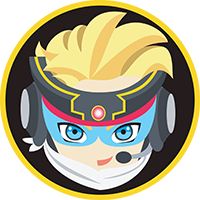 PolyPlay crypto is sustainable because there is a 6% tax on purchases that fund the project, addressing funding issues and lack of sustainability in the e-sports space.
PolyPlay Crypto:
Outstanding features
What is the project trying to achieve?
PolyPlay crypto aims to host E-sport tournaments for all the amateur players as if they are professionals. With a sizeable prize pool funded by all transactions made on the project blockchain. The team shall be offering tournaments, staking, and a launchpad With a fully transparent and DOXXED team, PolyPlay will quickly Gartner the interest of those very same gamers stuck in the middle of the pyramid. 
Being business-oriented, there would also be facilities for Sponsors and Companies to be promoted through PolyPlay's live twitch stream, YouTube Tournament Highlight shows and PLAYROOM Store. PolyPlay crypto welcomes all prospects of e-sports gaming and hopes to be the next driving force by being Gaming's Gold Standard
What is unique selling point?
The highest-paid and most attractive tournaments in e-sports and blockchain for amateur and pro players with tournament winnings up to $5000.
PolyPlayer's do not have to be pro to be treated like one.
There would be different tiers of tournaments based on the skill levels of the gamers. To start with, PolyPlay will host 4 games (CS:GO, DOTA2, LOL and FIFA) on different streaming platforms.
Road Map
Technical Data
Token Allocation
Token Sale
• Private Sale Price: 1 Play = USD 0.40
• IDO price: 1 PLAY = USD 0.55
• Listing price: 1 PLAY= USD 0.62
• Listing on the 24th of July 2021 on PCS, Approximately 16:30 UTC.
• Initial Market Cap to be approximately USD 130,820.
• Total Supply: 1,000,000 PLAY
• Launch Supply: 211,000 PLAY
Token release Schedule
Token Use Case
HOLD PLAY Token to participate and win
How to own the token?
Connect via metamask or trust wallet
Deposit PLAY into pool; click on + and deposit
Deposit LP tokens into pool, click on + and deposit
Market And Community
Market
Their idea is to offer their partners being one of our main sponsors in exclusive tournaments streams whilst PolyPlay crypto being official eSport partner. This is how they can cross-market effectively.
Future Work
Tier levels will have guaranteed purchase.
Listing time and contract announcement will be certain and set.
Those who do not meet the requirements for the tier will be unable to join the IDO.
The screenshot of requirements is 1 day before the IDO.
If the hard cap fails to reach the maximum, the remainder of the allocation will be opened up on a FIRST COME FIRST SERVE BASIS.
Tokens will be distributed automatically after listing via bulksender.
Investors who sell their PLAY holdings before the distribution of the IDO will be penalized.
PCS listing hours will be done between 15:00–17:00 UTC
Whitelist process for the community will be opened for the minimum of the holding to be able to join.
Only one purchase is possible per tier.
IDOs will be announced week upfront via medium and the telegram announcements
IDOs will be marketed one week in advance to build the hype and to grow the community.
Community
Community is a key both in a gaming and crypto world, the successful project or a game cannot be seen without a solid community behind. That is why they daily deliver and keep promises, staying transparent and helpful to each other. A great project needs good leaders, but leaders without a good crew cannot operate. The aspect of group identity is being renewed on a daily basis with a strong commitment.
Backers
Team/Founder
Partners
Investors
Polyplay crypto started the journey via Oxbull IDO currently reaching up to 10 000 investors. They aim to deploy broadcasted tournaments for FIFA, League of Legends, CSGO, DOTA. For the tournaments, they are looking for serious sponsors as they are already in talks with Theta.tv.
Final Thought:
GameFi is relatively still in its infancy, but it has caught the fad of the crypto community. As the GameFi momentum grows, PolyPlay crypto may be on its way to becoming another community-favourite. The platform has tournament-style e-sports for both amateur and professional players. The allure of winning real money is likely to be an incentive that will drive users to adopt PolyPlay's $PLAY token.
Find more information about Jet PolyPlay
DISCLAIMER: The Information on this website is provided as general market commentary and does not constitute investment advice. We encourage you to do your own research before investing.