Market
780 days ago - Around
7

mins
mins to read
Bitcoin billionaires, Binance trading freeze in China, a16z lobbying, etc. are the highlights of the crypto market in the past 24 hours.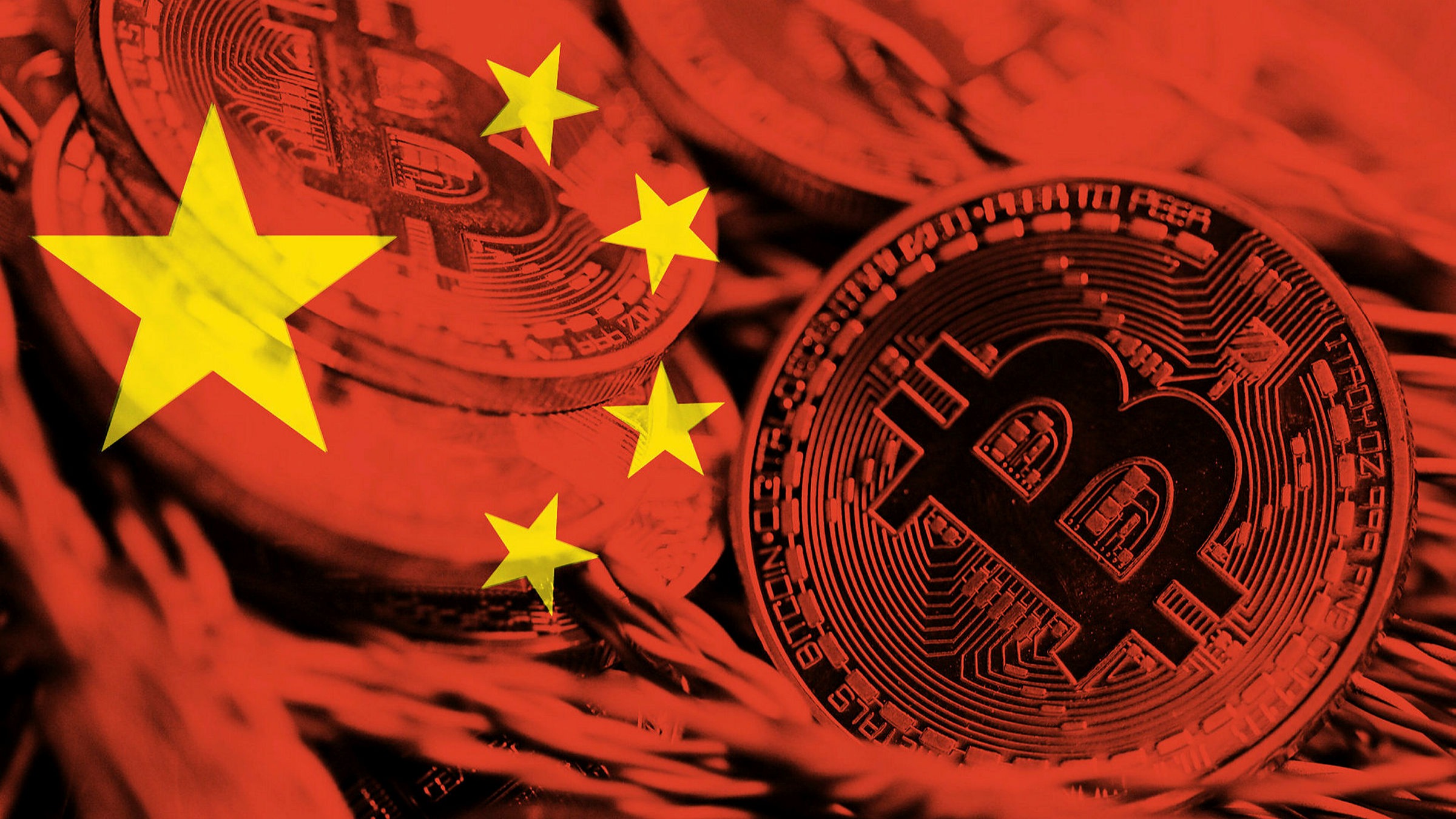 Crypto Market Highlights: Asset News
▶ Larry Fink, CEO of the world's largest wealth manager BlackRock, told CNBC, "I can't tell you if [BTC] go to $ 80,000 or not but I believe digital currency plays a huge role.
Meanwhile, Barry Sternlicht, an American billionaire and co-founder, chairman and CEO of the Starwood Capital Group hedge fund, explains why he owns BTC:
▶ Crypto platform based in the USA, Voyager Digital Ltd. announced that the company itself, its wholly owned subsidiary LGO Europe SAS and its management have been rated "fit and suitable" to operate in France and the European Union. "With the recent acquisition of Coinify, which has fully compliant KYC and AML solutions, as well as Fiat solutions in 20 currencies, Voyager is able to launch our trading app for the first time. I was over of the third quarter of 2022 in several European countries. " "Steve Ehrlich, CEO and co-founder of Voyager, was quoted as saying.
▶ Marcy Venture Partners, the venture capital firm co-founded by Shawn 'JAY-Z' Carter, is investing in Space LABS (sLABS), a technology incubator focused on products based on Metaverse and Blockchain, according to Billboard. sLABS intends to launch its first product next year called LNQ, a blockchain-powered hardware platform that will give young developers better tools to leverage the metaverse.
▶ Blockchain accelerator Morningstar Ventures announced a $ 15 million investment fund targeting projects built using Elrond Blockchain Technology (EGLD), as well as a new Elrond strategic incubator in Dubai. The first project to receive a strategic placement from the Morningstar Fund is holoride, a reality media platform that tries to add a new dimension to every car journey through the use of virtual reality, motion sensors and haptic feedback devices – the Elrond -Blockchain.
Bitcoin miner Greenidge Generation Holdings plans to sell $ 50 million in five-year bonds, according to filings with the US Securities and Exchange Commission. Greenidge expects to raise approximately $ 48.25 million from the sale that will be used to pay off other debt and fund capital expenditures and future acquisitions.
▶ Jambb, a marketplace for digital comedy collectibles, claims it has closed $ 3.5 million in seed funding and announced that it is aiming for an official launch on the Flow blockchain in early November. This round was jointly chaired by Arrington Capital and Animoca Brands.
Crypto Market Highlights: Stock Market News
Binance has announced that it will remove the CNY trading area and cease providing services to users in mainland China, as they have stated that they have withdrawn from that region in 2017. For all users still found on the platform, their account will be changed to "Withdrawal Only" and they will have to close their account within seven days.

Binance and SS Lazio SpA have signed a partnership agreement that will make the exchange the club's new main Jersey sponsor. They say the two-year funding partnership with an option for a third partner with a total value over a three-year period between fixed and floating amounts to more than 30 million euros ($ 34.7 million).

According to consumer interests researcher Massachusetts Student Public Interest Research Group (MASSPIRG), over the past 4 years, cryptocurrency exchanges have received the third most popular complaint among top US companies operating in the US. The largest crypto exchange in the US, Coinbase, received a total of 1,060 complaints over a period of one year as of May 2020, including complaints about digital wallets and wire transfers, domestic and international money.

The announcement states that the exchange-traded crypto fund BetaShares Crypto Innovations (CRYP) will soon be available on the Australian Stock Exchange (ASX). CRYP will aim to track the Cryptocurrency Industry Innovators Index (before fees and expenses) developed by crypto asset manager Bitwise.
Coinzo, one of Turkey's largest cryptocurrency exchanges, announced that it will end its digital asset trading services. The platform says its website will stay online for the next six months to allow users to withdraw their holdings of crypto and Turkish fiat.

Cryptocurrency platform Currency.com has announced the launch of its over-the-counter crypto trading desk Currency.com Prime. The new trading desk is aimed at wealthy private clients and institutional clients and offers its clients trading solutions and advisory services for private clients in order to support them in the processing of a large volume of transactions.
Crypto Market Highlights: Regulatory News
Venture capital firm Andreessen Horowitz (a16z) is sending several executives to Washington, DC this week to explain to executives on Capitol Hill and the White House why they should regulate the next generation of the Internet, Web 3.0, CNBC reported. The company defined Web 3.0 as "a group of technologies that includes blockchain, cryptographic protocols, digital assets, decentralized finance and social platforms". (Further information: a16z makes regulatory proposals as SEC director with a focus on consumer protection)
Money Laundering Bureau (RAB) director Matis Mäeker told Eesti Ekspress weekly that the license to operate cryptocurrency in Estonia must be revoked and the system must be rebuilt from scratch. Otherwise, it could lead to another Danske-style financial scandal, he said. The news comes amid revelations that despite a flood of license holders in 2020, there are still over 400 crypto miners operating in Estonia.
Crypto Market Highlights: New Product and Service News
Miami Mayor Francis Suarez said being able to pay government employees in BTC was a "high priority" for the city, according to Bloomberg. Miami will be launching a call for proposals this month to create this payment mechanism and allow city dwellers to pay fees and even taxes in BTC.
SEBA Bank, a licensed digital asset banking platform, has announced the launch of SEBA Earn, an institutional solution that allows customers to benefit from their crypto holdings. The rollout serves the growing need for institutions to manage a wide range of digital asset use cases, from staking to decentralized finance (DeFi), lending and lending, they said.
Finastra and Bakkt have announced plans to offer Bakkt's wallet and digital marketplace through Finastra's App Store and open developer platform FusionFnai.cloud. Through the partnership, Bakkt will be available to community banks and credit unions as part of Finastra's Fusion digital banking solution.
Crypto Market Highlights: NFT's News
Yuga Labs, the creators of the non-fungible token project Bored Ape Yacht Club (NFT), have signed an agency agreement with Guy Oseary, the manager of Madonna and U2, according to Variety. The initiatives they are working on together will "soon" be shared with the community, Oseary told the outlet.
The international humanitarian organization Médecins Sans Frontières received Ether (ETH) worth $ 3.5 million, which was deducted from the proceeds of an NFT sale. The sponsor, who remains anonymous, is "supported" by the NFT Generative Art and Art Blocks communities.
Kevin Durant and the media network of Rich Kleiman Boardroom and Dapper Labs, the company behind CryptoKitties and NBA Top Shot, have announced a two-year brand partnership that includes sponsorship and activities on the Business Media Network. The partnership will have multiple touchpoints, they said, in order to "bring the NBA top-shot platform to life in a unique way with Durant's notoriety across the platform."
Highlights of the crypto market: M&A news
Distributed Infrastructure That Connects Blockchain And Big Data Constellation has announced the acquisition of a data analytics solution that powers the retail brand Dor. With the acquisition, Constellation will collect and encrypt data about Dor's traffic and link it to other large consumer data sets "without compromising privacy."
Blockchain technology startup Elrond Network has announced the acquisition of Capital Financial Services SA (under the Twispay brand), a company licensed to operate a cryptocurrency institution (EMI) in the European Economic Area. This could allow the company to offer IBAN accounts, linked debit cards, and crypto payments to its customers.
Join our Facebook group and Telegram group Coincu News to chat with more than 10,000 other people and exchange information about the crypto currency market.