Market
Crypto News 8/11: General bearish sentiment is driving Bitcoin with EOS, Dogecoin, Shiba Inu, Solana, Cere Network above $ 66,000
750 days ago - Around
8

mins
mins to read
From the perception that Bitcoin price rose as general trader sentiment fell to total market cap of over $ 3 trillion. Here are some highlights from the crypto market.
Bitcoin news
Today's Bitcoin price action was caused by a sharp drop in trader sentiment. With Bitcoin hovering in the $ 63,000- $ 58,000 range without strong purchases, traders are losing their optimism, according to Santiment.
While the data provided may sound contradicting itself, there is actually an inverse correlation between Bitcoin price and general trader sentiment. The strong bearish sentiment will usually trigger a strong rally shortly thereafter.
???? As traders observed #Bitcoin staying in the low of $ 60,000 for the past 10 days, optimism seems to be changing as many grow impatient with the stagnation. A shift towards negative sentiment implies a greater chance at $ BTC Price increases. https://t.co/KOPQvZEwk9 pic.twitter.com/a9VqRynA67

– Santiment (@santimentfeed) November 7, 2021
Historically, prices in the cryptocurrency market have often moved in the opposite direction of the expectations of the masses. While rallies can be driven by the retailer, in the event of corrections or accumulations, it is often whales that change the direction of the market.
In the past, on-chain data has shown that the share of whales in the crypto market is growing exponentially, which is generally viewed as a positive as whales are more likely to boost the market than crash.
Currently, sentiment among Bitcoin traders has hit a September low just before the price rebounded above the $ 65,000 region. At the moment, Bitcoin's trading volume doesn't seem to be breaking records, which shows that retailers are currently not interested in selling or buying BTC.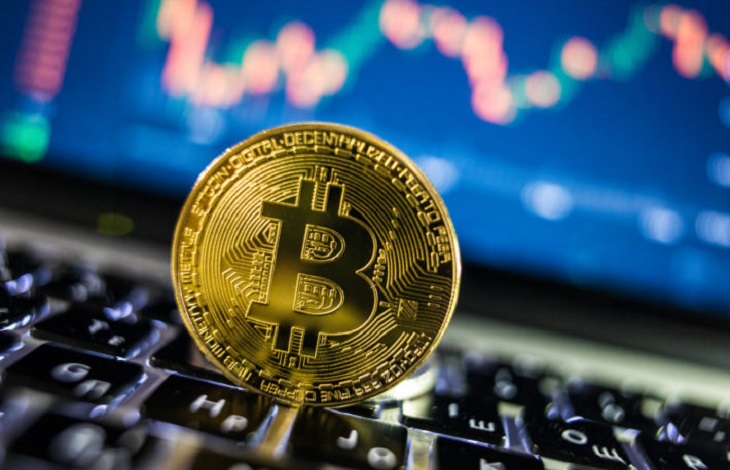 Bitcoin miners' income rose sharply.
Bitcoin miners say the amount of BTC mined is halving every four years. Currently, the average miner can mine between 900 and 1,000 BTC per day.
Despite the sharp drop in BTC mined, miners' earnings have increased 550% since halving in 2020, reaching an ATH of over $ 62 million a day.
Bitcoin miner revenue | Source: Glassnode
EOS news
Following the recent criticism that EOS has hardly seen any new developments, the team behind the project, Block.one, decided to share resources with other parties.
https://t.co/sOkt5tsn4x officially announced the transfer of 45 million EOS ($ 209 million) to Helios, led by Brock Pierce, including the creation of an EOS venture capital fund to support the infrastructure and tools for developers.https://t.co/OPzTa3QHAy

– Wu-Blockchain (@WuBlockchain) November 8, 2021
Block.one agreed to transfer 45 million EOS tokens worth nearly $ 210 million to Helios, according to an announcement released on the morning of November 8th.
Helios' representative, Brock Pierce, called: "We are pleased that EOS is entering the next chapter and will increase engagement and innovation with the EOS community. I hope to be able to achieve many new successes together. "
Dogecoin news
According to the latest update from the development team, Dogecoin Core 1.14.5, the release that completes the fee cut for all users participating in the network is almost ready.
Dogecoin Core 1.14.5 was tagged with ("golden" but for open source, and we are now running the Gitian build process for it. It is not done until we have verified that the build is good, but soon https://t.co/s3NolYxbI1

– Dogecoin developer (@dogecoin_devs) November 7, 2021
With the new upgrade, the proposed block integration fee is 0.01 DOGE (about $ 0.002 USD) per kilobyte in the wallet.
Although the network started supporting low fees with version 1.14.4, it will now adopt this mechanism by default, which means third-party wallets like Exodus and Ledger will be supported with delivery fees.
News Shiba Inu
On Sunday, November 7th, Etherscan discovered a single purchase of 20 trillion Shiba Inu tokens valued at more than $ 1.13 billion that came from crypto.com.
It is unclear whether this purchase could have any impact on the Shiba market. According to CoinMarketCap.com, the price per token is currently down 2.5% in the last 24 hours.
Whale buys huge amount of SHIB | Source: Etherscan
news
Solana Ventures, the investment arm of the blockchain Solana, FTX and Lightspeed, a venture capital company, announced the start of a joint initiative in the field of Web3 gaming.
The fund will have $ 100 million to invest in gaming projects that use blockchain-based systems on the Solana network. The fund made its first investment in Faraway, the Solana-based gaming company.
Amy Wu, partner at Lightspeed, was enthusiastic about this joint effort and what they want to achieve with the investment. Wu also praised the strong development of Solana, which just two years after its launch already has more than 1,000 active development teams.
1 / We're excited to announce our joint Web3 gaming initiative worth $ 100 million @FTX_Official and @Solana Ventures! We invest in gaming studios, platforms and infrastructure companies at the interface of blockchain and gaming in the @Solana Ecosystem and beyond.https://t.co/3cvbNBFd2x

– Amy Wu (@amytongwu) November 5, 2021
Technical SOL analysis.
After SOL broke the previous high of USD 215.8 at the end of October, SOL recorded the next upward wave in November: the price levels of USD 239.5 and USD 254.1 were conquered. SOL is currently watching the 200% Fibonacci expansion, however several indicators suggest that a short-term correction has occurred.
SOL price table | Source: TradingView
The RSI has made lower highs in the overbought zone, the Awesome Oscillator has made a bearish double high, and the MACD has seen an unfavorable crossover. Corrections tend to be higher as sellers put more downward pressure on them. SOL trades below the 20 SMA (red), a sign that the bears are taking control.
Another 2% -3% decline will cause SOL to hit the 123.6% Fibonacci level, which is its first line of defense. If the SOL reverses course from this support area, the higher lows will be maintained in its overall trend.
Traders looking to profit from the SOL rally can go long in the above support areas, although the stop loss must be held at USD 225 as the SOL closes below the 50 SMA (yellow).
Cere network messages
Cere Network (CERE) is listed on Huobi, KuCoin, Gate and MEXC today, November.
According to the announcement, Cere Network's CERE token will be listed on November 8 at 9:00 p.m. (Synthetic Team time) on the KuCoin, Gate and MEXC exchanges.
Trading on Huobi will start when the deposit volume matches the trading demand in the market. The IDO price is $ 0.035. The initial market cap is $ 24,115,000.
We are proud to announce our offer on @HuobiGlobal today!

???? Make sure you sign up for an account if you haven't already to buy $ CERE! https://t.co/r3rl2ocivu

– Cere network (@cerenetwork) November 8, 2021
Other news
Nike is about to join the Metaverse.
Nike filed seven trademark registrations as it prepared to join Metaverse.
Clothing giant Nike has taken its first steps into the Metaverse space. The Oregon-based company filed multiple trademark filings last week in preparation for its plan to sell products like clothing and virtual sneakers on the NFT marketplace.
According to the US Patent and Trademark Office, Nike filed an application for "Nike" on October 27, which includes the brand's famous slogan – "Just Do It" and the Swoosh logo.
Nike goes to the Metaverse.

On October 27th, the company filed new trademark registrations for NIKE, JUST DO IT and the Swoosh logo.

The submissions indicate the intention to manufacture and sell VIRTUAL NIKE branded shoes and apparel.#Nike #Metaverse pic.twitter.com/nisKVm2CTq

– Josh Gerben (@JoshGerbe) November 1, 2021
The crypto market capitalization reaches the ATH level.
The total market capitalization of all crypto assets has hit a record high at $ 3 trillion.
Crypto Market Cap: $ 3 trillion

– CoinGecko (@coingecko) November 8, 2021
The positive market momentum during Monday morning's Asian session resulted in total crypto market cap increasing 3.1%.
Total market capitalization is up 8.4% in the last seven days and 25.5% in the last 30 days. Since early 2021, it has skyrocketed 284% from $ 775 billion in January.
The Mayor of New York wants schools to incorporate crypto curricula.
New York City's newly elected Mayor Eric Adams appears to be pro-crypto, claiming that schools should include crypto studies in their curricula.
New York City Mayor-elect Eric Adams said schools should teach about cryptocurrency and its technology as he vowed to build a crypto-friendly city when he took office in January https://t.co/wp0pzvE9Zp

– Bloomberg crypto (@crypto) November 7, 2021
In an interview on Nov. 7, Adams described cryptocurrencies as a new way to pay for goods and services around the world and urged schools to give students access to public money, blockchain technology and crypto assets.
Join Bitcoin Magazine Telegram to keep track of news and comment on this article: https://t.me/coincunews
Synthetic Team
Bitcoin magazine
Follow the Youtube Channel | Subscribe to telegram channel | Follow the Facebook page