Market
Crypto News 14/14: Bitcoin could use Ripple, Internet Computer, Cardano, Shiba Inu, Gamestop, NFT, LUNA News to print the top of the next bull cycle above 233,000 USD
752 days ago - Around
7

mins
mins to read
From the point of view that a cycle high of $ 233,000 could be reached to achieve Gemini support for SHIB. Here are some highlights from the crypto market.
Bitcoin news
Nicknamed TechDev_52, the crypto analyst and entrepreneur uncovered a pattern that can be effective in identifying Bitcoin (BTC) macro cycle spikes.
According to the latest shared tweet, the performance of Bitcoin (BTC), the leading cryptocurrency, is repeating at the macro level.
Every full cycle #BTC has crowned 2,272 just above the log.

But how much more?

It turns out that the linear 5.618, based on a major intra-cyclical high / low pair, nearly brought the last two highs on the dollar.

This and more in my current newsletter issue.https://t.co/N4oE2Fxgdb pic.twitter.com/1vH4tGLUQM

– TechDev (@ TechDev_52) November 12, 2021
If we take 1.272 as the Fibonacci level for the bottom of the Bitcoin (BTC) cycle, 2.272 is its safe high. This assumption worked correctly in both the 2013 and 2017 cycles.
On a linear scale, the Bitcoin (BTC) bull run topped at 5,618. If all goes well, Bitcoin could print the top of its next bull cycle above $ 233,000, or about 3.6 times the current price.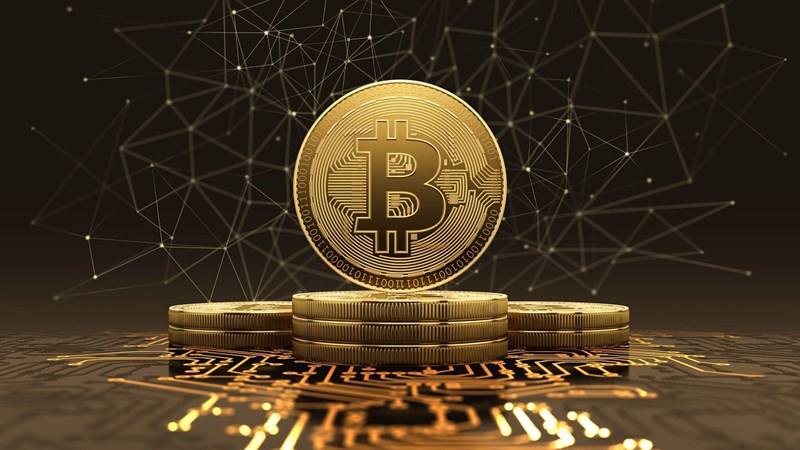 The SEC approves the listing of a Bitcoin ETF.
The United States Securities and Exchange Commission (SEC) has approved the listing of a new Bitcoin futures-based ETF with the ticker symbol XBTF.
The new Bitcoin Futures ETF will be traded on November 16 as VanEck Bitcoin Strategy ETF on the CBOE BZX Exchange.
It is official $ XBTF, the third futures-based #Bitcoin #ETF Listing Tuesday, November 16, 2021 (unless postponed)! $ BITO – October 19th #Bitcoin about $ 64,121. $ BTF – October 22nd #Bitcoin at 60.726.01. $ XBTF – Still open! pic.twitter.com/HG6gnIX4Eq

– Anthony Rayar (@rayar_anthony) November 12, 2021
Previously, the SEC had not approved VanEck's Bitcoin ETF spot due to the unclear regulations of the decentralized cryptocurrency market, which brought additional risks for US investors.
Ripple News
According to the official statement from the XRP Ledger Labs team, a studio devoted to developing solutions for XRPL and the XRP token, its legal entity ("The Integrators") has been successfully registered with the Central Bank of the Netherlands (DNB). .
We are pleased to announce that "The Integrators" (legal entity behind "XRPL Labs", creators of @XummWallet, successfully registered with the Central Bank of the Netherlands (DNB) according to the regulations regarding cryptocurrencies for trading in fiat currencies.https://t.co/w2fXMTGNKE pic.twitter.com/DNdxuodJGY

– XRPL Labs (@XRPLLabs) November 12, 2021
As a result, the Dutch financial regulator confirms that the operation of XRPL Labs fully complies with all regulations in the field of cryptocurrency trading.
XUMM becomes one of the first regulatory non-custodial cryptocurrency services. With DNB approval, it will carry out the conversion between XRP and Fiat.
News Cardano
During the session Live broadcast On YouTube, Input Output CEO Charles Hoskinson recently expressed concern that Solana overtook Cardano in early November.
Hoskinson claims that something is wrong with the concept of value and points out that some NFTs are very expensive. He also criticized users who questioned ADA's slip-ups as insane.
"Someone is criticizing the price of ADA … I think some of them are really bots. They can't be real people … or maybe they are just crazy, "Hokinson said.
Input Output Global announces Cardano's next roadmap for 2022.
Charles Hoskinson, Co-Founder and CEO of Input Output Global (IOG), announced Cardano's next roadmap for 2022.
According to him, Cardano (ADA) has made significant progress in terms of building its ecosystem, which is getting stronger and stronger.
Hoskinson added that any projects interested in using Cardano Smart Contracts can have a lot of great innovations in their mechanism.
I really love how the roadmap for Cardano 2022 comes together. It is a living ecosystem that is growing, refining, adapting and getting stronger. The technology is amazing and we have so many great innovations ahead of us to complete the hundreds of projects that are building on Cardano

– Charles Hoskinson (@IOHK_Charles) November 12, 2021
Internet computer news
PokedStudio recently auctioned a number of digital bots on the NFT marketplace, with a peak sale of 3,000 ICP.
British graphic design company Pokedstudio recently developed a number of 10,000 unique digital bots, classified as Animal Bot, Battle Bot, Industrial Bot, Food Bot, Game Bot, Wild Bot, Dead Bot and Master Bot, all on November 9th were published. 2021.
These bots were created as NFTs and launched on Entrepot, the first NFT marketplace on the internet computer blockchain.
Internet Computer (ICP) NFTs Gain In Rise As Master Bot Sells NFT For $ 172,000: PokedStudio recently auctioned a number of digital bots on an NFT marketplace, with the highest sales at 3,000 ICP. The contribution of Internet computers … https://t.co/GgX5CfMUXh DEXSY NFT

– dexsy (@dexsychain) November 14, 2021
News Shiba Inu
Shiba Inu has reached a new milestone as 970,000 investors hold their funds as tokens based on the meme.
In just four days, another 40,000 people joined the network, followed by a relatively positive week for SHIB in the crypto market.
SIMPLE IN: #SHIB exceeds 970,000 total owners, a new record

1 million holders = IMMINENT

– Watcher.Guru (@WatcherGuru) November 13, 2021
According to TradingView, the majority of major cryptocurrencies have gone through correction cycles that have resulted in significant price drops. Shiba Inu rose 12% during the week. But then, unfortunately, it saw an 8% correction which brought it into the neutral zone with growth of almost 0% for the past week.
Gemini support for SHIB.
Gemini, the popular cryptocurrency exchange launched by Cameron and Tyler Winklevoss in 2015 support for the cryptocurrency Shiba Inu (SHIB).
In addition to the second largest meme, the New York-based exchange has also listed a number of tokens from the DeFi ecosystem, including Quant (QNT), Fetch AI (FET), and Radicle (RAD).
News game stop
Chewy co-founder Larry Cheng, who was elected to GameStop's board of directors in early June, has announced that he is taking two days off this month to improve his knowledge of cryptocurrencies.
I decided to delete two full days later in November to devote myself entirely to deepening my understanding of cryptocurrencies. Open to suggestions on how to spend this time …

– Larry Cheng (@larryvc) November 12, 2021
Earlier this month, GameStop announced the hiring of an accounting manager with a focus on blockchain and NFT. It had previously hired a number of other crypto-related bodies.
NFT news
This week Universal Music Group, a Dutch-American multinational music group, announced the formation of an NFT Metaverse group called Kingship, made up of 4 NFTs from the Bored Ape Yacht Club (BAYC).
Following the announcement, hit record producer Timbaland revealed the creation of a Metaverse-based entertainment company called Ape-In Productions (AIP), which will also use BAYC-NFTs.
data shows BAYC has a total market value of $ 1.82 billion and the collection has sales of $ 658 million. BAYC's trading volume comes from 9,296 traders. The average retail price per BAYC NFT on November 13th was around USD 29,740.
News LUNA
LUNA's ascending wedge pattern has been forming for over a month and threatens a possible sell-off of up to 46%.
Traders need to be careful as the price closes below the confluence of the 4-hour 200 SMA (green) and 23.6% Fibonacci levels, which can cause the market to plunge into a bearish trend.
LUNA price table | Source: TradingView
Three higher highs at $ 41.5, $ 49.5 and $ 61 along with three higher lows at $ 27.22, $ 41.3 and $ 48.4 marked a rising wedge on LUNA's 4-hour chart. Based on the highest high and lowest lows of the bearish pattern, LUNA could expect a drop of up to 47% from the breakout point. LUNA gets weaker when it drops below the 200-SMA (green) and the 23.6% Fibonacci level. Sellers can bring the price into the $ 23.52 zone.
The bulls can counter immediately at the 38.2% Fibonacci level. A bullish breakout is possible if LUNA closes above the $ 55 region supported by strong volume. This move will bring the market towards the $ 81 region.
Join Bitcoin Magazine Telegram to keep track of news and comment on this article: https://t.me/coincunews
Synthetic Team
Bitcoin magazine
Follow the Youtube Channel | Subscribe to telegram channel | Follow Facebook page