Market
VanEck Bitcoin Futures ETF starts at CBOE on November 16
750 days ago - Around
3

mins
mins to read
VanEck Asset Manager Bitcoin Futures Fund (ETF) – The VanEck Bitcoin Futures ETF will start trading on Tuesday.
VanEck Bitcoin Futures ETF will launch today on November 16th at the CBOE
Last month, VanEck said the fund would start trading on the Cboe BZX Exchange after October 23. It is listed under the symbol XBTF and offers investors exposure to Bitcoin without holding the coin.
According to an official announcement by the Chicago Board of Options Exchange (CBOE), the VanEck Bitcoin Tactic ETF will start trading on the CBOE under the symbol XBTF from November.
The Securities and Exchange Commission postponed the deadline for ruling on the fund several times after Cboe first filed for a Bitcoin futures ETF in March.
VanEck's launch follows a blockbuster launch for ProShares' Bitcoin futures product (BITO) that changed hands on its first day of trading in October – an ETF launch that was the second largest in history . This and the launch of Valkyrie's Bitcoin Futures ETF (BTF) in the same month are seen as defining times for the crypto asset.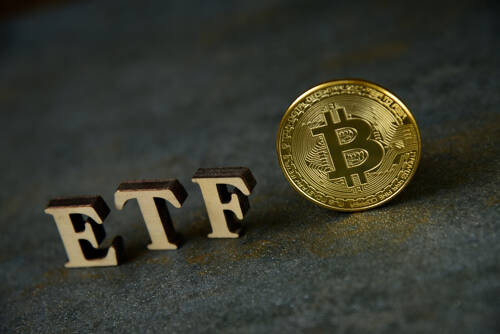 The news comes after the SEC on Friday denied a long-awaited spot Bitcoin ETF application from VanEck, citing the exchange's rules to prevent fraud and tampering.
Kyle DaCruz, Head of Digital Assets at VanEck, said: "While a 'physically backed' Bitcoin ETF remains the primary objective, we are pleased to be able to provide investors with this vital tool in building their digital asset portfolios.
Product will only invest in cash-settled Bitcoin futures contracts traded on exchanges registered with the Commodity Futures Trading Commission such as the CME Group, according to SEC filings.
Last week, Bitwise Asset Management withdrew its application for a Bitcoin futures ETF, saying it made the decision due to the fund's high costs and potential underperformance. Cryptocurrency index funds CEO Matt Hougan said he believed that bitcoin futures ETFs generally outperform spot bitcoin and that most long-term investors would be better off if they kept trading.
VanEck was founded in 1955 and is an American asset management company specializing in gold and themed ETFs and mutual funds. VanEck is known in the crypto community as one of the first US companies to apply for a Bitcoin futures ETF. The company has since filed several BTC ETF filings with the SEC but has only received its ETF futures approval so far.
VanEck is still waiting for the SEC to approve or reject the Ethereum-based ETF filed in May.
Join our Facebook group and Telegram group Coincu News to chat with more than 10,000 other people and share information about the crypto currency market.
Important NOTE: All content on the website is for informational purposes only and does not constitute investment advice in any way. Your money, the choice is yours.