Market
Crypto News 11/22: Cathie Wood is betting that Bitcoin will hit $ 500,000 in the next 5 years, with News Binance Smart Chain, MonoX Finance, Cardano, Chainlink, Illuvium, Quidd, MatrixETF, NEO
743 days ago - Around
6

mins
mins to read
From the idea that Bitcoin could hit the $ 500,000 region in 2026, to LINK, which is the most traded token in the top 1,000 Ethereum wallets. Here are some highlights from the crypto market.
Bitcoin news
Cathie Wood, CEO of ARK Invest, appeared from Barron on Wednesday. In interview, Wood mentioned their expectations for Bitcoin and what they think will help boost the digital asset market. In particular, the first is that institutional investors are increasing their participation in the market.
Wood said many institutional investors have increased their stakes in the digital asset market. The inflow of funds into Space this year has now broken the 2020 record. That momentum will push Bitcoin to $ 500,000, she said.
Despite the fast pace of investment by institutional investors, it is estimated that less than 5% of their wealth is in Bitcoin. The trend is up, however, and Wood stated that Bitcoin will hit $ 560,000 by 2026, if institutional investors switch to Bitcoin and allocate 5% of their portfolios to the market, according to the report.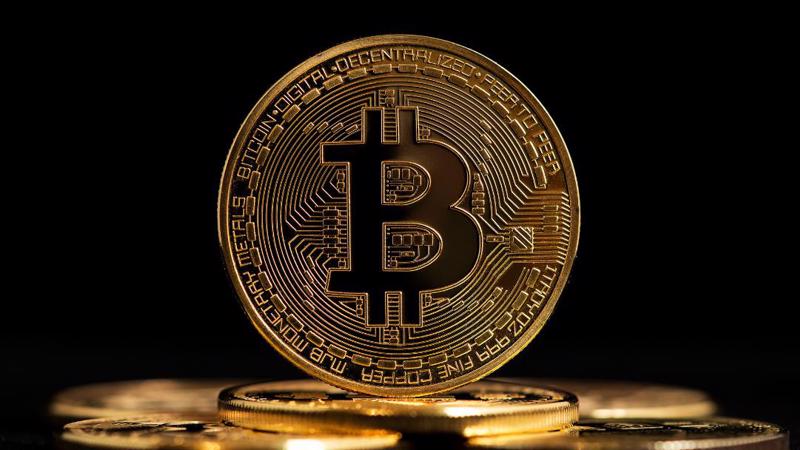 Binance Smart Chain news
According to the latest announcement, Binance Smart Chain will perform a hard fork from Bruno on November 30th (UTC) around 3:00 p.m. This upgrade will incorporate a very important mechanism called BEP-95.
The expected hard fork upgrade from #BinanceSmartChain to Bruno v1.1.5 is currently expected to be released on November 30th.

This upgrade implements the real time $ BNB Burn, increase full node synchronization by up to 60%, and contain bug fixes.

Learn morehttps://t.co/yEPQDRIVQT

– Binance Smart Chain (@BinanceChain) November 18, 2021
BEP-95 is a proposal to burn BNB as a gas fee from Binance Smart Chain to put deflationary pressure on BNB price, similar to Ethereum's EIP-1559.
Binance announced the reason for this step is to support the BNB's tokenomics to accelerate the deflation process. On the side of the validators, the amount of money they receive will be less, but in general, the decline in supply will help increase the value of the BNB in ​​the market.
MonoX financial news
After the NGL sale ended, Huobi continued to bring another project to Primelist, this time MONO.
MonoX is a layered, multi-chain DEX that helps address capital inefficiencies caused by liquidity pairs using a "single token pool" model.
MonoX is supported by many mutual funds including: Shima Capital, GenBlock Capital, Yuobi Capital, AXIA8 Ventures, Divergence Ventures, Krypital Group, LD Capital …
️‍???? New entry on Huobi #PrimeList ????$ MONO @MonoXFinance

???? 4 days to token sale and trading

Find out more

– Huobi (@HuobiGlobal) November 21, 2021
There are 2 ways for users to join Primelist. Option 1: Register for the universal queue (no need to hold HT). Method 2: hold HT. Each user can only choose one method to join and the selected method cannot be changed after registration is complete.
News Cardano
Bitstamp, Europe's largest cryptocurrency exchange by trading volume, announced on November 18 that it was preparing to welcome ADA to its platform.
Good news for #CardanoCommunity: we list $ ADA ????

It's finally here – the sixth largest crypto by market capitalization @CardanoStiftung is ready to perform on Bitstamp!

More information with a full list of #Cardano Couples and Start Schedule????https://t.co/C2v596ilT3

– Bitstamp (@Bitstamp) November 18, 2021
In the official announcement, Bitstamp first gave its users an overview of Cardano and ADA.
After Bitcoin and Ethereum, Cardano is considered the third generation blockchain. The project is designed as a decentralized application development platform (DApp) with a multi-asset ledger and verifiable smart contracts.
News chain link
According to the tracking service WhaleStats, Chainlink (LINK) became the most traded cryptocurrency among the 1,000 largest Ethereum wallets with a total token trading volume of around 2 million US dollars.
In the past 24 hours, whales have chosen to trade LINK more than other famous tokens like SHIB, CRO, OKB … According to the inventory ranking, Chainlink is still in sixth place with LINK inventories worth $ 380 million.
#SHORTCUT Becomes the most traded token among the Ethereum whales in the past 24 hours

Chainlink (LINK) is becoming the most traded cryptocurrency among the 1,000 largest Ethereum wallets, according to the tracking service WhaleStats. The volume of the token was approximately $ 2 million.#Crypto pic.twitter.com/8v8LpOFKou

– MyCryptoParadise – crypto signals (@_MCP_signals) November 22, 2021
news
Polemos, the P2E gaming association specializing in NFT games, has raised $ 2 million in a strategic funding round to focus on Illuvium, the company's open-world role-playing game.
Polemos Raises $ 2 Million To Promote The Launch Of Its Illuvium RPG Game: https://t.co/USVbTIG8Nc pic.twitter.com/H1Ar08MNVh

– CryptoCurrencies News-Bot (@ButterLemonBot) November 22, 2021
Illuvium will be released as an open beta in the first quarter of 2022 and is an open world RPG adventure game based on the Ethereum blockchain. Players collect creatures known as Illuvials as tradable NFTs.
On November 19, Polemos announced a funding round led by investment firm Delphi Digital and Framework Ventures. Other participants in this investment round are the founders of Sushi, Aave, 1inch Exchange …
News Quidd
Quidd, the marketplace for digital collectibles and a subsidiary of Animoca Brands, raised a total of $ 5 million in an IDO presale.
The token sale took place on November 18th on Polkastarter. Accordingly, 2 million QUIDD at $ 0.25 / token sold out in less than an hour, bringing in $ 500,000.
Earlier this month, the QUIDD token sale raised $ 4 million from investors including Binance Smart Chain Growth Fund, Genesis Block Ventures, Kingsway, Mind Fund Group Ltd, Sanctor Capital, OneFootball and Angel Investors.
financing

Protocols: @quidd
Society: @animocabrands
Category: #NFT
Amount: $ 5M
Investors: @BinanceChain & @gbvofficial.

– TokenInsight (@TokenInsight) November 22, 2021
News MatrixETF
MatrixETF launched the MDF Liquidity Mining Program for Ethereum and Solana.
According to the announcement, MatrixETF will launch a 5.5 million MDF liquidity mining program (valued at around $ 400,000) for both Ethereum and Solana.
This program will provide liquidity primarily to strengthen governance tokens and index assets. There are 3 methods of reducing liquidity on MatrixETF: Providing liquidity, participating in staking and holding the index.
????@MatrixETF has a 5.5M. introduced $ MDF Liquidity mining program @Ether and @solana

There are 3 methods to conduct liquidity mining on MatrixETF: liquidity provision, staking provision and index holding.

???? https://t.co/lJ06lF0d29 pic.twitter.com/LPpDyt5uo8

– TOP 7 ICOs (@ top7ico) November 22, 2021
News NEO
Binance Completely Neo N3 mainnet integration and opening of the Neo N3 mainnet NEO token deposit service. Users can find the specified Neo N3 sending address in the Neo Network section in the Deposit crypto section.
The withdrawal of Neo N3 mainnet NEO tokens will open as soon as possible. In addition to supporting the deposit and withdrawal of Neo N3 mainnet NEO tokens, Binance will continue to support the deposit and withdrawal of Neo Legacy NEO tokens.
Neo describes itself as a "rapidly growing and evolving" ecosystem that aims to become the foundation for the next generation of the Internet.@binance has opened depots for the Neo N3 Mainnet #ANCHOR Token. pic.twitter.com/Lvd25VkhrV

– Coin Crunch India (@coincrunchin) November 22, 2021
Join Bitcoin Magazine Telegram to keep track of news and comment on this article: https://t.me/coincunews
Follow the Youtube Channel | Subscribe to telegram channel | Follow the Facebook page