Market
Crypto Market Highlights November 23, 2021
737 days ago - Around
5

mins
mins to read
Investments in BTC continue to grow as ETH declines, MoonPay is valued at $ 3.4 billion, and many other crypto market highlights have been compiled over the past 24 hours

Crypto Market Highlights: Asset News
Digital asset investment products saw total inflows totaling $ 154 million last week, according to CoinShares data.
It seems that the recent price correction, with the price of Bitcoin (BTC) falling 12% for the week, did not affect positive investor sentiment. Bitcoin continues to see the majority of its inflows, which were $ 114 million last week, or 17% more than a week earlier. Ethereum (ETH) saw inflows totaling $ 14 million last week, according to CoinShares. In the table below, however, you can see inflows of $ 12.6 million, 27% less than a week earlier.
Cryptocurrency payment infrastructure provider MoonPay has announced the end of a $ 555 million Series A funding round led by Tiger Global Management and Coatue. The new funding raised the company to $ 3.4 billion and will be used to fuel growth and support its innovations.

Digital collectibles company Quidd has raised $ 5 million through private sales, pre-sale, and Initial DEX Offering (IDO) of its QUIDD tokens. Quidd is a marketplace for buying and selling custom serialized, limited-edition digital collectibles, while the QUIDD token is an ERC-20 utility token for the community. Quidd is made up of collectors, creators and developers.

The mafia metaverse game SYN CITY raised $ 8 million in a financing round jointly led by Goat Capital and A&T Capital. The game introduces a system of governance called Mafia-as-a-DAO, where users can create their own organizations to play together and make money by earning through events, investing in companies and ecosystems, or joining the Participate in governance.

Securities token exchange ADDX announced that it has tokenized a private loan fund of the public loan strategy management company SeaTown. The agreement, they added, reduces the fund's minimum investment size from $ 5 million to $ 20,000, allowing for rare fractional access to a private loan fund with more than $ 1 billion in committed capital.

Axelar Interactive Network announced that it has received a strategic investment from Crypto.com Capital, the investment arm of crypto giant Crypto.com. These funds will be used to further develop Axelar's core team and support the growth of the ecosystem, they said. Other investors include Informal Systems Inc, the co-founder of SushiSwap, 0xMaki, Morningstar Ventures, Scytale Ventures and Zero Knowledge Validator.
Crypto Market Highlights: Regulatory News
According to the tender, the British Financial Conduct Authority (FCA) wants to commission a third-party provider for crypto forensics by mid-December. The contract is valued at £ 500,000 ($ 672,000) with a term of nearly 2 years and ends on December 6, 2023.
US President Joe Biden has announced that Jerome Powell is to serve as Chairman of the Board of Governors of the Federal Reserve System for a second term, and Lael Brainard as Vice-Chairman. Biden has three vacant seats on the Federal Reserve Board of Governors, including vice chairman of oversight.
Australian Treasury Secretary Jane Hume said cryptocurrencies were not a fad, arguing that governments and industry shouldn't fear the rise of decentralized finance, according to The Guardian. She compared crypto to previous technological disruptions like the iPhone, email, and the internet.
Crypto Market Highlights: Payment News
According to a survey by the payment analytics company PYMNTS in collaboration with the US cryptocurrency company Circle, which includes 250 multinational companies and 250 financial institutions. Bitcoin (BTC) is the most popular FI-based cryptocurrency that gives 6% access while stablecoins, Bitcoin Cash (BCH) and Ethereum (ETH) are each 4%.
Crypto Market Highlights: DeFi News
Jack Dorsey, co-founder and CEO of Square and Twitter, released an official report detailing the plans for Square's decentralized bitcoin exchange, tbDEX.
AllianceBlock, a company that aims to combine decentralized finance (DeFi) and traditional finance, has announced that it will deploy the AllianceBlock DEX Testnet on the Polygon Blockchain and the Energy Web Chain. AllianceBlock DEX is underpinned by the combination of two Automated Market Makers (AMMs) to reduce risk and create a safer environment for high volume liquidity providers.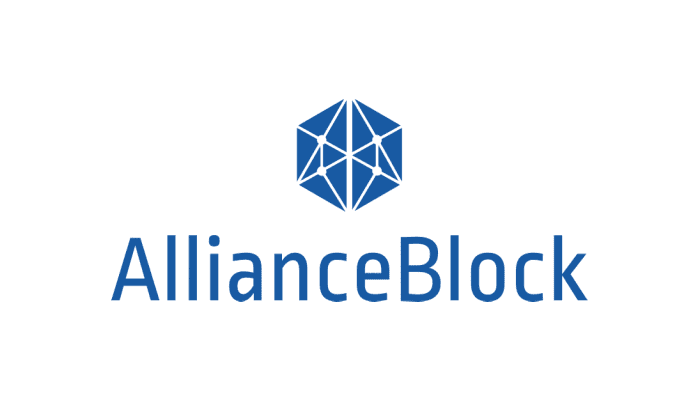 Crypto Market Highlights: Legal News
Ontario's Hugo Sergio Mejia was sentenced to three years federal prison for running an unlicensed business that exchanged at least $ 13 million worth of bitcoins and cash, often for drug dealers. Mejia also formed companies to cover up her true activities, including Worldwide Secure Communications LLC, World Secure Data, and The HODL Group LLC.
Crypto Market Highlights: Mining News
Supercomputing solutions provider Canaan announced successful delivery of more than 2,000 units of the Avalon Miner in Kazakhstan, while more mining machines are expected later this week. According to the company's third quarter financial report, Canaan is currently running mining machines with a total computing capacity of approximately 32,000 thash / s with the aim of provisioning and operating a total computing capacity of 850,000 thash / s next time around.
Blockchain.com cryptocurrency platform announced that it has provided vertically integrated bitcoin self-mining company GRIID Infrastructure with a $ 525 million loan. GRIID will use the 4 year loan to expand its existing mining business, purchase new mining equipment and electrical infrastructure, and grow the business as a whole.
Join our Facebook group and Telegram group Coincu News to chat with more than 10,000 other people and share information about the crypto currency market.
Important NOTE: All content on the website is for informational purposes only and does not constitute investment advice in any way. Your money, the choice is yours.