Market
Crypto News 11/29: Bitcoin still does not end the current upward cycle with news from Shiba Inu, Binance Smart Chain, Cardano, Elemon, Beldex, Victoria VR
739 days ago - Around
8

mins
mins to read
Perceiving that Bitcoin is not yet over in its bull cycle, Newegg will soon integrate SHIB into the system. Here are some highlights from the crypto market.
Bitcoin news
After Bitcoin hit an ATH at $ 69,000 on November 10, Bitcoin has slipped into a downtrend. Black Friday's 9% correction made the market nervous, but the bulls are still holding strong support at $ 53,800. Since then, BTC has retested this level twice.
YouTuber Lark Davies observed that BTC's recent rebound after retesting the $ 53,800 region is a signal of a 5-month uptrend. This means that the macroeconomic uptrend is still headed in the right direction despite the uncertainty of the past few days.
WHAT!!! #bitcoin just bounced off a crazy trendline retest! ???? pic.twitter.com/Z1xxIU9aUt

– Lark Davis (@TheCryptoLark) November 29, 2021
With BTC in a downtrend, market sentiment has also cooled and turned into a fear zone over the weekend. The Fear & Greed Index currently shows a result of 33, a slight increase compared to yesterday's 27.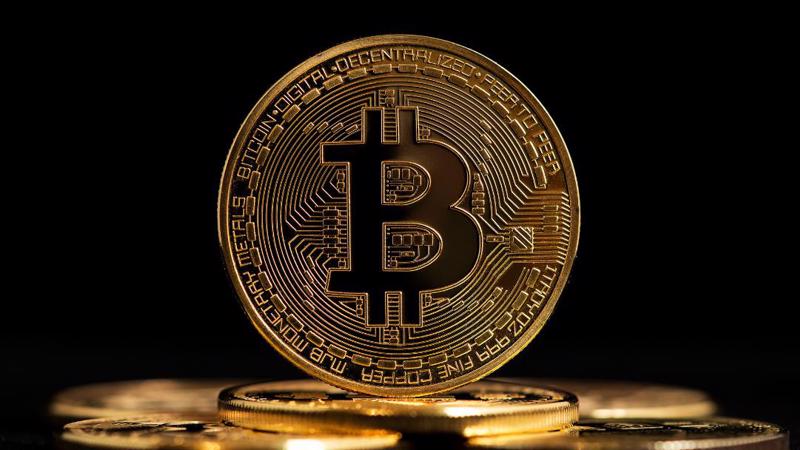 While the recent sell-off may have sparked fear in the crypto community, it is by far the least serious sell-off in 2021.
Glassnode's analysis looked at the drop from the ATH threshold to calculate the percentage for each sell-off in 2021.
#Bitcoin has traded -21.8% versus the ATH during this month's correction.

It may come as a surprise that this correction in 2021 is actually the least severe as measured by ATH's drawdown.

January = -29.4%
February = -24.2%
April = -26.5%
May-July = -54%
September = -37.2%
Nov. = -21.8% pic.twitter.com/X8cuOk5fLr

– Glass node (@glassnode) November 29, 2021
Other sales in 2021, occurring in January, February, April, and September, range from -24.2% to -37.2%. The sell-off from May to July was the strongest at -54%.
The May-July sell-off was sparked by a spate of negative news, beginning with Elon Musk's disapproval of Bitcoin, claiming that mining was polluting the environment. At the time, China also stepped up its moves against the crypto market, including a mining ban and restrictions on retailers.
While Bitcoin's trendline is still intact, sentiment won't change until the price moves back above the $ 59,000 region. However, today's bull run is a good sign that BTC is not yet at the end of its bull cycle.
News Shiba Inu
Although the price of Shiba Inu (SHIB) fell 43.1% this November, its popularity on Twitter is still growing sharply.
According to data from the analysis platform CryptoRank, SHIB was the second most popular token on the social media platform Twitter in November with a total of 4.02 million mentions.
Top 10 coins that were mentioned on Twitter in November ????$ BTC 10.710.315$ SHIB 4,024,575$ ETH 2,747,488$ CAKE 1,862,156$ DOGE 1,760,398$ SOL 1,318,662#SAFEMOON 1,062,273$ XTZ 980.792$ ADA 899.510$ CATE 699.840

???? https://t.co/AgXao7y3eB pic.twitter.com/dItG8VoOxC

– CryptoRank platform (@CryptoRank_io) November 28, 2021
Bitcoin (BTC), the largest cryptocurrency, ranks first with over 10 million mentions. Ether (ETH) has 2.7 million mentions, placing it in third place.
PancakeSwap (CAKE) and Dogecoin (DOGE) are also among the top 5 most-mentioned tokens on Twitter with 1.86 million and 1.76 million mentions, respectively.
Newegg will shortly be integrating SHIB into the system.
Just 2 weeks after AMC was accepted as a means of payment, the e-commerce giant Newegg stepped in when it revealed that SHIB will soon be integrated into the system.
Coming soon in Newegg … $ SHIB https://t.co/BeRw6mfPmZ@Shibtoken @ShytoshiKusama #ShibArmy #Shib #friendshib #newegg #Black Friday #cybermontag pic.twitter.com/3TOehrhyJ6

– Newegg (@Newegg) November 26, 2021
Newegg Inc. is one of the leading online retailers in North America with global reach in Europe, Asia Pacific, Latin America and the Middle East.
The company has not elaborated on the deployment plan with SHIB. However, the platform currently accepts multiple cryptocurrencies through Bitpay. The service provider is expected to add SHIB to the supported list, including rival Dogecoin (DOGE).
Binance Smart Chain news
Binance supports the Bruno upgrade from Binance Smart Chain.
Binance Smart Chain will update Bruno to update the BEP-95 mechanism with block number 13,082,000. BEP-95 is a mechanism to burn BNB from transaction fees on Binance Smart Chain, similar to Ethereum's EIP-1559.
The upgrade is scheduled to take place on November 30th (UTC) at 3:00 p.m. Binance will suspend deposits and withdrawals for BSC network tokens on November 30th (UTC) at 2:45 p.m.
#Binance will support the Binance Smart Chain #BSC Network upgrade and hard fork.https://t.co/BhKPAUwunG

– Binance (@binance) November 29, 2021
News Cardano
The Alonzo hard fork has brought a number of new functions to the Cardano network, especially after the integration of smart contracts. While the community has been very supportive of these upgrades, the network has also received a barrage of criticism because of the "delay" in the launch date.
However, Cardano's founder, Charles Hoskinson, recently demonstrate Overview of the development and security of these dApps. Cardano dapps are under construction, he said, and they should hit the market in the next few weeks to months.
Hoskinson also believes that creating "quality" software and minimizing risk and error is a very expensive and time-consuming process. That's why Cardano is often criticized. He reminded everyone of that too. This year, up to $ 10.5 billion was lost or stolen due to poor dApp design and internal issues.
Fan named his first child after the Cardano project.
A staunch fan of the crypto market caused a stir on Twitter after naming their first child after Cardano, the sixth largest cryptocurrency on the market.
This tweet caught the attention of Charles Hoskinson, CEO of Input Output.
Welcome baby Cardano into the world https://t.co/oXNx1sUi22

– Charles Hoskinson (@IOHK_Charles) November 28, 2021
News Elemon
Elemon (ELMON) will be doing the 2nd Mystery Box sale today.
According to the announcement, the project's second Mystery Box sale will start on November 29th (Synthetic Team time) at 8:30 p.m.
Each Mystery Box contains 3 random Elemons with Rarity Rank or higher. The price per box is 350 ELMON. The amount is 6,666 boxes. A maximum of 1 box can be purchased per account.
50% of the ELMON from the sale of the box are burned, the remaining 50% are used as a reward for the box owner.
???? TIME ANNOUNCEMENT FOR ELEMON MYSTERY BOX 2ND BATCH SALE ????

????The 2nd BATCH ELEMON MYSTERY BOX SALE will take place on November 29, 2021 at 1:30 p.m. (UTC). The link to our sale will be announced shortly.

????More details: https://t.co/rvDunyHAjG pic.twitter.com/eDCIW7Psel

– ELEMON (@ElemonGame) November 29, 2021
News Beldex
Beldex, a powerful blockchain and platform for all kinds of decentralized applications, announces the switch to a different consensus protocol and shares its plans for the next ecosystem management.
According to the official announcement, the data protection-oriented blockchain Beldex has decided to switch from the Proof-of-Work (PoW) consensus protocol to Proof-of-Stake (PoS).
Your wait is over. We are very pleased to announce that the #Beldex Network will transition from Proof of Work to Proof of Stake consensus at block height 742421 on December 10, 2021, 6:00 p.m. UTC. #BeldexPOS #ProofStake #beldexcoin pic.twitter.com/R7Ictg7kkE

– Beldex (@BeldexCoin) November 19, 2021
After changing the consensus protocol, the Beldex block generation time is reduced by 75%, ie from 120 seconds to 30 seconds. In addition, the block reward for all network participants increases five-fold, from 2 BDX to 10 BDX for each added block.
A total of 62.5% or 6.25 BDX of each block is allocated to masternode operators (blockchain validators), while the rest of the rewards go to the protocol governance pool. As a result, the reward for the masternode operator increases to 212.5%.
The POS upgrade will also launch Flash, a layer-2 on the Beldex blockchain that enables transactions almost instantly. Flash transaction fees are burned. So the more the network is used, the more BDX is burned, which helps protect against inflation.
Victoria VR
Victoria VR (VR) will Start up Token sale on KuCoin Spotlight today.
According to the announcement, registration for token sales will begin on November 29 at 7:00 p.m. and end on December 2 at 7:00 a.m. (Synthetic Team time).
VR will be distributed on December 2nd at 4:00 p.m. Participants must have at least 100 KCS in order to receive VR assignments worth up to USDT 300. Spotlights Harcap is priced at $ 300,000 for $ 0.00295. The initial market capitalization is $ 2,000,000.
#KuCoin starts on 16. #Headlights Token sale with $ VR @VictoriaVRcom!

⏰ The subscription begins on November 29, 2021 (UTC) at 12:00:00.

➡️ Details on token sales: https://t.co/6hRfAT1x5b#KuCoinSpotlight pic.twitter.com/O7ggXanVBr

– KUCOIN (@kucoincom) November 29, 2021
Join Bitcoin Magazine Telegram to keep track of news and comment on this article: https://t.me/coincunews
Synthetic Team
Bitcoin magazine
Follow the Youtube Channel | Subscribe to telegram channel | Follow the Facebook page