Market
e-CNY Sprint is to be used at the Olympic Winter Games in Beijing
730 days ago - Around
3

mins
mins to read
Despite several previous failures, China has taken several steps to successfully implement the digital yuan (e-CNY). In February, the focus is on the Olympic Winter Games in Beijing. According to Fan Yifei, Vice Governor of the People's Bank of China (PBOC), the infrastructure for the use of e-CNY at the Winter Olympics has entered the "sprint phase".
Upscaling the Test-e-CNY
Di Gang, deputy director of the PBoC's Digital Currency Institute, also expressed Similar point of view in a recent blog. In his opinion, the pilot work of the digital yuan at the Olympic Winter Games in Beijing has progressed steadily and in an orderly manner. The official also explained the four blockchain applications for the Chinese CBDC and highlighted six difficulties with the current rollout.
In terms of applications, the first is to build a unified distributed ledger based on blockchain technology for the digital RMB system.
"As a trustworthy institution, the central bank has chained transaction data to ensure the authenticity and reliability of the data. Operator organizations can coordinate between organizations, jointly manage general ledgers, multi-point backups, etc. "
The second is the implementation of the Central Bank's multilateral digital currency bridge project with the support of the Bank for International Settlements Innovation Center.
Next, the gang clearly stated the priority of implementing large-scale projects in the national research and development plan, including building a trade finance blockchain platform and completing the building of a blockchain-based trade finance ecosystem with the aim of information penetration, trust-building, and Loan Notice.
Ultimately, this initiative aims to encourage the development of relevant industry standards such as blockchain verification rules, security specifications, interoperability, trade finance, etc.
The focus is on inter-blockchain connectivity
The gang also noted that the current blockchain is facing six major technical challenges in digital finance.
There are still many performance and scalability issues related to the system architecture.
"We have to pay attention to sidechain, multi-chain, hardware acceleration, on-chain and off-chain collaboration and other solutions."
The next problem concerns data protection.
"Right now, common data protection technologies such as zero-knowledge evidence, homologous encryption, secure multi-party computing, and federated learning have relatively large limitations. They have to be innovative from a theoretical as well as a technical and technological point of view. "
In addition, the assistant director of digital currency believes that there are many other obstacles.
"The integration and compatibility of blockchain, traditional technologies must be improved, as there is currently a technical overlap."
Finally, on the standard system, Gang said openly that the inter-blockchain connectivity was poor and did not meet the basic technical and application standards. This requires the establishment of a networked standard system to be strengthened.
In general, Chinese officials must consider all suggestions and views related to their CBDC plan. Especially in the context of increasing worldwide acceptance.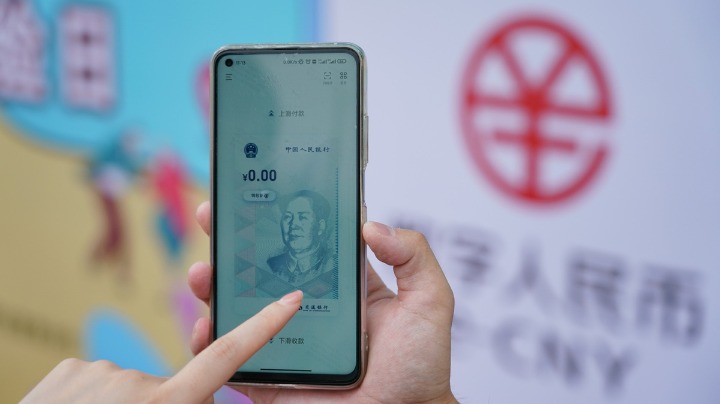 Join Bitcoin Magazine Telegram to keep track of news and comment on this article: https://t.me/coincunews
Follow the Youtube Channel | Subscribe to telegram channel | Follow Facebook page