Market
Crypto News 12/16: $ 100,000 could come to Bitcoin by mid-2022 with Ripple, Kraken, Polygon, Cardano, Hedera Hashgraph, Dogecoin, Tornado Cash, Loot NFT, Elfin Kingdom News
714 days ago - Around
7

mins
mins to read
From the idea that Bitcoin could hit $ 100,000 by mid-2022, to Kraken, which will soon be helping the NFT market. Here are some highlights from the crypto market.
Bitcoin news
The CEO of financial services giant DeVere Group is suspect that the cryptocurrency market will rebound if big investors buy.
After correctly predicting the latest macro market correction, CEO Nigel Green predicted in a recent interview with Business Leader that Bitcoin (BTC) will hit the $ 100,000 mark sometime in the first half of 2022.
"Despite the recent turmoil, the price of Bitcoin and other major cryptocurrencies will rise. I wouldn't be surprised if Bitcoin hit $ 100,000 in the first half of 2022. "
According to Green, large and blue chip investors are not worried about a market decline as it is an opportunity for them to buy more cryptocurrencies and focus on long-term profits.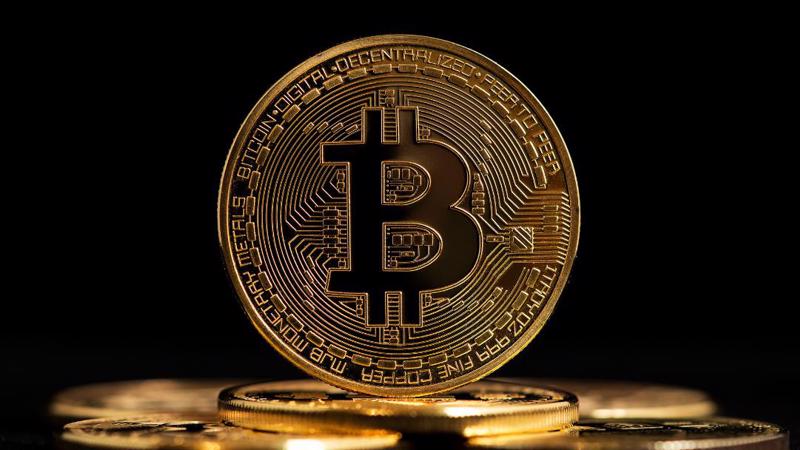 Green said that he is taking this opportunity and expanding his portfolio. He and other famous investors view crypto assets as the future of money.
Ripple News
According to Whale Alert, three major crypto exchanges have moved 89.2 million XRPs in the past 24 hours. Meanwhile, whales continue to buy XRP as the market declines.
According to data from the crypto tracker, Binance, HitBTC and Bithumb made five trades moving nearly 90 million XRP, or $ 73,395,729.
Whale moves XRP | Source: Whale Alert
Binance made three transactions, transferring 20, 12 and 15.6 million XRP, respectively, to the Seoul, South Korea-based exchange Gopax.
The Bithumb exchange also transferred 20 million XRP. HitBTC has since sent 21,672,003 to Binance.
News Kraken
Kraken founder and CEO, Jesse Powell, has Disclosure that the exchange will soon support NFT.
"We are working on the NFT platform to give investors access to this market," Powell said in an interview with Bloomberg on Tuesday.
In September Kraken released a research report showing that NFTs are responsible for 49% of the gas burned, making them the "main attraction of Ethereum". Recently the exchange also released a more comprehensive report on this technology.
News polygon
Polygon has expanded its scaling services with the introduction of a new token swap service.
In an announcement made December 15, the Polygon development team revealed Polygon Token Swap, a new feature added to its native wallet that enables instant token swap.
The new feature, supported by API 0x, allows users to trade various tokens internally rather than necessarily using a third-party DEX aggregator to generate the best source for swap rates.
# Markets #DecentralizedExchangeDEX # EthereumLayer2 #MATICPrice Polygon introduces Layer 2 token swap and decentralized exchange aggregator https://t.co/cZ15kAQIPy pic.twitter.com/abJHZ2lNHd

– bit.trail (@roccodallas) December 16, 2021
News Cardano
Cardano price increases recovered after the December 4th crash when it was down almost 25%. Analysts have observed a hidden bullish divergence in the Cardano price chart and predict that the price of the altcoin will rise in the short term.
Analysts rated the Cardano chart and found hidden bullish divergences. ADA's price has fallen to the $ 1.27 area after a falling wedge pattern and this is viewed as a bullish flag-forming signal.
ADA price table | Source: Coinmarketcap
Cardano price can break the resistance at $ 1.34 and regain previous levels. The analyst also sees a falling wedge as a prerequisite for ADA's sharp rise, which is targeting $ 1.47, 10% above current levels.
News Hedera Hashgraph
Hedera Hashgraph (HBAR), one of the leading blockchains in the crypto industry, has entered the Metaverse space to strengthen the platform in line with the general market trend.
14, the HBAR Foundation, the organization that supports the development of the Hedera network, has entered into a new partnership with the 3D creative platform MetaVRse to support the development of related applications, according to an official Metaverse announcement on December 14th.
The HBAR Foundation is proud to announce our partnership with. to announce @MetaVRse, the web platform that makes it easy to create interactive 3D / XR experiences instantly and publish them to over 70 compatible devices with one click. pic.twitter.com/jjfSfBqrfe

– HBAR Foundation (@HBAR_foundation) December 14, 2021
Dogecoin news
Whale tracking service WhaleStats says whales moved dogecoins worth $ 850 million. This transaction may be related to Elon Musk's announcement that Tesla is accepting Dogecoin to pay for goods.
The transaction that surfaced on the Dogecoin blockchain shows that the anonymous "Jzi13k" made a large transaction worth nearly $ 1 billion to two addresses. The first address, "y3PvN", received the majority from DOGE and currently holds 5.3 billion tokens.
The unusually large transaction came just before Tesla CEO Elon Musk announced that the company would accept Dogecoin. Following the announcement, the price of the coin spiked 30% but then fell 19%.
5,351,593,214 $ DOGE ($ 844,626,000 USD) was transferred to an unknown wallet 1 day 19 hours 6 minutes ago

Transactions: https://t.co/YZiyKYpixK#DogeArmy Is it #Tesla ? pic.twitter.com/of4JEhSTFh

– WhaleStats – the Top 1000 Ethereum Richlist (@WhaleStats) December 16, 2021
Nexon America accepts payments in DOGE.
Follow Press release Recently, Nexon America, the US subsidiary of South Korean gaming giant Nexon, partnered with crypto payment processor BitPay to accept various cryptocurrencies, including Dogecoin, for in-game items.
BitPay CEO Stephen Pair hopes that this combination will help improve the gaming experience and provide players with a great experience.
BitPay also integrated Shiba Inu earlier this month, but the crypto meme was not mentioned in the press release.
News Tornado Cash
The development team at Tornado Cash, an anonymous transaction log on Ethereum, has just announced the launch of a new upgrade called Nova, which will give users more security.
– ????️ Tornado.cash ????️ (@TornadoCash) December 15, 2021
Nova will focus on enhancing the user experience and adding functionality to the protocol in order to create the conditions for a more significant upgrade to v3, although details of the v3 implementation are yet to be announced.
The new functions include the ability to deposit and withdraw any amount of ETH amounts. This is seen as a privacy-enhancing change for Tornado. In the past, users could only deposit and withdraw a certain number of tokens in each pool operated by Tornado Cash.
NFT loot news
Loot NFT, a decentralized parallel virtual world, recently launched Fund, a fantasy real estate and business fund that offers a realistic experience.
It enables lootizens to manage their land in the lootverse and manage rights, income and rewards.
James Duchenne, Co-Founder and CEO of Loot NFT, said, "Fund is Lootverse's financial management portal; it is comparable to a real estate fund in which the members manage NFT properties. "
#Press releases #LootNFT Loot NFT launches fantasy real estate and business funds https://t.co/EpOQ9iE1OZ pic.twitter.com/c1kC3U9OIt

– bit.trail (@roccodallas) December 16, 2021
Elfin Kingdom News
Binance Labs has become a strategic investor in Elfin Kingdom with the aim of providing an easy-to-use gaming platform that offers developers and gamers an enjoyable experience.
Elfin Kingdom is the first GameFi and asset issuance platform that intends to bring IFO (Initial Farms Offering) to the crypto gaming world and integrate it into the Binance Smart Chain (BSC) ecosystem. It is a GameFi project and asset issuing platform where players, developers and investors can own, start their own projects, shape NFT Elfin and trade in the ecosystem.
Warm welcome @elfinkingdom to the Binance Labs family, keep #BUIDL and games on#Binance #BSC #BinanceLabshttps://t.co/EGj3nctYNC

– Binance Labs Fund (@BinanceLabs) December 16, 2021
Join Bitcoin Magazine Telegram to keep track of news and comment on this article: https://t.me/coincunews
Follow the Youtube Channel | Subscribe to telegram channel | Follow Facebook page