Market
Crypto News 12/23: Bitcoin could continue to fall in the short term with the news Polygon, SushiSwap, Dogecoin, NFT, NEAR, Opera, TRON, Space
707 days ago - Around
8

mins
mins to read
From the statement that Bitcoin is forming a short-term bearish signal, Xinhua News Agency plans to start an NFT collection. Here are some highlights from the crypto market.
Bitcoin news
Popular analyst Justin Bennett believes Bitcoin (BTC) could fall further in the short term.
In analysis On YouTube, Bennett noted that whenever BTC has had a liquidation in the past year, the top crypto asset tends to rebound before falling below the bottom of the liquidation candle and then bouncing back up.
The analyst points out that Bitcoin's latest liquidation candle, dated December 4th, tested the $ 42,000 area.
He said that Bitcoin is about to fill the lower wick of this candle.
But the question is, will BTC completely fill this wick? Or will it create bearish momentum around the $ 45,000 region.
Now Bennett predicts that BTC could fall to $ 40,000 and then move higher in January.
Bitcoin and Nasdaq could both bottom out as early as 2022.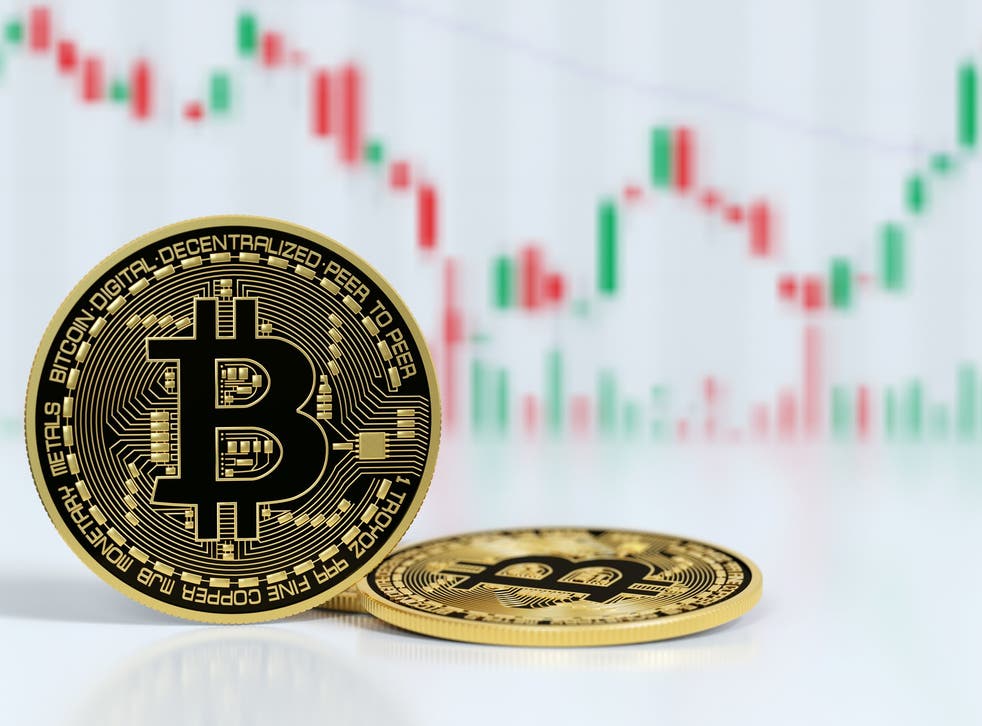 During an appearance on CNBC's "Fast Money" on Wednesday, hedge fund manager Brian Kelly predicted that both Bitcoin and Nasdaq could bottom out in early 2022.
Kelly noted that the correlation between Bitcoin and institutional investors in the market continues to grow as the largest cryptocurrency becomes more widely adopted by large institutions.
Crypto coincidence?@BKBrianKelly splits the diagram #Bitcoin as a leading indicator for the market. pic.twitter.com/k0OxYHNl9G

– CNBC's quick buck (@CNBCFastMoney) December 22, 2021
Galaxy Digital CEO Mike Novogratz had previously announced that Bitcoin would not grow any higher in early 2022 due to the correction in the US stock market. According to a recent Bankrate survey, 70% of respondents expect the S&P 500 index to decline.
The SEC continues to reject 2 more spot Bitcoin ETFs.
The US Securities and Exchange Commission has rejected two more spot Bitcoin ETFs from Valkyrie and Kyptoin.
Allegedly, these two companies were also previously rejected by the SEC for ETFs they submitted because the products did not meet the standards of the regulatory authority.
There it is. We have the SEC's official denial of cryptoins #Bitcoin ETF application. https://t.co/kFjwfFxrKE pic.twitter.com/57pnliRKPa

– James Seyffart (@JSeyff) December 22, 2021
The SEC gave the same reason for this ETF. Specifically, the Commission believes that stock exchanges are a determining factor in the price of assets and therefore fears that the market can be easily manipulated, which is contrary to the interests of investors.
News polygon
Polygon (MATIC), the token of the Layer 2 solution of the same name on the Ethereum blockchain, reached another ATH of USD 2.70 today.
Currently, this token is about to catch up with Shiba Inu (SHIB) and occupies 14th place in the ranking of market capitalization.
Market Capitalization Ranking | Source: Coinmarketcap
MATIC is up 24% since Uniswap's UNI token holders overwhelmingly voted to launch the third version of the popular automated market maker on Polygon last week. The proposal was made in November by Polygon co-founder Mihailo Bjelic.
On December 22nd, Uniswap v3 contracts (Core, Peripheral and Staker contracts) were rolled out to Polygon, causing the MATIC price to skyrocket and hit ATH.
SushiSwap news
A community submission has been received Upload, proposes that SushiSwap merge with the Bancor network for the benefit of traders and liquidity providers.
SushiSwap is one of the most popular decentralized exchanges and automated market makers (AMMs) as well as the veteran. However, in the past few months it has seen an internal struggle.
Currently, a proposal posted on the SushiSwap forums calls for a merger with Bancor Network, with the main idea being that the two projects will help create a new network that will bring more positive results for suppliers, liquidity and traders.
The vote will end in a few hours and it seems that the proposal will do so Failed. At the time of this writing, over 58% of users are against it, while only about 42% are for it.
Dogecoin news
The Carolina Hurricanes, a professional ice hockey team based out of North Carolina, will be accepting crypto payments on their e-commerce platform in partnership with BitPay.
A Carolina Hurricanes spokesman confirmed that Shiba Inu will be one of the payment options available.
Shiba Inu is accepted by Carolina Hurricanes #SHIB https://t.co/Io3UOOF2iH

– Duncan Gray (@DuncanGray) December 22, 2021
BitPay added support for meme coins in early December and sparked a massive surge in adoption. The leading crypto payment processor also supports Bitcoin, Dogecoin, Bitcoin Cash, Wrapp Bitcoin, Ether and several stablecoins.
NFT news
Despite China's crackdown on cryptocurrencies, the country's largest news agency plans to launch an NFT collection.
In official announcement On Wednesday, Xinhua News Agency released a total of 110,001 copies of unique photos taken by journalists in 2021.
According to the announcement, the digital items will be created in 11 collections of 10,000 copies, each with a special edition that will be available on Christmas Eve, December 24th, via the Xinhua mobile app.
Development shows a growing interest in virtual assets and blockchain technology, despite some warnings from the Bank of China (PBoC) about the potential risks associated with the asset class.
News NEARBY
NEAR is up 30% to $ 11.80 in the last 24 hours after announcing integration with Terras Stablecoin UST, and is now above $ 13.80.
Recently, NEAR has fallen slightly to the $ 8-9.5 range. Coingecko data shows that between Jan.
NEAR Price Chart | Source: Coinmarketcap
The release of UST on Near is the result of a partnership between Terra and DeFi tools like NearPad and Rose.
The developers say the move will facilitate the growth of new ecosystems from UST to both NEAR and Aurora, the asset migration bridge between Ethereum and Near.
Opera news
On December 22nd, Opera, an internet browser that supports Web3 applications and a crypto wallet, announced an upcoming integration with Polygon (MATIC), which is expected to be rolled out in the first quarter of 2022.
Opera will expand Polygon's ecosystem to include more than 80 million users on Android mobile devices and then to other devices and platforms.
Opera will integrate @ 0xPolygon dapps and MATIC in his browser in the first quarter of 2022! Get ready to benefit from the fast, scalable and cost-effective environment and access over 3,000 DApps in the polygon network. Learn more: https://t.co/EK3Y9ZPreq pic.twitter.com/0pEf7PafGB

– Opera (@opera) December 22, 2021
The integration allows Opera users to access Polygon's decentralized applications like Sushiswap (SUSHI), Curve (CRV), Aave, as well as blockchain games and popular NFT protocols, variables like Decentraland (MANA), TheSandbox (SAND) or OpenSea .
TRON news
TRON founder Justin Sun is the "mysterious person" who won the auction for a space ticket through the company Blue Origin of billionaire Jeff Bezos.
On the evening of December 22nd, Justin Sun announced that he had won the auction to win a ticket to space with billionaire Jeff Bezos.
Sun spent more than $ 28 million beating 2,600 other applicants to get a spot on the maiden flight of the New Shepard spacecraft, built by Blue Origin, the civil aviation company owned by Amazon.
According to the flight plan, the flight took place in July 2021 and put the first 4 astronauts into orbit. Justin Sun, who still has not revealed his identity, was unable to take the flight at the last minute due to "labor-intensive work".
(1/12) 6 months ago I was lucky enough to win the auction of Blue Origin's first launch! Today I am announcing that I am launching the "Sea of ​​Stars" campaign, which will select 5 warriors to explore space with me in 2022! @blueorigin @clubforfuture!
Details: https://t.co/uoCCwofsjk pic.twitter.com/gZmPDQ3l5D

– ER Justin Sun (@justinsuntron) December 22, 2021
However, according to the latest announcement, Justin Sun has organized a private flight with Blue Origin in 2022. The founder of TRON also announced that he would "finance" the participation costs for 5 more. These people are personally selected by Justin Sun, including 1 metaverse celebrity, 1 technology entrepreneur, 1 artist, 1 "mysterious" celebrity and 1 TRON DAO community member, long-term investors in the TRON ecosystem including TRX, BTT- , JST, SUN, NFT and WIN tokens.
News area
Space completed its $ 7 million round of funding with the help of large venture capital funds, which allowed the project to form the economic backbone for various Metaverse projects.
The investment round has attracted several large industry players including Coinfund, Dapper Labs (NBA Top Shot creators), Digital Currency Group.
#Place Secures $ 7 million in funding for launch #Metaverse trip

BY: Ogwu Osaemezu Emmanuelhttps://t.co/GVwSiUvOZf #Blockchain #DLT pic.twitter.com/L0x25mYUlj

– BTCMANAGER (@btc_manager) December 22, 2021
Space launched an Early Access Alpha version of its Metaverse product that now has over 10,000 users. Metaverse allows anyone to join the ecosystem and chat or trade with any user they want.
The project has also secured more than 100 partnerships with leading companies in the art, fashion and music industries.
Join Bitcoin Magazine Telegram to keep track of news and comment on this article: https://t.me/coincunews
Follow the Youtube Channel | Subscribe to telegram channel | Follow the Facebook page