Market
Russia decides to regulate cryptocurrencies instead of banning them after Vladimir Putin's call
669 days ago - Around
3

mins
mins to read
Russian media reported that a number of ministries, regulators and law enforcement agencies have prepared a cryptocurrency roadmap. The document, which aims to regulate Russia's crypto market later this year, comes amid disagreements between the central bank and other government institutions over the future of decentralized digital currencies in that country.
Russia regulates cryptocurrency
Shortly after Russian President Vladimir Putin urged government officials to reach consensus on cryptocurrency regulation, Deputy Prime Minister Dmitry Chernyshenko reportedly signed off on a roadmap to regulate, not ban, crypto operations. Business news outlet RBC reported, citing a copy of the document and a source close to the roadmap working group.
According to the report, the plan was drawn up by representatives from ministries such as Finance, Economic Development and Digital Development, the country's Financial Inspectorate and Financial Services, and Bank Central Russia (CBR). The Federal Public Prosecutor's Office and the Federal Security Service (FSB) are also involved in the proceedings.
The goals listed in the roadmap were supported by all stakeholders except CBR. Last week, the CBR shared its views on the issue in a consultation paper, calling for the imposition of a blanket ban on crypto-related activities, including payments, transactions, and mining, citing threats to the country's financial stability and risks to citizens.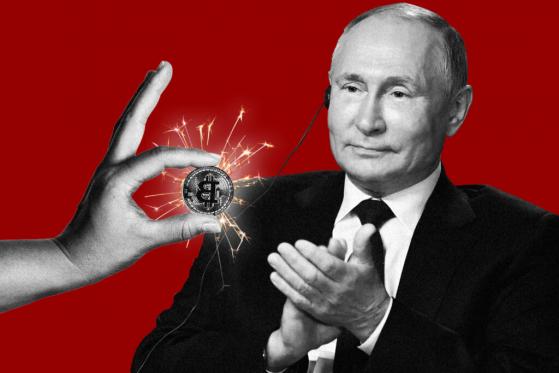 The monetary regulator's tough stance met with resistance from other organizations. The Treasury emphasized that banning cryptocurrencies is not possible and requires regulation to limit risks and increase revenue through taxation.
The treasury department offers its own regulation concept. It suggests that all crypto-related transactions should be processed through licensed Russian banks and registered exchanges, and calls for the introduction of identity verification for crypto exchanges.
According to the roadmap, in May the Ministry of Finance is to set up a control system for organizers, operators and customers of peer-to-peer platforms, as well as financial institutions to develop a regulatory mechanism for cryptocurrency service providers, which will determine the legal status of market participants and designate a regulator.
By November, the FATF standards related to virtual assets will be transformed into a Russian regulatory framework. And by December, the registration and reporting mechanisms for organizations facilitating the circulation of digital currencies in the Russian Federation must be completed.
The next step will be the introduction of liability for crypto-related crimes, including administrative or criminal liability for evading the declaration of crypto transaction data. The government also wants to set up a mechanism to verify the accuracy of submitted digital asset ownership information. Reporting requirements will be introduced in a new law.
Join CoinCu Telegram to keep track of news: https://t.me/coincunews