Crypto Recap
Near Weekly Recap| May 2 – May 8, 2022
571 days ago - Around
4

mins
mins to read
This Near Weekly Recap is provided solely for informational purposes and does not constitute investment advice. Last week continued to be a strong correction week for the market. NEAR price has dropped below $10. Personally, the correction above is quite deep. However, NEAR's TVL increased strongly compared to week 17, This shows that the money flow has not left the Near ecosystem and the above drop is just a price correction. The past week has also been full of interesting news. Take a look at some of the key ecosystem news that was notable last week.
Network Growth
Daily Transactions
This week, the NEAR ecosystem has 7,399,186 transactions, an average of 1,057,026 transactions per day, an increase of 11.8% compared to the previous week, with the number of transactions in week 17 being 6,617,267 transactions.
Unique Addresses
There are a total of 9,566,734 addresses in the NEAR ecosystem. The number of new wallets created this week is 2,517,145 addresses. This is a notable increase over the past 1 month, 4 times more than the number of new addresses created in the last week.
Active Addresses
There were 64,462 active addresses this week, a significant decrease of 10.5% in the number of active wallets from last week. On average every day there are 9,208 addresses with transaction activity on the Near ecosystem.
Total Value Locked
Total value locked fell slightly by 2.8% to $1.72 billion. The weekly TVL drop came from a drop in TVL on AURORA, down approximately 12.9% from the previous week to $1.14B. Meanwhile, TVL on NEAR increased sharply from $461.7M to $580.42M. Approximately 25% increase.
Highlight Events
Lido for NEAR – Proposal by Everstake
Everstake proposes to create a liquid staking solution for NEAR Protocol as a part of the LEGO Initiative.
Being in the Top 10 Crypto Assets by Staked Value with more than $6,422,073,841 staked NEAR represents a valuable addition to the Lido.
For more information: Click here
Curve Finance Integrates the Aurora Network
Ethereum's leading stableswap platform, Curve Finance, has integrated NEAR Protocol's EVM layer, Aurora. Users can now connect to the Aurora network on their Ethereum wallets (such as Metamask) when using Curve, and enjoy the dapp's deep liquidity pools without the high gas fees or wait time.
In light of this integration, NEAR's DeFi hub, Proximity Labs, will allocate up to $7.5M in grants to Curve to help establish its presence in the Aurora ecosystem. The synergy between Curve and Aurora will further accelerate the growth Aurora has enjoyed since the beginning of this year.
Near is a partner with Atomic Wallet
The decentralized wallet platform, AtomicWallet.io, announced a partnership with Near to integrate the Near wallet on their platform. This partnership gives Near access to 3 million users on AtomicWallet.io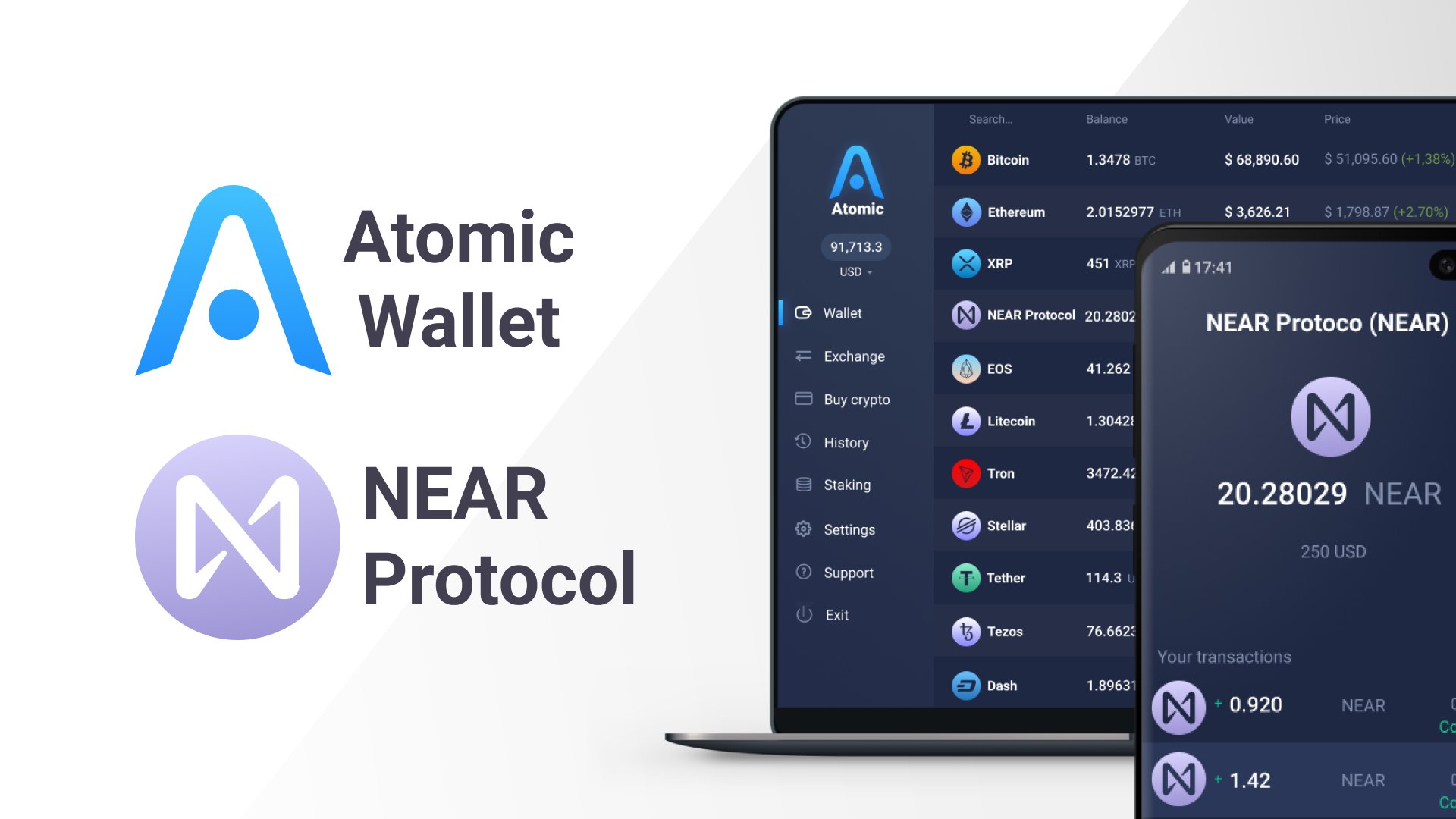 Spotlight Projects
Top 10 Losers of Near Ecosystem
Top Decentralized apps by TVL on Near Ecosystem
UST on Aurora/NEAR with Bastion Protocol
The proposal to encourage the use of UST over Bastion Protocol is ongoing. If this is true then NEAR will develop USN by allying with UST to have a powerful stablecoin alliance
Bastion will create a lending market for UST in addition to cUST/cUSDT and cUST/cUSDC Stableswap pools.
Terra will initially match Bastion's BSTN emissions with UST incentives for the 2 pools and seed $5m liquidity to the UST lending pool to kickstart liquidity. This is estimated to be $150k per month, for a duration of 3 months.
If the pools grow beyond $18mm in combined liquidity, Terra will try to maintain a 20% APR by making up the rest of the rewards. This is necessary to ensure users have sufficient incentives to take on the switching costs, deposit, and trade UST on Aurora as opposed to just recursing on Anchor.
For more information: Click here
USN is now listed on Burrow
Burrow is now the first and ONLY place on NEAR where you can deposit & burrow $USN
Find more information about: NEAR
Website: https://near.org/
Whitepaper: https://near.org/papers/the-official-near-white-paper/
Twitter: https://twitter.com/NEARProtocol
Telegram: https://t.me/cryptonear
If you have any questions, comments, suggestions, or ideas about the project, please email [email protected].
DISCLAIMER: The Information on this website is provided as general market commentary, and does not constitute investment advice. We encourage you to do your own research before investing.
Ken. N
Coincu Ventures