What is SingularityNET (AGIX)?
SingularityNET (AGIX) is known as a project for AI-related services. In it, SingularityNET is a combination of Blockchain technology and AI to create a decentralized network. Combining two leading modern technology platforms has made AI a global community, allowing people to create, share and monetize AI services in the most efficient way.
Through the SingularityNET marketplace, users can fully browse, test and purchase a wide variety of AI services using AGIX utility tokens. In addition, SingularityNET represents a one-stop shop that AI developers can use to publish and sell their AI tools. At the same time, they can also track performance easily.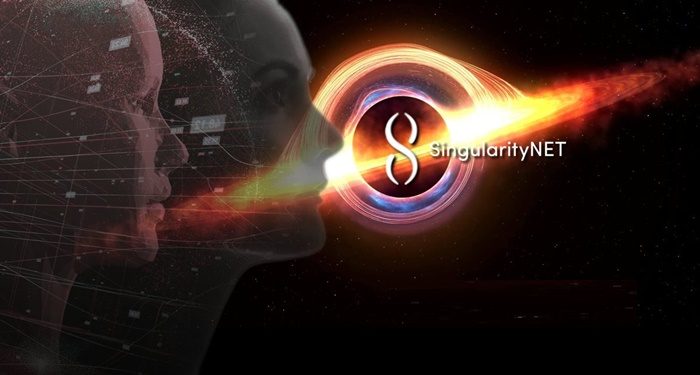 Features of SingularityNET
Behind the success of SingularityNET is the contribution of an experienced research team. Although there have been many AI developers, the SingularityNET development team pioneered the integration of AI with Blockchain technology, typically Sophia - the world's most expressive robot. SingularityNET's goal is to improve, help Sophia fully understand human language and continue to develop ''OpenCog''. This is an AI framework developed to achieve a state called ''advanced intelligence'', meaning human-level (or beyond) artificial intelligence.
In fact, modern AI developments seem to exist only on Github. They are stored as code, so accessing these developments is difficult, requiring specialized knowledge by the user. In turn, most AI developers are scientists, they don't own a potential market for money from the smart AI code they create.
Therefore, SingularityNET is built to standardize the AI ​​market, making it easier for users and developers to access data. At the same time, SingularityNET empowers developers to monetize their creations. With such orientation, SingularityNET will quickly become a decentralized AI information exchange market, promoting cooperation between users and developers.
Highlights of SingularityNET
Decentralized economy
SingularityNET creates a simple protocol that makes it easy for users to exchange data and coordinate operations between AIs and solve communication problems.
SingularityNET creates a global AI economy for everyone. Here, any AI service can be discovered and acquired. At the same time, users also earn extra income from their AI creations.
Users or small companies can deploy and create products from AI easily. Then they can sell to others to earn extra income.
Network of self-governing AIs
SingularityNET facilitates the communication of AI services. As a result, users can automate AI links with low fees and efficiency through the SingularityNET marketplace.
SingularityNET aims to build a perfect network that can perform complex AI Agent interactions using resources from the OpenCog Foundation.
Roadmap
For details on roadmap visit this link
Read Full Article: Click Here