What is AIOZ Network (AIOZ)?
AIOZ Network (AIOZ) is known as a Layer 1 Blockchain platform, operating in the field of decentralized online content distribution (Decentralized Content Delivery Network - dCDN). Leveraging the decentralization of Blockchain technology, AIOZ Network can efficiently and quickly distribute content, using nodes to store, stream, and transmit data.
AIOZ Network main goal is to provide Content Creators with worthy rewards, improve content quality better. Therefore, the appearance of AIOZ Network brings a lot of potential for the development of the streaming industry.
Besides the AIOZ Tube platform, AIOZ Network will also launch 2 new products in the near future.
AIOZ TV: Livestream app similar to Twitch.
AIOZ OTT: A video service that allows participants to stream their favorite shows or movies, paid for in AIOZ coins through AIOZ Wallet.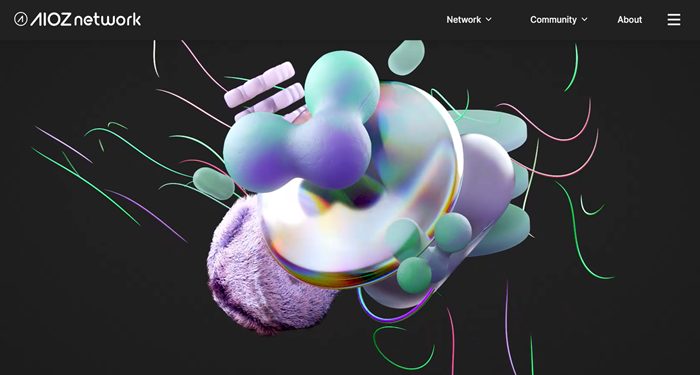 What problem of CDN model does AIOZ Network solve?
Currently, some of the platforms that dominate the streaming space are reaching a large number of users around the world, such as Netflix, Spotify, Youtube or Twitch. However, these platforms are centralized and have many limitations such as:
The cost that users have to pay to use the platform is quite high but still have to see ads.
Content Creators are not properly compensated.
User information is not strictly confidential.
In terms of scalability, these centralized platforms stream under the CDN model, so it is difficult to achieve high processing speeds. CDN depends on single server. To expand the network, the only way for a CDN is to add more CPUs/GPUs to the server. As a result, a CDN has more storage space as well as more Internet bandwidth.
Solution of AIOZ Network
The developers of the AIOZ Network project realize the positive influence of Blockchain on many aspects of life. Therefore, they want to take this technology further by integrating Blockchain into the entertainment and streaming sector.
The AIOZ Network team aims to create a CDN model that is both decentralized and run by nodes. Every active node on the platform is rewarded with AIOZ coin. At the same time, the platform will also provide bandwidth, computing power, and capacity to participants as nodes.
The AIOZ Network and AIOZ coin projects are set up to solve the outstanding shortcomings of the traditional CDN model. With dCDN, costs will be minimized.
AIOZ Network owns many nodes spanning the world, including Hub node and Worker node. This is a strong point that helps the platform to overcome the above limitations. In particular, AIOZ Network can also optimize efficiency thanks to outstanding features such as security, low cost, making it easy for users to earn extra income when participating in the platform.
At the same time, AIOZ Network also uses PoD (Proof of Delivery) mechanism to pay salaries to Nodes that actively contribute to the platform. Currently, AIOZ Network owns a streaming channel called AIOZ Tube, users can fully access here to experience content related to games, sports, etc.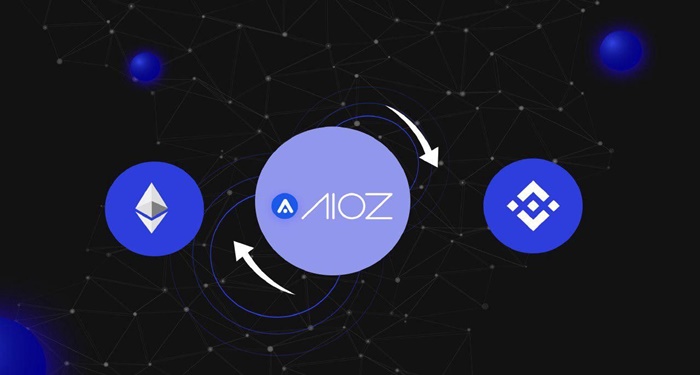 Highlights of AIOZ Network
Using a P2P network
As a decentralized P2P network, AIOZ Network is built on the connection with different nodes using a pre-designed protocol. This makes the AIOZ Network a video delivery network that can scale and accelerate to handle billions of data needs.
Unlimited nodes
Any user can become a node with functions such as running a streaming server, transcoding, hosting and sharing bandwidth.
Support dApp development
AIOZ Network allows building an affordable, open source video infrastructure to help developers create dApps. At the same time, the platform can deliver active multimedia content.
Roadmap
Read Full Article: Click Here