What is Astar (ASTR)?
Astar (ASTR) is known as Smart Contract Platform in Polkadot ecosystem. Astar's mission is to provide fully decentralized interoperability, scalability that realizes the advanced engine of web 3.0. Because, Polkadot's Relay Chain design does not support Smart Contracts. This is a good opportunity for the Astar project to build and become a place for Layer 2 applications to develop.
The Astar project is based on the Substrate Framework to be able to become a parachain from scratch on Polkadot. Being Parachain has allowed data and tokens on the Astar Network to be seamlessly transferred between Parachains. At the same time, Astar also receives good security from Polkadot's Relay Chain.
It is known that the Shiden platform operates as an R&D chain of Astar Network on Kusama. Astar and Shiden are two platforms with the same code base but deployed on two different chains, Polkadot and Kusama, with different Native tokens and tokenomics.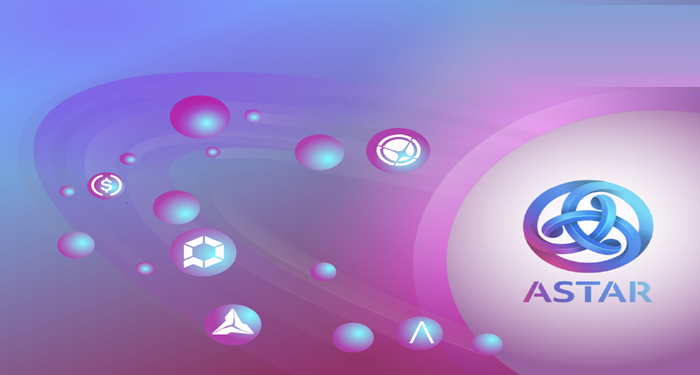 What problems does Astar solve?
Astar's mission is to create the best Smart Contract platform to assist developers in building their applications on the Polkadot ecosystem. The Astar project focuses on solving scalability and interoperability issues in the platform, providing peace of mind for users.
Ability of extension
For scalability, Astar Network focuses on solving the following problems:
Optimizing lower transaction costs.
Increase transaction speed.
Increase transactions per second (TPS).
Interoperability
The interaction between the current Blockchain is still limited. The Astar project will optimize interoperability, making the connection between the application and many other Blockchain networks easier, safer and more seamless.
Highlights of Astar Network
Substrate Toolkit
Astar Network is a Layer 1 Blockchain developed using Polkadot's Substrate toolkit. At the same time, the team also implemented the OVM Module, Rollups and functions to support dApps that extend the platform. When Polkadot Relay Chain cannot support Smart Contracts, Astar is the project that provides the optimal solution and becomes a multi-chain platform that supports many different Blockchains.
Compatibility with the Ethereum Blockchain
The Astar project supports WASM (WebAssembly) and EVM programming languages ​​to provide compatibility with multiple Blockchain platforms. Therefore, developers can deploy Smart Contracts available on Polkador's Ethereum without reprogramming.
Multi-chain support Multi-chain
After connecting with Astar, Multi-chain technology helps these projects reach many investors from different ecosystems.
Fast and low gas transaction
Astar Network provides scalability for DeFi dApps and supports Layer 2 solutions like Rollup. This not only improves transaction processing speed on the Ethereum and Polkador blockchains. At the same time, Astar improves speed and reduces transaction costs for users.
Roadmap
Q1 2022
Listing ASTR on major exchanges in the market such as Binance, Huobi, OKEx.
DApp staking V2.
Solana Bridge.
Dfinity Bridge.
Avalanche Bridge.
Cross Chain Message Passing.
Q2 2022
Onchian Governance.
Astar Portal V2.
Deploying a Layer 2 solution – Rollup
Q3 2022
Build Astar into a decentralized, completely decentralized network.
Q4 2022
Deployment of Parachain fundraising auction on Polkadot.
Read Full Article: Click here