What is Celer Network (CELR)?
Celer Network is a project "derived" from Binance Launchpad following the success of BitTorrent and Fetch.ai. The project was created to increase Layer 2 scalability. As a result, off-chain (offline) transactions will be made faster, easier and more secure.
In other words, Celer Network acts as a platform that provides off-chain scaling solutions for different Public Blockchains. Celer Network allows users to build dApps in a simple, time-saving way and without worrying about scalability.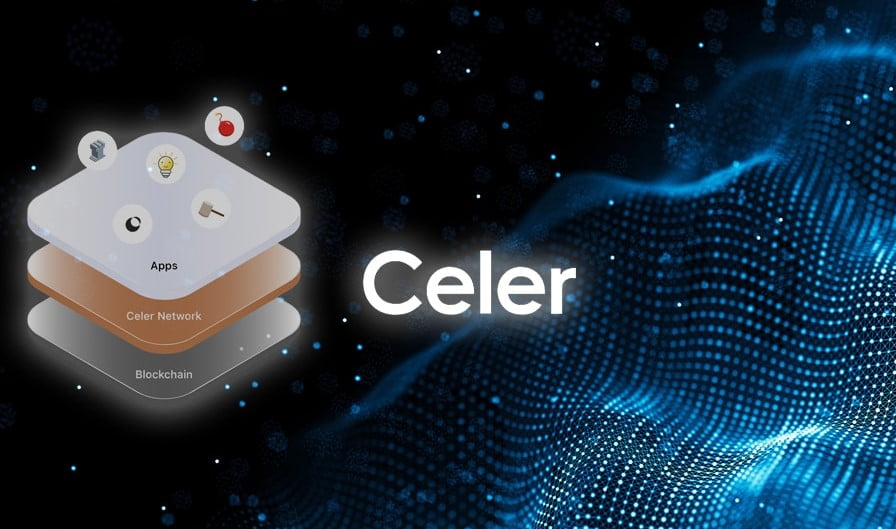 How Celer Network works
In essence, Celer Network is currently developing an off-chain scaling solution. Celer aims to increase the scalability of the Blockchains operating on its platform.
In theory, off-chain scaling (Layer 2) is an optimal solution. This solution helps to process smaller transactions off-Blockchain.
These transactions are then "bundled" into a single on-chain transaction. In this way, Celer can limit the transaction congestion that occurs frequently on the main-chain. At the same time, the solution also helps to increase the operating capacity of the whole system.
Cstack is the name of the Celer network architecture. This architecture consists of 3 core layers:
cRoute: This layer uses DBR (Distributed Balanced Routing) to distribute payment traffic in a decentralized and trust-free manner.
cRoute can reach 15 times more throughput than Raiden or Lightning Network.
cOS: This is an off-chain dApp development framework. cOS is capable of handling offline operations, storage, tracking, etc.
cChannel: This is a set of sidechains used to provide liquidity and speed up the payment process. In addition, this layer is also a "catalyst" that helps game applications, exchanges, insurance platforms and high-throughput applications to work on Celer.
Highlights of Celer Network (CELR)
Zero-fee off-chain Smart Contracts: Currently, Celer Network does not collect any money from offline Smart Contracts transactions.
Reduced latency and cost savings: With Celer Network, the latency of transactions has been reduced by 10,000 times. In addition, the cost of payments and direct transactions on Ethereum is also significantly reduced.
Smart Expansion: Celer has extremely smart scalability. As additional nodes join, the platform automatically scales horizontally. Not only that, Celer also provides routing algorithms, helping users to pay offline in an optimal way.
Blockchain Agnostic: Currently, Celer is supporting Ethereum, DFINITY and all EVM-compatible Blockchains.