What is Chromia (CHR)?
Chromia (CHR) is known as a new generation Blockchain platform for decentralized applications with a combination of Blockchain and Database technology. Previously, Chromia was called Chromapolis. The project is set to solve the limitations of existing Blockchain platforms and usher in a new, more modern generation of dApps. With the orientation of building Chromia's own Blockchain network, the platform promises to make dApp optimization easier and more efficient.
In addition, Blockchain Chromia also solves the problems of transaction costs and speed well. Chromia guarantees users low transaction fees and fast processing speeds. In particular, users are also allowed to build and develop their own applications on Chromia effectively. Applications developed on Chromia are diverse, from decentralized financial applications to game applications for commercial development.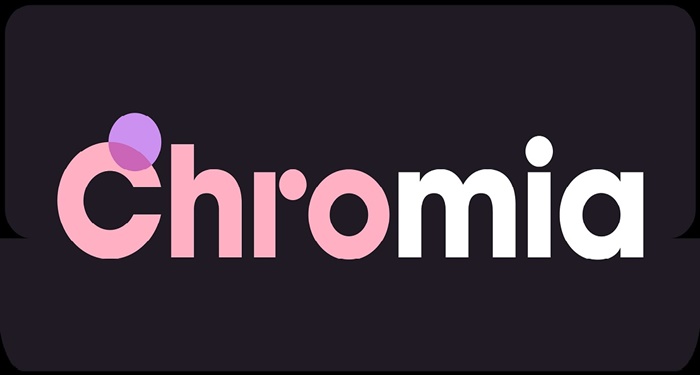 Chromia's structure
The blockchain structure on Chromia is extremely unique, both public and ensures the privacy of users' assets and information. On the other hand, Chromia is also used as an Ethereum 2.0 scaling solution. The project can completely create a decentralized market with a wide selection of quality and modern financial utilities.
Chromia uses the PostChain Framework - a Blockchain research project designed specifically for federated database relationships. At the same time, the Chromia Blockchain is built on the consensus mechanism of the PBFT Algorithms algorithm. As a result, dApps on Chromia can run on a private Blockchain in the form of Sidechain, the detailed diagram of dApp Chain is illustrated as shown below.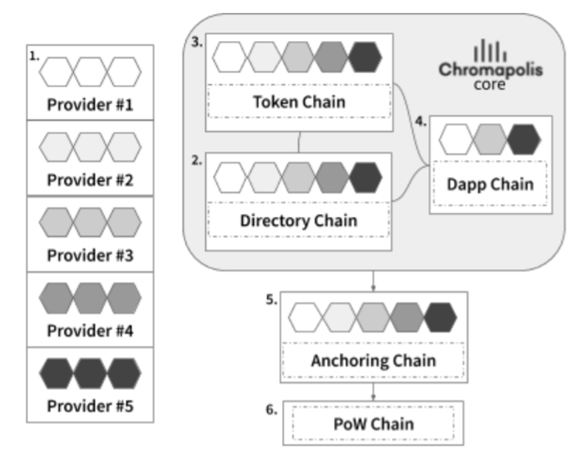 These Sidechains are a subset of Chromia Validators. At a higher level, Chromia's PBFT consensus mechanism is based on the Proof of Work chain on Bitcoin or Ethereum. Since then, the security and safety on the Chromia blockchain is enhanced.
Basic features in the Chromia ecosystem
Relational model
Blockchain data and application states on Chromia are stored in a relational database. This model is considered the best for its flexibility and consistency.
The process of handling dApps on Chromia is written in a specialized language that is deeply integrated with the relational model. Therefore, this model helps to increase programmability and ensure the uniformity of applications in the Chromia ecosystem.
Expansion of dApps
Each dApp on Chromia has its own Blockchain. Because a subset of the Validators run on each Blockchain, it is possible to increase the total throughput by increasing the number of Validators.
Rich indexing
Chromia dApps can get information directly from the Validators to run the application quickly. At the same time, dApp blockchains execute complex queries without severely degrading the performance of the platform.
High I/O throughput
Querying and updating data on Chromia is delegated to powerfully optimized relational databases. At the same time, Chromia uses the PBFT consensus protocol which makes transactions confirmed quickly in just a few seconds.
Provide dApp level
Chromia allocates resources to dApps instead of Smart Contracts, giving developers the freedom to create the most optimal fee and resource usage policy possible.
Roadmap
For more detailed information about the roadmap, please visit this link
Read Full Article: Click here