What is Carry (CRE)?
Carry (CRE) is known as a sustainable trading data platform, built on the Ethereum Blockchain. The Carry project helps connect sellers and customers through Blockchain technology. In it, sellers can use Carry Protocol to issue reward points to customers, find potential customers through advertising.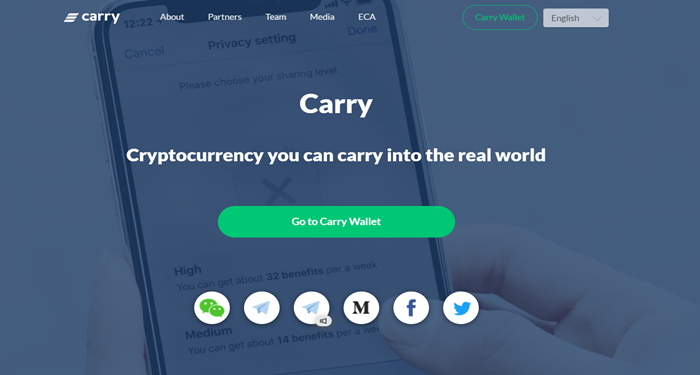 Features of Carry
When using Carry's service, customers will receive bonus points from the seller. At the same time, consumers are also rewarded by the project with CRE tokens or coupons whenever they share purchase data and receive ads. Thus, users have full control over the data and monetization of the Carry platform.
To put it simply, Carry Protocol is a protocol that helps connect businesses, customers and advertising agencies with each other. Personal data of customers is always strictly confidential, not to be exposed.
Carry project provides advertising tools aimed at the right audience, businesses can increase the number of customers and reduce advertising costs. As a result, customers can buy more preferential items, and advertisers can find more quality contracts.
What problems can Carry solve?
Besides traditional buying and selling transactions, the development of e-commerce has stimulated users' shopping needs more and more strongly. However, the value of the traditional commerce market is still potential, much larger than that of e-commerce. In particular, CRE coin is set up to Blockchainize the buying and selling process at traditional commercial stores with the following main purposes:
Provide a platform for businesses to reach the right customers.
Shoppers can manage their shopping information anytime, anywhere. The user's shopping information can be exchanged to enjoy many other benefits.
Building effective advertising channels, targeting the right audience and saving costs.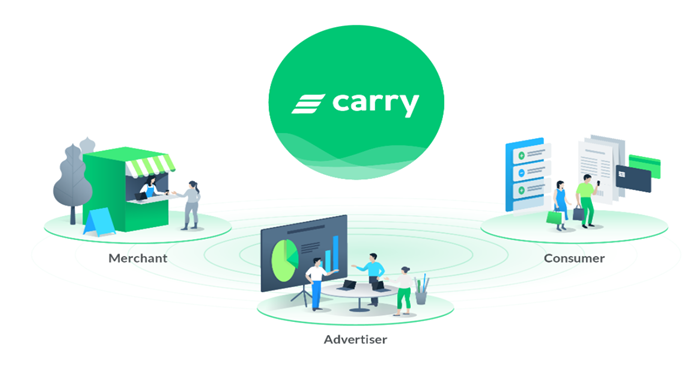 Carry Protocol solution
Carry ecosystem builds CRE coin (Native token) and BT (Branded token) as the main means of exchange for sellers. These coins are used to accumulate reward points as well as connect customers, businesses and advertisers on the Carry Protocol network.
Roadmap
Updating...
Read Full Article: Click here