What is Cult DAO (CULT)?
Cult DAO (CULT) is a decentralized platform that works for the purpose of stabilizing the global economic order and funding funding for any individual or group that contributes to a decentralized future.
A 0.4% commission is charged on each trade and is continuously added to the treasury. As long as proposals are submitted, any protocol that wants to join the DeFi world will receive a steady stream of funding.
Cult DAO's goal is to disrupt the traditional financial model. As the first decentralized financial system, the project funds revolutionaries and those who want to break the constraints of society.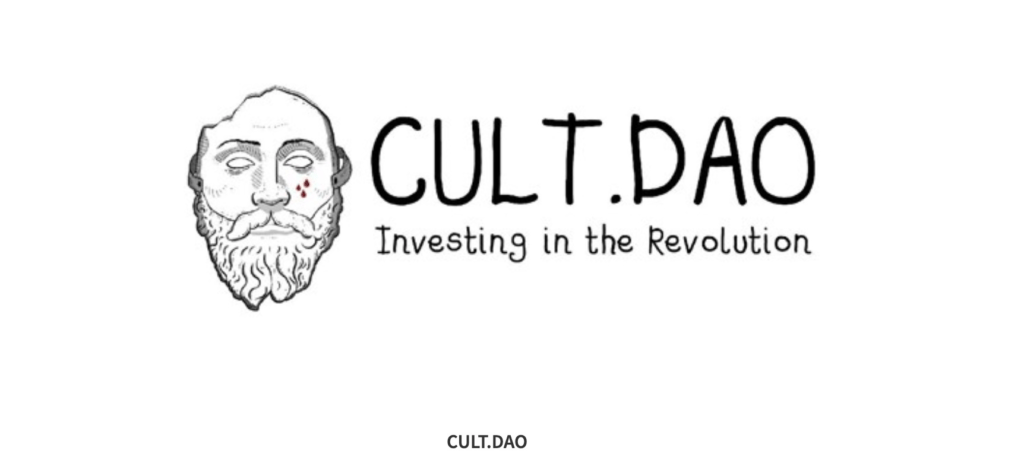 Main features of Cult DAO
Project proposal
The protocol allows anyone to submit funding proposals to the Cult DAO. Only 50 Guardians can make proposals for funding from the protocol and monitor the recommendations made. However, the Guardians cannot vote. Instead, the votes will be made by those who stake the CULT token.
To be accepted, a proposal must meet the following 3 criteria:
Completely decentralized
Give reasons for decentralization.
Benefit the world of DeFi
After the voting process is completed, the Guardians will rely on the results to make a decision on whether to invest or not.
The Cult DAO itself and the platform's funding method are also decentralized. The project will remain alive as long as users use CULT tokens to trade, Guardians pitch the idea and Staker votes. The project is committed to maximum support for new ideas and decentralization.
Staking CULT
Stake CULT is the core operation of the entire protocol. In it, the Guardians are the main stakeholders (holders of the dCULT token). After Stake CULT, Staker will receive dCULT token as representative of their deposit.
When a proposal for a project is successful, the agreed-upon percentage that the project transfers to the DAO is split 50/50. Of which, 50% is burned, the remaining 50% is sent to the DAO and distributed to CULT Stakers.
The more active Guardians are, and at the same time, the more the community participates in voting for the proposals to pass, the more rewards will be awarded in the end and the higher the profit for users.
Roadmap
Updating......
Read Full Article: Click Here