What is Decentralized Social (DESO)?
Decentralized Social (DESO) is known as a Layer 1 Blockchain built for decentralized social applications. The platform has built a system where people can be held accountable to their data sources, instead of through some other intermediary. In the Decentralized Social model, it is the user who decides what content is distributed and how it is used.
In fact, Decentralized Social is the first social network based on Blockchain technology. IPFS integration platform – interplanetary file system. It is a distributed file system that connects all computing devices to the same file system. Connecting to IPFS makes Decentralized Social resilient against malicious and DDoS attacks. Because, data on Decentralized Social is not stored in a single location, allowing all users to access and contribute to decentralized social networks.
Decentralized Social is a tool that allows users to discover, connect and collaborate around common interests while maintaining privacy for participants. This is done by Decentralized Social by giving users complete control over their social interactions.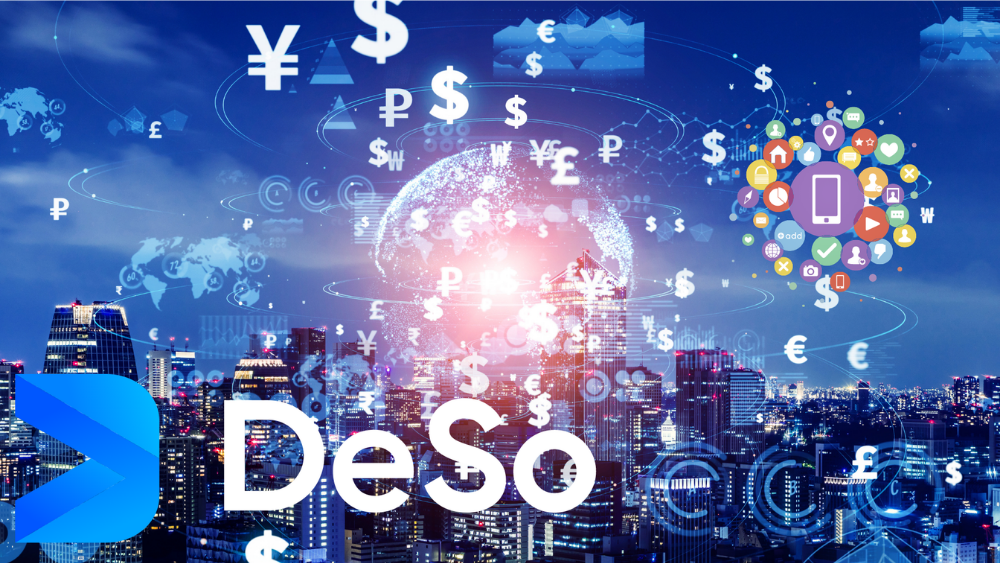 How does Decentralized Social work?
The Decentralized Social network is built on tokens on the Ethereum (ETH) Blockchain. Simply put, DESO coin on Decentralized Social can be freely exchanged between many peer users. At the same time, this coin is also used as a payment fee for microservices in the network. For example posting content, tagging other users, commenting, liking posts, etc.
DESO also acts as a tool to encourage user behavior. That is, each user action is paid in DESO coin. This typically applies to activities such as voting, posting content, and receiving notifications on Decentralized Social. The more actions taken on Decentralized Social, the higher the coin fees you have to pay due to inflation. In particular, to encourage users to continue to accompany the network and develop the Decentralized Social community, 25% of the coin fees will be distributed to DESO coin holders through Smart Contract.
Besides, Decentralized Social is also built on the principle of Token Curated Registries (TCR). This is the mechanism used to incentivize the hierarchical production of high-quality listings. As a result, list members can efficiently sort the allowed list items.
With TRC on Decentralized Social, DESO coin holders are allowed to vote on submissions to the list, with each action being a submission to the list itself. If a user wants to add or remove an item from the list, they have to pay a fee in DESO coin to be on that list.
Basic features of Decentralized Social
Profile on chain
All user records are stored on-chain and controlled with their own private key. Thanks to this feature, Decentralized Social makes it possible for participants' identities to flexibly move between applications in the network's ecosystem.
Social NFT
These are NFT Socials created on Decentralized Social, linked to celebrity profiles and can be displayed on buyer profiles. This function helps to increase the value as well as enhance the provenance of NFTs to become more prestigious.
Social tokens
These are Social tokens on Decentralized Social. Most profiles created on Decentralized Social have their own social token attached. These Social tokens can be earned from selling NFTs. In the future, creators can participate in activities on Decentralized Social to own Social tokens.
Social Tipping
In fact, Decentralized Social is a Blockchain, so integrating Tipping features is extremely easy. Tips can be directly integrated into content on Decentralized Social. The network, for example, allows users to give 'diamonds' to posts instead of just showing 'likes'.
On Chain Posts
On Chain Posts are posts on the Decentralized Social chain. Posts and replies are both stored directly on the thread. This means that user content can flexibly move across any application in the Decentralized Social ecosystem.
Roadmap
Updating.....
Read Full Article: Click Here