What is DigiByte (DGB)?
DigiByte (DGB) is an open source operating system based on the two source code platforms of Bitcoin and Litecoin but with improved speed. Simply put, others liken DigiByte's speed to be fast enough to pay for a cup of coffee in a shopping mall or in just a few quick steps on a smartphone.
DGB coin is known as a transparent and professional decentralized cryptocurrency, designed to solve some of the weaknesses of Bitcoin and Litecoin. Not only that, DGB is also a decentralized cryptocoin worldwide, operating mainly in the field of goods and services.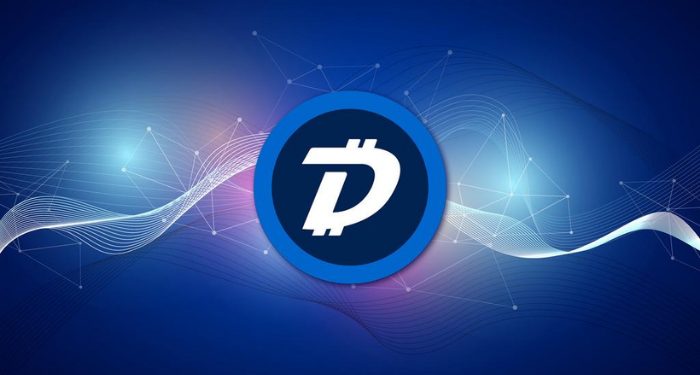 The development of Bitcoin and Litecoin will lead to price volatility and commodity hoarding in the market. As a result, fewer transactions of goods and services will be conducted with the currencies as originally intended. Therefore, the publisher considered creating Digibyte with a total supply of 21 billion DGB. This action will help reduce price volatility as DigiByte is directly pegged to USD and EUR.
It can be said, DigiByte inspired Bitcoin to develop into a global decentralized payment network. The main function of DigiBite is to allow users to convert currencies over the internet like PayPal and Western Union, but faster and more economical. Users can send and receive DigiByte to or from any affiliate address in the world in a split second, without the need to sign up or sign in, or costly fees.
Highlights of DigiByte (DGB)
The first is global decentralization. It can be said that the DigiByte project's network has now covered more than 100,000 servers, computers, mobile devices and network nodes.
DigiByte's 5 mining algorithms include: SHA256, Scrypt, Myr-Groestl, Skein, Qubit. Thanks to a diverse number of mining algorithms and widely distributed in the network, DigiByte has reduced centralization compared to the one-algorithm mechanism.
DigiByte can be considered as the blockchain with the fastest block closing speed among UTXO blockchains, estimated at only 15 seconds.
Not only that, DigiByte is also one of the longest blockchains with over 7 million blocks estimated to date.
DigiByte has a three-layer structure as follows:
Applications layer: includes dApps designed using DigigByte's blockchain technology (Digi-Apps and smart contracts). Users will use these apps every day. Therefore, this is the layer that reaches directly to the user.
Digital Assets/Public Ledger: this layer ensures the security of the entire DigiByte network (DGB).
Core layer Communications Protocol / Global Network layer: helps for the entire operation of the DigiByte Blockchain structure.
Roadmap
Updating...
Read Full Article: Click here