What is Dogelon Mars (ELON)?
Dogelon Mars (ELON) is a cryptocurrency inspired by Elon Musk. This coin is built on Ethereum's Blockchain, ERC20 standard. Dogelon Mars is also known as the token used by the majority of altcoins on the Ethereum network including Chainlink, Uniswap, and Aave.
In fact, Dogelon Mars is described as a "Fork Dogecoin" coin, born as an interplanetary currency. This is a cryptocurrency that everyone in the world can use and pay for anytime, anywhere. It is because of this fiction that has brought a strong attraction to Dogelon Mars. In particular, Dogelon Mars is considered as one of the three large-cap Meme coins on the market.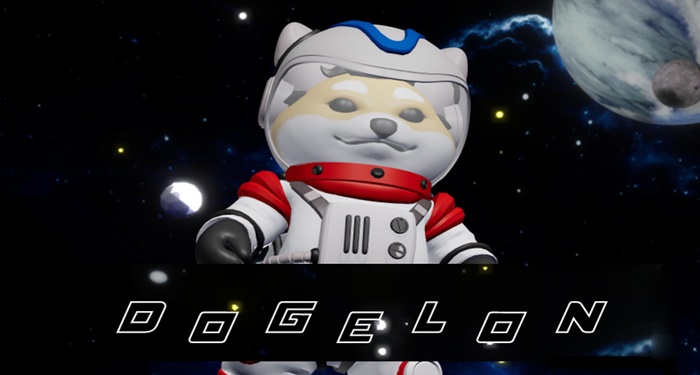 How was Dogelon Mars born?
The birth of Dogelon Mars comes from Elon Musk's own aspirations. He is a fan and investor of the Dogecoin project. Elon Musk has always believed that humans should live and develop on many planets to preserve different cultures and avoid possible limitations on Earth.
The team that built Dogelon Mars wants everyone to go to Mars together. In the distant future, they will live together on the Moon, opening a life in a new world.
After the launch of the community, a series of information suggested that Elon Musk was the founder and took over the market of Dogelon Mars. However, there is still no concrete evidence to confirm this and many signs of evaluating this statement as mistaken.
Up to now, there has not been any official information about the creator of Dogelon Mars. The founders of Dogelon Mars are anonymous and can't find any information regarding them. This is quite similar to Shiba Inu or Bitcoin, the founder of this platform is still a mystery.
Thus, it can be understood that: Dogelon Mars is inspired by Elon Musk but he is not involved in the construction and development of this cryptocurrency.
Roadmap
Currently, there is no information confirming the official development roadmap of Dogelon Mars. Instead, the main Dogelon Mars website has built a great version of the coin. The project assumes that, in 2420, Mars will be re-colonized with new plans for the future of Dogelon Mars being discussed. After recolonization, the destroyers will come and Dogelon Mars must fight for life.
This is just an imaginary road map of the future Dogelon Mars. In fact, the Dogelon Mars roadmap suggests that after the coin is listed on all major exchanges, the price of ELON coin will increase and have a solid position in the market. However, the volatility of the crypto market will play into the role of Dogelon Mars, forcing the coin to fight to secure position and value for the ELON coin.