What is Floki Inu (FLOKI)?
Floki Inu (FLOKI) is one of the most popular "Dog Copycats" in the cryptocurrency market. This coin meme was created by a group of anonymous developers, fans and members of the Shiba Inu community.
FLOKI is not just a coin but a movement that combines meme culture with charity work and real-world utilities. Floki Inu was born in June 2021 after a tweet by Elon Musk. In this tweet, Elon revealed that his new puppy is named Floki. And once again, the Tesla founder has proven his huge influence on the cryptocurrency market.
Floki Inu's ambition is to become the most popular cryptocurrency in the world. Despite having a few similarities with Shiba Inu, Floki sets itself apart when it comes to serious projects and charities.
They have partnered with the Million Gardens Movement, a community affiliated with Kimbal Musk, Elon's brother. The aim is to help people eat and live healthier by learning how to grow and build their own food farm. FLOKI is currently the only cryptocurrency accepted by this charity.
3 core elements in the Floki Inu project
Memes
Floki Inu's meme culture is very strong. The community strongly believes that the only way to truly go mainstream and ensure mainstream adoption is to capitalize on the fun and virality of the meme.
Utilities
Besides the meme culture, FLOKI's utilities are the tools to promote the development of the Floki Inu ecosystem.
Charity activities
Blockchain technology and cryptocurrencies are only truly accepted when they can make our lives easier and contribute to the betterment of the world.
This is why philanthropy is a core part of the Floki Inu project. The project aims to build schools in every continent, especially in the less developed countries of the world.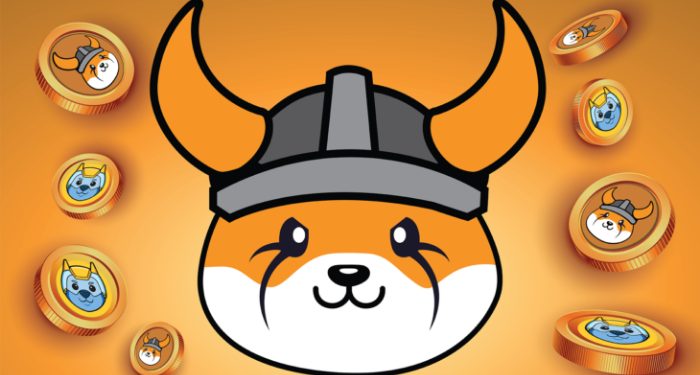 Ecosystem of Floki Inu
FlokiPlace
Floki provides a marketplace where anyone can easily buy NFTs and physical goods with cryptocurrency. FLOKI will be the primary currency of the FlokiPlace marketplace.
Floki University
Floki Inu is planning to create a special world where almost anyone can get exposure to cryptocurrency and blockchain technology in form. To do that, the Floki Inu team will launch Floki University – an educational platform that disseminates knowledge about the crypto industry to everyone before they enter the market.
DeFi
Floki Inu aims to provide access to DeFi to FLOKI holders through strategic partnerships and integrations. This gives them greater control over their finances. Besides, the project also plans to introduce its own DeFi products in the near future.
Valhalla
This is a Metaverse for the NFT Play to Earn game field developed by the Floki team. The goal of this platform is to encourage the community to participate in the world of cryptocurrency and explore blockchain technology through NFT games. In return, they will receive well-deserved rewards.
Roadmap
State 1
Launch FLOKI token
Launch of Smart Contact running on BSC . platform
Smart Contact Test
Listing FLOKI on Coinmarketcap/Coingecko
Launch of Swap FLOKI service
Launch the Floki.com website
Phase 2
Implement Marketing Activities
Set up charities
Sustainable partnerships with other platforms (focus on utility)
Introducing the Airdrop program
Stage 3
Listing FLOKI tokens on CEX exchanges
Reached 100,000 FLOKI holders.
Deploy real-world events
Stage 4
Launching FlokiPlace
Tesla product giveaways
Organized a large fundraiser for dog shelters and charity activities
Reached the 150,000 mark of FLOKI holders.
Read Full Article: Click Here