What is Metahero (HERO)?
Metahero (HERO) is known as a crypto project that brings to the market 3D scanning and modeling technology. This technology is used to create a highly realistic 3D avatar. Metahero also allows other technical subjects to flexibly apply to games, media or even online fashion. In addition, Metahero participates in the NFT market, helping to create high value NFT collectibles.
Currently, Metahero is working with the world's leading company in the field of 3D scanning, Wolf Studio. Metahero intends to integrate cutting-edge technologies to promote stakeholder for the network. In particular, Metahero also received cooperation from some major game companies such as CD Project, used to create character models into their main CyberPunk.
Metahero combines two cutting-edge technology platforms and markets into a new ecosystem, based on deflation tokens. This helps give everyone (gamer, artist, entrepreneur) direct access to valuable future possibilities. Since then, Metahero has become one of the potential networks, attracting the attention of the investment community.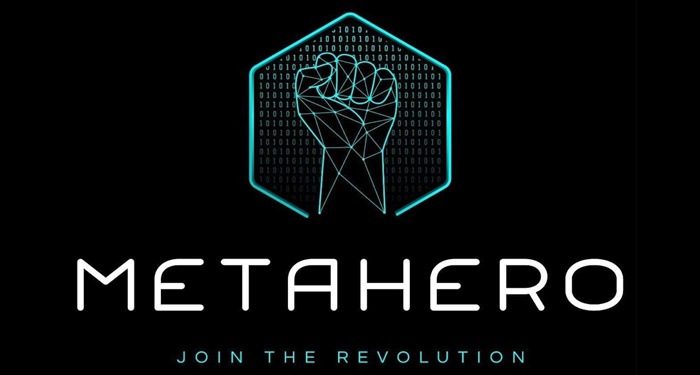 Highlights of Metahero
Metahero started with a self-funding $10 million from founder Robert Gryn. This helps propel the project as well as financially and technically support the 3rd generation 16K ultra-HD metascanner.
Metahero's team has extensive experience taking over a wide range of startups, from self-funded and seed-stage companies, to the #2 company on the Financial Fastest 1000 list. Times. The team built Codewise – the 2nd fastest growing company in Europe with sales increasing by more than 13,000%.
Metahero Founder and CEO Robert Gryn recently applied Metahero's technology and his Crypto business acumen to a highly successful launch project, Tenset. This project in April 2021 became the 2nd most traded asset on Coingecko.
Moreover, with his rich experience in marketing and ownership of Fluuid - Robert's game advertising platform will help Metahero's message reach billions of users.
Outstanding function of HERO coin
Deflation
HERO coin in the Metahero ecosystem is a deflationary crypto-asset with 5% fees added to each transaction.
Smart Stake
In each transaction, 1% HERO coin is distributed proportionally to all the investors holding the token as a passive reward. From the outset, the intelligent stamping mechanism has been designed for maximum efficiency and safety.
Auto-liquidation
3% HERO coins in each trade are automatically added to liquidity on Pancake Swap v2. This gives the project autonomy without having to pay an extra expensive CEX listing fee, ensuring full liquidity. At the same time, liquidity will be locked forever. Tokens are integrated with the function of releasing part of the liquidity for redemption and burning.
Redeem and burn
This is a feature that is activated when the total liquidity on the Pancake Swap exceeds 10 million USD. Surplus liquidity is released when HERO coins are burned. BNB is also used to buy back and burn more HEROs. This feature is initially enabled by the team with community consensus.
Utilities
HERO coin is a proprietary asset, used within the Metahero ecosystem. Hence all transactions in the 3D NET Marketplace, payment for the scan, royalties and also payment for the 3D Metahero scanner (franchised model).
Roadmap
Metahero's roadmap is divided into 5 phases, in which the project has gone through the first 4 stages. In phase 5 (Q1 2022), the development team will:
Launch of the Metahero 3D franchise
New Metahero 3D scan booth locations added
Meetings on blockchain
Game conventions and exhibitions
Expand the development team
Expanding global presence and awareness
Add multi-language support
Game and Crypto Strategic Partnership
Visa HERO cooperation
Announcement roadmap 2022
Launching a 10-year plan to scale to 100 million users
Read Full Article: Click Here