What is Hermez Network (HEZ)?
Hermez is a protocol that uses zk-rollup technology to expand the ability to pay and circulate tokens on the Ethereum Blockchain. The platform is designed for high volume tokens, such as: ETH, DAI, Tether and wBTC.
Hermez leverages the power of the Ethereum Blockchain for data storage instead of computation. In other words, Hermez will process data on-chain and perform computations off-chain. By using Zeroknowledge Proof algorithm. Hermez can easily validate calculated data correctly.
Basically, the data and Zeroknowledge Proof are both available on the chain. So Hermez has inherited the security feature of Ethereum. One of the biggest highlights of Hermez is how the platform specifies who should be next to create a rollup batch.
Hermez holds an auction with the participation of all users intending to become coordinators. They will then bid according to the number of tokens they have. The winner will be the one with the highest bid.
In the Hermez network, this mechanism is also known as Proof-of-Donation. The reason is that part of the results of the auction will be donated to the protocol and social services that run on Ethereum.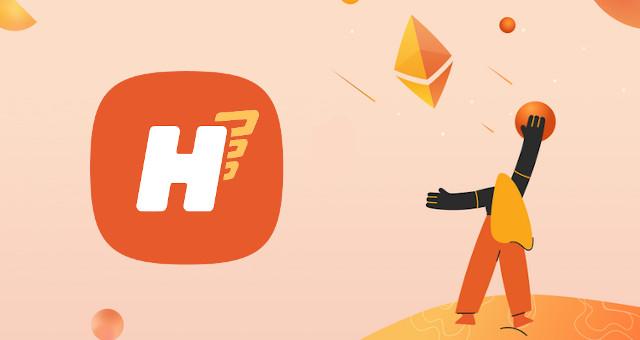 What benefits does Hermez bring?
Hermez provides decentralized components in the form of Smart Contracts and open-source tools. As a result, developers products can join the network easily.
For users
Hermez establishes an intuitive, easy-to-use interface. As a result, users can conveniently register their Ethereum L1 address as a Hermez L2 account. They are then granted the right to deposit and withdraw their funds.
Initially, when you join Hermez, you will access via a privately owned wallet-based interface like MetaMask to manage your Private Key. Through this interface, users can:
Register an Ethereum Layer 1 address to the Hermez network and get an internal address – a dedicated address for each token a user wants to send.
Send Layer 1 tokens to the Hermez network address with a simple transaction.
Transfer tokens between Hermez addresses quickly with extremely low fees.
Efficiently transfer tokens from Hermez network addresses back to Layer 1.
Hermez creates the ultimate protection mechanism to ensure that all locked tokens can be recovered. In addition, the platform does not provide token exchange services of any kind. Hermez exclusively offers Layer 2 scaling solutions for faster and cheaper transfers of Ethereum tokens.
For coordinators
In fact, coordinator is a phrase used by Hermez as an alternative to miners (Block creators). Through Hermez, the coordinator can run the network efficiently by computing based on Zeroknowledge technology of the transactions made by the users.
Coordinators can use the system to synchronize with the Hermez network. At the same time, they are also allowed to receive transaction requests from users, conduct transaction requests to deploy order books on Ethereum.
For 3rd party Volume Aggregators
3rd party exchanges and Volume Aggregators will be given specific modules to join, connect and exploit the potential of the network.
Besides, Hermez also provides the special feature of atomic transactions. As a result, the transactions that need to be performed will be linked together. This feature is especially useful for token swap transactions. The entire Volume Aggregators are accessible to the decentralized platform through API integration.
Roadmap
Updating.....
Read Full Article: Click Here