What is Injective (INJ)?
Injective Protocol (INJ) is a blockchain that is primarily active in the decentralized finance (DeFi) and derivatives industry. In other words, Injective Protocol is a dynamically adaptive DeFi protocol for cross-chain derivatives trading, using various financial products such as perpetual swaps, smart contracts, and spot trading. Injective's goal is to provide users with truly decentralized and free commercial transactions.
This blockchain leverages both Ethereum and Cosmos ecosystems on anchors to establish a convenient cross-chain transaction infrastructure without gas costs. The purpose of the Injective Protocol is to create a trusted, censorship-free, and publicly verifiable network.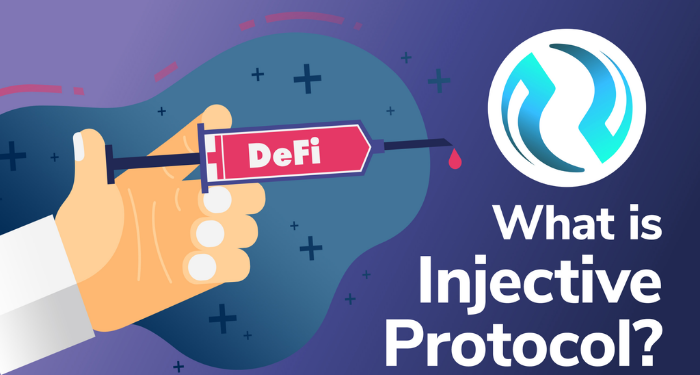 Highlights of the Injective ecosystem
The Injective Protocol not only supports derivatives and swaps, but also contracts for difference (CFDs). The core activities of the entire core ecosystem are also to facilitate DeFi token trading and create liquidity pools. Thanks to the ecosystem's two-tier architecture, Injective users can trade multiple tokens for almost free.
The following are the key elements of the Injective Protocol ecosystem:
Injective Chain: a chain of protocols that ensures the operation of blockchain applications, token transactions, etc.
Injective Futures Protocol: a smart contract-based protocol that any user can use to create derivatives markets as well as trade unlimited amounts.
Injective Exchange: a DEX for investors to trade coins with each other.
Internal governance: a system to manage and control the ecosystem and user community.
Besides, INJ token still has some other functions such as:
Payment of fees for transactions
Protocol Administration and Voting
Asset guarantee for derivatives
Build insurance groups for users
Maintain the ability to receive passive income
Some notable features of Injective Protocol
The Injective Protocol was built in 2018 and has become the first decentralized layer 2 exchange protocol capable of unleashing the full potential of decentralized derivatives and DeFi. The project is also a launch pad for decentralized cryptocurrency exchanges that are fully supported by derivatives such as CFDs, perpetual swaps, etc.
Not only that, the platform also establishes an environment compatible with EVM, DeFi applications and a separate department for transferring Ethereum standard tokens to the Injective Protocol. The Injective Order Book operates completely decentralized on a 0x basis. This allows users to transfer orders in the sub-chain with payments in the main chain.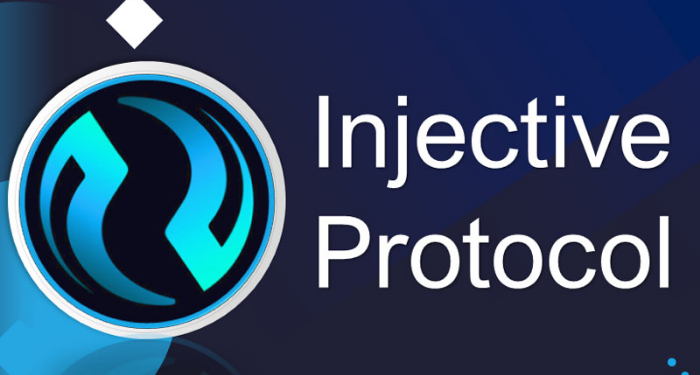 Here are a few key functions of the Injective Protocol:
Conscious Chain: The infrastructure to power the next generation of DeFi applications. This is where users can rest assured to exchange because of its complete decentralization including order book, order matching and a decentralized environment that coordinates transaction execution.
Injective Futures Protocol: A peer-to-peer futures protocol that supports indefinite decentralized swaps and contracts for difference (CFDs). From there, users will be allowed to create any custom derivatives markets as well as trade through the price channel.
Objective exchange: The infrastructure opens the door for users to exchange completely freely, removing unnecessary technical barriers to participating in transactions on an electronic exchange.
Internal governance: The Injective Protocol is governed by the community through the use of INJ tokens. Anyone can join the project and have weight in the voice to make good decisions for the protocol.
Roadmap
Updating...
Read full article: Click here