What is Everipedia (IQ)?
Everipedia is known as a knowledge and information sharing platform for the community powered by the EOS blockchain – where anyone can contribute and share what they know with other users. .
The project supports users to create informational pages on any topic as long as the content is fully referenced and neutral. Everipedia (IQ) coin is also considered an online encyclopedia with more than 6 million entries similar to the Wikipedia page, but only a project that uses blockchain technology to reward crypto users.
Those who share will submit the shared content to their database (Everipedia Network) and receive rewards in the form of IQ tokens. The main mission of the Everipedia project is to modernize, aggregate and stratify the management of the online encyclopedia system.
To accomplish that mission, the Everipedia team introduced a three-module operating mechanism with each module playing a different function, including a token module, a posting module and control module.
In addition, Everipedia has launched a decentralized market forecast called PredIQt where any investor can create a market for any future event.
For Everipedia, to propose amendments and vote for network governance decisions/actions, participants must deposit IQ tokens. In PredIQt, IQ tokens are used to pay at prediction markets, place bets to predict market outcomes, and cover all listing and trading fees throughout the system.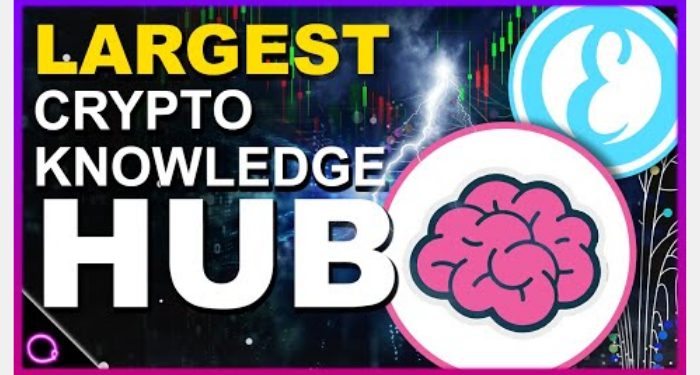 Highlights of Everipedia project
Everipedia – encyclopedia
As shared above, Everipedia aims to build an encyclopedia using blockchain technology that is both modern, accessible and unrestricted like Wikipedia.. Everipedia is similar to Wikipedia's peer to peer network, with the EOS blockchain network and the IQ token crypto token to incentivize editors to use the IQ token to create content.
The project's IQ token gives real monetary value. This encyclopedia was launched on the EOS blockchain on August 9, 2018.
PredIQt – predictable market
PredIQt is a predictable marketplace protocol that consists of three user classes:
Participants: They buy or exchange tokens to own a position in the prediction market. The IQ token will then be stored in the market's smart contracts to pay out the winners.
Decisive parties: They transmit information of market events by staking IQ tokens, and they also receive IQ tokens after dispute resolution.
Creators: They create new markets by paying the cost of creating markets with IQ tokens. This fee is used to prevent users from creating redundant, unnecessary, or unresolved markets. The number of IQ tokens to create a market will be burned. Creators receive only a small fee from the total token IQ of the market (reward proportional to market size).
Read full article: Click here