What is Kardiachain (KAI)?
Kardiachain is a unified, comprehensive ecosystem that allows developers to create Smart Contracts that operate on the Blockchain. The project provides a cost-optimized platform, overcomes network congestion, and creates interoperability between Smart Contracts on different chains in a safe and efficient manner.
Basically, Kardiachain acts as a Blockchain infrastructure. The platform offers a variety of solutions to create an interesting "playground" based on Dual-nodes technology.
With Kardiachain, developers can build cross-chain applications on the platform easily. Kardiachain is designed to be intuitive with simple operations. Therefore, this platform is very suitable for young developers who do not have many specialized skills in the industry.
Currently, the Kardiachain team is constantly working to create more optimal solutions, Kardiachain has a way to reach millions of users without paying too much fees. This is a huge plus of Kardiachain compared to its competitors.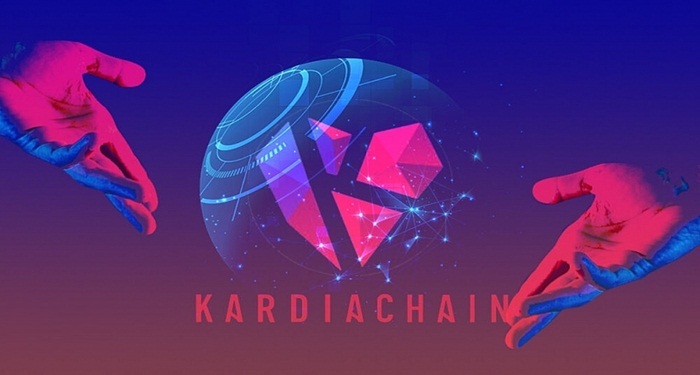 Highlights of KardiaChain
Scaling up
This is considered the most unique feature when it comes to Kardiachain. The platform is able to scale internally to externally. The platform uses DPoS mechanism to increase transaction processing speed many times, specifically 100,000 TPS (Transaction Per Second: transactions per second).
In addition, Kardiachain's ESWIM and CMNR technologies also help support "routing" and "load balancing" transactions, such as executing Smart Contracts. Whereby:
ESWIM (Elastic Sharding with Incentive Mechanism): This is a solution that approaches transaction-oriented algorithms. ESWIM role is to optimize costs, improve transaction processing speed by changing Block Reward structure, Block confirmation time, transaction confirmation cost structure, etc.
CMRN (Inter-chain Machine-Learning Network Router: a router oriented to direct transactions and requests): Kardiachain EcoKnow mechanism supports CMRN to increase efficiency and optimization.
Increase interactivity
Dual Node technology is one of the differentiating factors for Kardiachain. In essence, Dual Node is a Cross-chain technology, made up of 3 main components: Translator, Router and Aggregator.
The advantage of this technology is that it is possible to update Transactions from other Blockchains into Kardiachain without affecting both networks. With Dual Node, dApps can perform various functions on two Blockchains at the same time.
Optimize development
As shared, Kardiachain is a platform that does not require too much experience from devs. The structure of the platform is set up to optimize application development.
To support users to participate in cross-chain transactions, Kardiachain has used integrated CMNR technology and SON-based selection algorithm. Through that, the platform can find the most suitable Blockchain for users.
Meet all user needs
Kardiachain is designed to be relatively simple. Therefore, this platform is both suitable for experienced developers and meets the needs of novice developers.
For users, Kardiachain allows non-cryptocurrency users to access dApps across multiple Blockchains and Cross-chains. In addition, Kardiachain provides great support for partners to develop applications on mobile devices.
Not only that, the platform also applies Dual Node technology to create solutions that combine Public and Private Blockchain. This feature meets the needs of businesses well.
Roadmap
Read Full Article: Click Here