What is Keep Network (KEEP)?
Keep Network (KEEP) is known as a Blockchain project with a similar role to Protocol. The Keep Network project allows users and applications to store data privately.
Simply put, Keep Network is an intermediary bridge that bridges the gap between public Blockchains and private data in the latest way. At the same time, Keep Network also supports Smart Contracts that maximize the functionality and application of Blockchain technology without affecting their transparency and security.
The Keep Network project integrates the Random Beacon, randomly selecting the Signers to ensure a Signer cannot steal any information stored in the network. Signer is responsible for managing BTC deposits and conversions. At the same time, participants can stake KEEP coins to act as a Signer and exchange for service fees.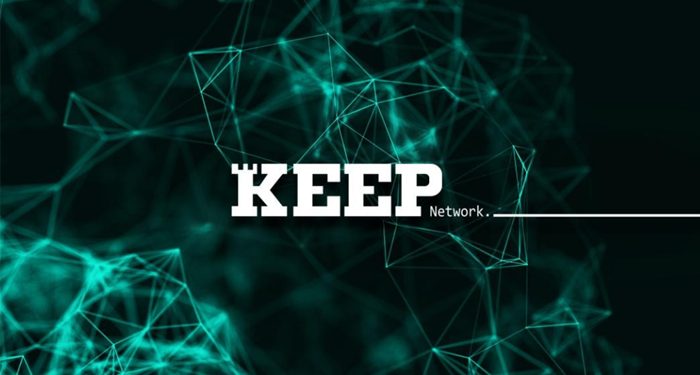 Highlights of Keep Network
Although it is a Blockchain Protocol, what makes Keep Network stand out from other projects is the technology to create products that deliver an optimal user experience.
Creating a bridge between Blockchain and personal data allows contracts to access private data that can still be exchanged, bought, sold and transferred on the public Blockchain.
In the Keep sMPC system, each individual has access to a small portion of the data. To obtain or share that data access, outputs (data access) will be reported and reconfirmed from "individual" (acting as nodes) to decode the information. believe that data.
That unique approach allows individuals and organizations to pass information from one side to the other on the Blockchain community without the need for complex hashing algorithms.
The Keep Network ("keep") personal data box operates off-chain, while the network engages with on-chain Smart Contracts. In this way, the data details in the Smart Contract still ensure privacy and transparency to empower an application that requires security.
Here are the cases where the above method has been applied and put into operation:
Decentralized Signing: ​Acting as a digital notary. Contracts can assert their identity off-chain without requiring a third-party confirmation of the Blockchain. Integration with PGP, SSH and TLS keep tools bridges personal data to the Blockchain.
Dead Man Switch: Allows disclosure and locking of personal information when necessary. With Keep you can trust your transactions as well as your investments.
Custodial Wallets: ​With Ethereum's Smart Contract can be used to create personal cryptocurrency wallets to send Bitcoin, LTC and Dash. In addition, T-ECDSA reduces the possibility of hacker attacks because the keys are stored on multiple nodes, some of which are stored offline.
Encrypted Blockchain Storage: Keep provides a bridge to private Blockchain storage that facilitates Smart Contracts and DAOs to store private files. You no longer have to worry about your private data, medical records, or personal credit reports being stolen.
Marketplace for Digital Goods: ​With this marketplace, you can easily and securely sell goods like ebooks, videos, MP3s and more by keeping your information private until payment is confirmed bright.
In the Keep Network ecosystem, "individual" (acting as nodes) are responsible for confirming and decrypting private data for fast and secure transmission.
Read Full Article: Click Here