What is Klever (KLV)?
Klever (KLV) is a blockchain ecosystem that provides a smart cryptocurrency experience for all who wish to participate and thrive in the decentralized economy. The platform allows users to access a multitude of crypto-specific products and services including wallets, currency swaps, web browsing, exchange channels, staking, pay,…
In particular, Klever wallet service has served more than 2 million users worldwide. This is a simple, flexible and secure P2P wallet that supports today's largest blockchains such as Bitcoin, Ethereum, TRON, etc. Besides, the application also provides more than 300 trading pairs in Klever Swap and online access. Next to the dApp on ETH and TRON in the Klever browser.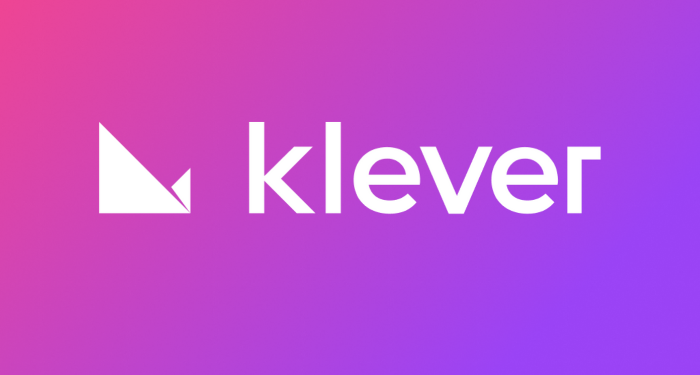 Featured products of Klever
Klever OS
There are many factors to evaluate a crypto wallet product. In which, the most important factors are security, safety and fast transaction execution. Aware of that, the Klever team launched the Klever OS product.
Klever OS is an operating system that allows all developers to run their applications on a secure wallet. This operating system supports cloud computing, servers, hardware, smartphones, mobile devices, and other peripherals.
Klever OS is researching and rebuilding the wallet system to bring users enhanced security to a whole new level. The Klever SDK automatically extends your app to organize and protect all assets.
Klever App
Klever App is the first product built on Klever OS. Here, users can access a multitude of useful products and services that other wallets do not have. You can sell and buy cryptocurrencies, play games and use DeFi solutions, book travel and shop online. All are seamlessly connected within the ecosystem with a high level of security.
Klever development team is constantly researching to provide the latest types of products and services to meet the increasing needs of users around the globe. Besides, the products that Klever aims to bring to Klever user-friendly experiences.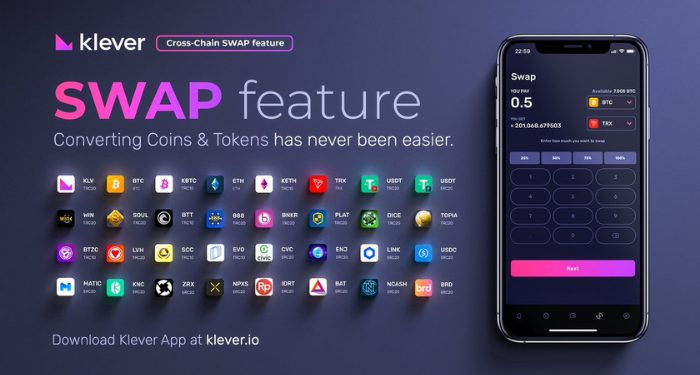 Klever Swap & Exchange
Swap is one of the key features of the Klever ecosystem. This feature allows users to directly exchange coins/tokens with each other or from one blockchain network to another with high security and fast transaction processing speed.
Swaps will be done entirely by bots. They provide exchange rate information by continuously searching for the best prices on top exchanges, then executing swaps with high accuracy, security and speed.
Klever Labs
The platform was created by Klever at the end of Q3 2020. Projects on Klever Labs will be crowdfunded via KLV tokens. Each funded project will go through the following process:
Projects will accept KLV tokens inside the app.
Users can participate using BTC, ETH, TRX, USDT and KLV coins/tokens to buy project tokens in each crowdfunding session.
Coins/tokens received from crowdfunding will be converted at market price to KLV and distributed to projects after the event ends.
Projects can award VIP members.
Roadmap
Read Full Article: Click Here