What is Keep3rV1 (KP3R)?
Keep3rV1 (KP3R) is known as a decentralized network on Ethereum that helps connect external DevOps with projects that need help completing different tasks. Simply put, Keep3rV1 is a decentralized platform that helps projects find "keepers" to do and maintain work.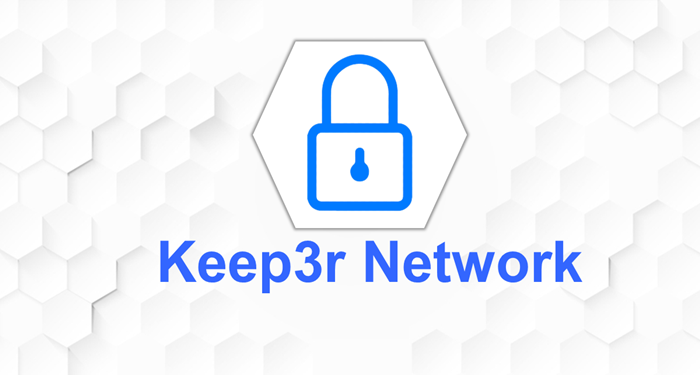 2 main components in Keep3rV1
Keepers
Keeper is a term for programmers, which can be individuals, organizations, or even bots. Keepers are used to referring to an outside person or group doing the work. Such as the implementation of Call Transaction functions, or more complex requests for string expansion.
Within the scope of the Keep3rV1 Network, the platform will not manage projects or jobs but allows Smart Contracts to register tasks for Keepers. Therefore, Keeper will register with Keep3rV1 Network to start accepting jobs. At that time, the system sends a perform job document describing the job to Keepers. In addition, each Keeper must set up funds, and infrastructure and create their own rules based on supposedly profitable trades.
Jobs
Jobs is a term used to refer to a Smart Contract that expects an external entity to act. The project expects the actions to be carried out in 'good faith and without bad results. For this reason, the companies/individuals implementing the projected register as a job and the selected person can execute their Contract. To get jobs listed on Keep3rV1 Network, you can do it in 2 ways:
Method 1: Register jobs through the Governance form, Keep3rV1 Network will vote to accept or not. If approved, the work will add to Keep3rV1's network.
Method 2: Apply for jobs by providing Liquidity for approved KP3R coin pairs. This creates a Pending Governance, Once approved, the jobs will be added to Keep3rV1.
What problem does Keep3rV1 solve?
One of the problems that arise on DeFi applications is that Smart Contracts need an external trigger to trigger encrypted transactions. Therefore, projects like Aave, Synthetix, Yearn have tried to optimize and solve these problems in a way that is unique to each platform.
Besides, Keep3rV1 also optimizes the maintenance costs that Blockchain projects face when using a large number of Smart Contracts to power complex systems. These projects often require external contributors to assist in completing the task. Therefore, Keep3rV1 is designed as a decentralized ecosystem to connect projects and Developers to work together more efficiently.
The project ensures that there are Keepers to activate Smart Contracts. Independent projects can contact Keepers in the Keep3rV1 Network to assign a task when a task needs to be done in their Smart Contract.
After completing the work, the Keepers will receive a payment of ETH coins. However, this payment process can also be completed using Keep3rV1's own coin, KP3R.
Roadmap
Updating...
Read full article: Click here