What is Mask Network (MASK)?
Mask Network is a decentralized network that functions as a bridge to connect Internet users from Web 2.0 to Web 3.0. It is a portal that allows encrypted messaging, using dApps such as crypto payments, decentralized finance, decentralized storage, e-commerce (digital goods/NFTs) or DAOs on existing social networks without migration. Thereby creating a decentralized Applet ecosystem (DApplet)
Mask Network's goal is to create a safe and convenient network for users to step into the new world of Web 3.0.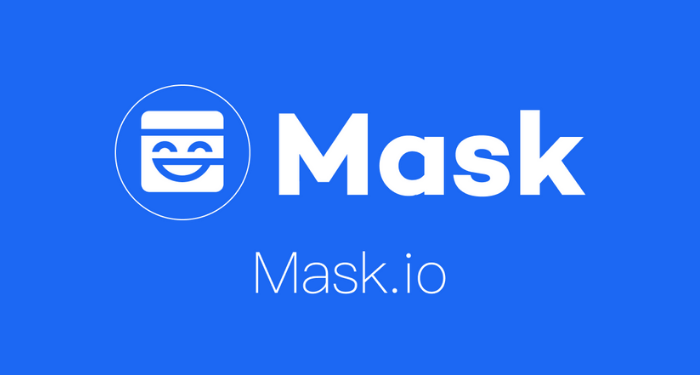 What problem does Mask Network solve?
There are many problems that Mask Network can solve for users. First, the network takes social media privacy to a whole new level. Today, social media is one of the leading means for people to stay in touch with friends and family. However, these platforms do not provide any protection for user privacy.
Mask Network has introduced a series of unique features. The aim of the project is to be a great option for anyone looking for anonymity and privacy around their social media posts. Advanced end-to-end encryption integration system in messaging application. Not even Mask Network can decrypt and read your post once the content is sent.
In addition, Mask Network is available in a mobile dApp and is very easy to use. The app is free to download and available on multiple platforms including Chrome, iOS & Android and Chromium based browsers like Brave. In this way, the platform has empowered new users to interact with decentralized applications in new ways.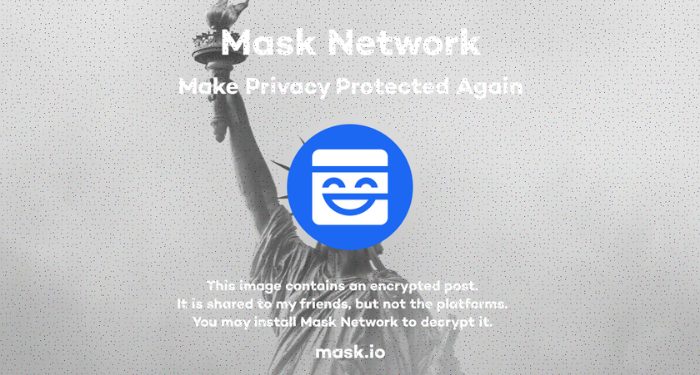 How does Mask Network work?
Using the Mask Network protocol is very simple. First, go to the Apple iOS or Google Play store and download the app for free. Since this dApp is lightweight, the download is quick. Once the app is on your device, you can start integrating it into your social networks.
The next step in this process is to create a personal profile. Once your profile is activated, you can link the Mask Network directly to your social network accounts. This process only takes a few seconds when you tick an approval number and enter your social network login information. At this point, you can start creating encrypted posts.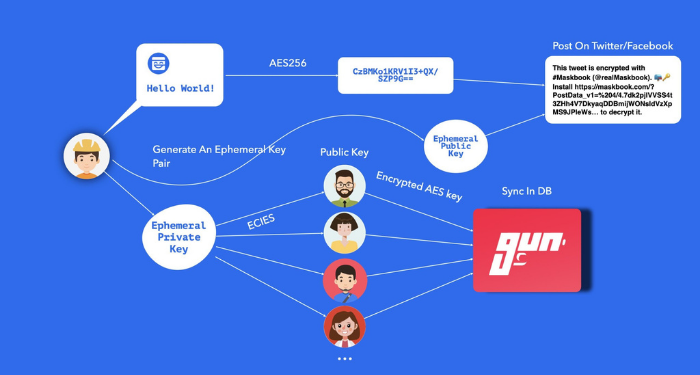 Main features of Mask Network
Send and receive crypto on social media
Sending and receiving crypto payments on social media channels was a goal for developers many years ago, but there have been numerous regulatory hurdles. In the past, regulators disagreed with crypto projects backed by social networks (typically Facebook's Libra Coin), so the project has also stalled. Mask Network has found a unique way to integrate its protocol into the large network without raising regulatory concerns.
Decentralized file sharing and storage
One of the other key features of Mask Network is a decentralized file sharing and storage service. The field continues to expand for a variety of reasons. First, these networks offer much better security than traditional cloud sharing platforms. The integration of enterprise-grade encryption provides users with an additional layer of protection against data breaches.
Decentralized file storage systems take your data, encrypt it, and then store it on various nodes. Nodes also cannot view the information that they are only supposed to store by means of encryption.
ITO (Initial Twitter Offering)
Mask Network seeks to give startups the ability to launch tokens on Twitter.For startups, the idea of ​​getting social media reach and the ability to get investments from all interested parties is a big upgrade over ICOs and IPOs. In addition, it is also much cheaper to hold an ITO compared to an ICO because there is no need for a centralized exchange to pay for listings. In addition, projects can also access instant liquidity using this method.
Marketplace and NFT Avatar
Mask Network is launching a campaign to create NFT Avatar application on the Mask Extension platform. After downloading the Mask Extension to your device, you can create Avatars as NFTs. Over time, these NFTs may be offered for sale on the Mask Network Marketplace. The NFTs will bring high value and become the exclusive brand of the users, you can use them to trade to earn more profit on the Mask Network platform.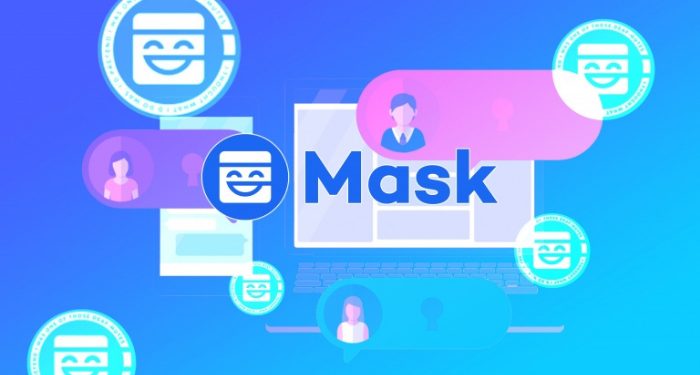 Roadmap
Updating...
Read full article: Click here