What is Medibloc (MED)?
Medibloc is a blockchain-powered data management platform focused on healthcare. The platform enables tracking and recording of everything that happens in a medical environment, such as doctor visits.
By amassing all of a patient's medical history information in a single, concise format, Medibloc makes patient care faster, more reliable.
Founded by Allen Wookyun Kho and Eunsol Lee in 2017, Medibloc is facilitating a decentralized healthcare ecosystem as well as benefiting all stakeholders, including: patients , healthcare providers, and medical researchers.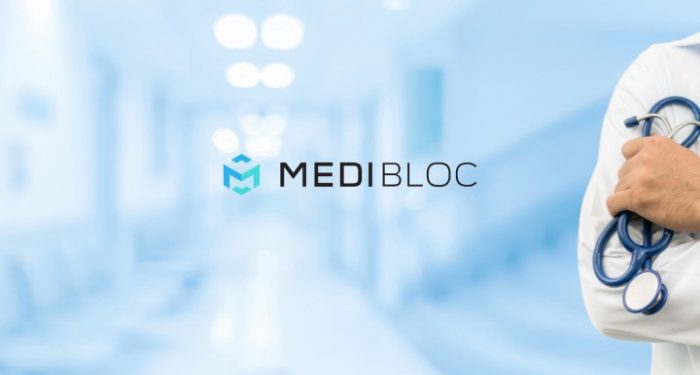 What problem does Medibloc solve?
In the medical field, patient data is often stored dispersedly across a number of healthcare providers and organizations across countries. As a patient, every new doctor you meet at a new hospital across the country and abroad has a piece of your medical history. Healthcare devices and gadgets that analyze and acquire data also keep part of your medical data in their storage system.
The distribution of garbage across different platforms and locations makes it difficult for healthcare providers to obtain a person's complete medical record for the most accurate diagnosis or provide The most effective course of treatment depends on the individual case.
Aware of that, Medibloc offers a data integration system capable of capturing every bit of medical information about a patient with real-time updates into the system. The platform will ensure that the system can be accessed at any time to view the complete medical history of the patient.
Medibloc's structure
Medibloc is a decentralized application (dApp) built on top of the Ethereum Virtual Machine (EVM). 3 layers create the overall structure of the platform: Core, Service and Application. In it, information is kept related to personal information, medical data and MED account balances (users, providers, researchers).
MediBloc Core: Due to limited blockchain storage, the Core layer provides additional capacity to avoid healthcare data loss.
Medibloc Service: This layer uses Smart Contract technology to connect with Layer Core and Layer Application for the purpose of allowing data import/export.
Medibloc Application: This layer allows people to use different applications (e.g. mobile apps) to access and manage information.
The platform uses the Medi Point (MP) system – a points-based system to measure user engagement. To achieve high MP, you can buy with MED tokens or contribute to the data network. After collecting MP and waiting three months, you can convert your MP into MED. Unlike the MED token, MP is used during the verification process and will not leave the platform.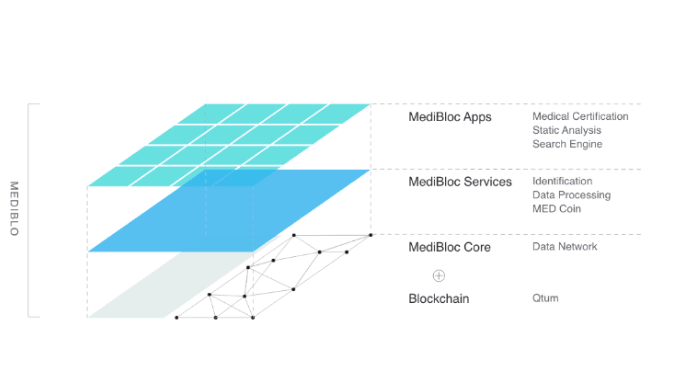 Roadmap
In 2021, the Medibloc project has implemented the following plans:
Q1:
Medibloc, KT, Bill and Melinda Gates Foundation collaborate to launch SHINE app
Contracted with Yongin Severance Hospital to streamline the Insurance Claims process
Introducing the MarkIt project – a joint study of MediBloc and Massachusetts General Hospital
Q2:
Contract with KB Insurance to streamline the Insurance Claims process
Contracted with Seoul Medical Center to streamline the Insurance Claims process
Launch of blockchain-based DID service