What is Metis?
Metis is a Layer 2 Rollup scaling solution on Ethereum with features such as ease of use, great scalability, low cost, security, and owns a lot of functions to support dapps migrating from the world Web 2.0 system to the Web 3.0 technology revolution.
Metis is an extensible solution that supports many utilities such as Yield Farming, trading on DEX, empowering GIG Economy - an economy based on short-term contracts (eg running grabs, jobs. seasonality, freelancers, etc) by providing low cost retail payment services.
Metis integrates the Decentralized Autonomous Company - DAC (similar to DAO) model inside their layer 2 infrastructure.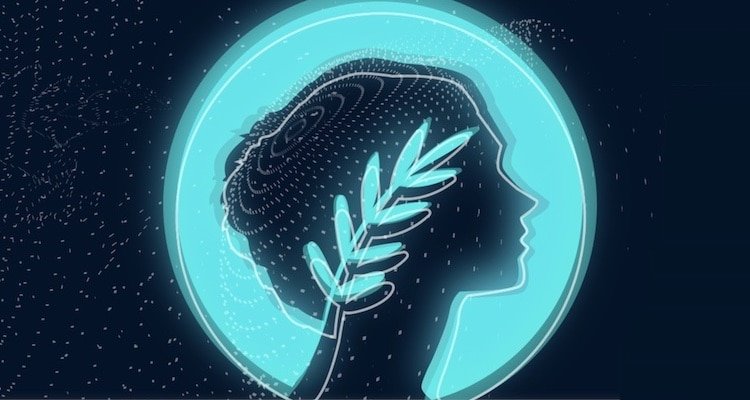 Metis products and models will be as follows:
System framework: Metis is built on Layer 1 to simplify blockchain usage.
Metis Virtual Machine: A hardfork of the Optimistic Virtual Machine and used for the purpose of managing partnerships.
Comco Framework: Complex collaborative models and programs for the governance of decentralized enterprises including: On-chain toolkit, proof of dispute resolution and proof of division profit sharing.
Optimistic Governance: Governance with a "no governance" model and aim to resolve disagreements.
The social contract - Reputation Power (RP): These will be social contracts based on the strength of the reputation and credibility of businesses. It will be built by staking and tracking partnerships.
The core elements of Metis will include 6 points as follows: Simplicity - Speed ​​- Storage - Extensibility - Security - Economy.
Features of METIS Knife
MetisDAO owns an extremely wide system of usecases. And in the near future, MetisDAO aims to develop the project so that everyone everywhere can access the decentralized financial system.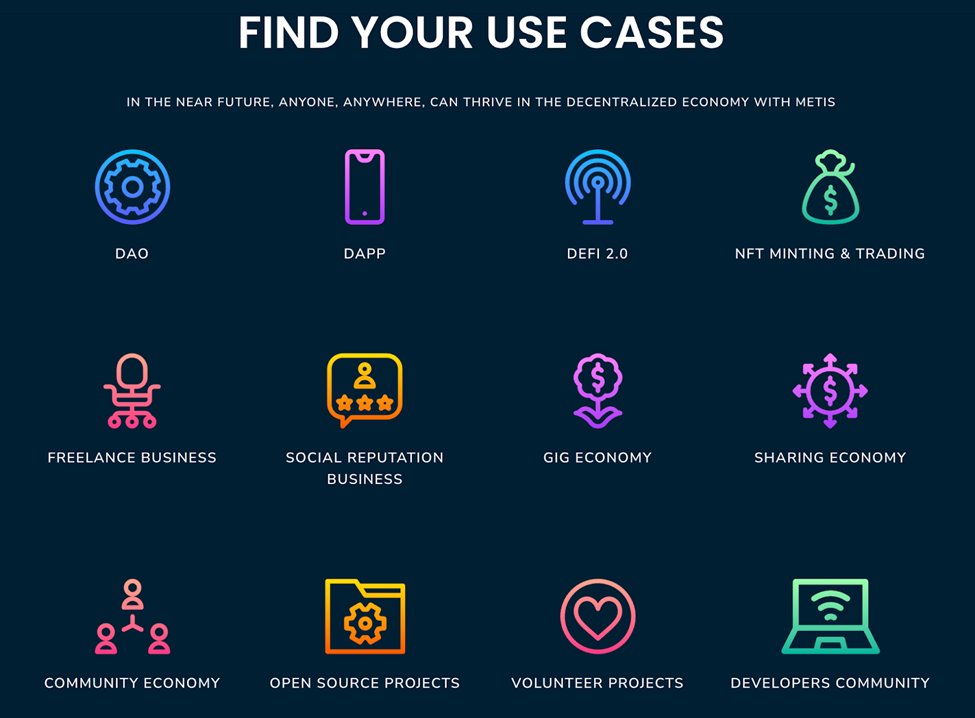 Highlights of Metis
Advanced technique
MetisDAO will promote support for multiple virtual machines, corresponding to different operating systems, in order to expand and upgrade decentralized applications. On the other hand, this project also integrates the mining incentive mechanism of Rangers to help speed up the transaction. This will make the withdrawal time from layer 1 to layer to be minimized and almost instantaneous.
And yet, MetisDAO can also support all the protocols on Ethereum and migrate it to MetisDAO easily. From there, the empowerment of the dApp community to issue its own tokens on the protocol will be implemented.
Organizational solutions
MetisDAO believes that decentralized businesses can deploy building on the idea of ​​​​the architecture of DAO. Thereby, this structure serves as a basic foundation for running dApps and providing voting mechanism for community members.
Intuitive UI
One of the biggest hurdles most DeFi protocols face is the user interface and technical implementation. These problems have made everything inaccessible and undercut its wide applicability. Based on this, MetisDAO has created a platform that can scale to meet the needs of users (especially businesses). Thereby, developers can form a decentralized company on the blockchain, launch their dApps, and manage business operations through the DAC (Decentralized Autonomous Company) structure. concentrate).
Roadmap
Q1/2022: Verifiers will conduct real-time verification, thus shortening the completion time for transactions.
Q2/2022: Metis Sequencer Pool will be open to the community to participate. All verifiers will be automatically added to the Sequencer Pools. A challenge and voting mechanism will be implemented to select who can be the next sequencer, ensuring that the Sequencers slots effectively rotate.
Q3/2022: The project will release cloud code implementations for both primary and peer nodes, allowing anyone to run a Metis node with high security and efficiency. One of the factors that need to be developed for the Metis ecosystem.