What is Maple (MPL)?
Maple (MPL) is known as a decentralized Borrowing protocol, targeting the customer segment that is crypto-related organizations and individuals who need to borrow capital such as crypto investment funds, market makers. , exchanges, crypto mining companies, etc.
Maple Protocol designs a P2P architecture with Liquidity Pools-funded loans, allowing investors to access a diverse pool of high-performing, institutionalized loans.
In addition, Maple Finance is also considered a decentralized corporate credit market. The financial resources that Maple provides to borrowers are always transparent.
Maple's main goal is to provide Under-collateralized loans to businesses that are completely decentralized. The idea of ​​the project originates from the fact that organizations and investment funds (such as Alameda Research, Coinbase, Multicoin Capital, etc.) have a need to use capital in the process of investing in the project. Therefore, Maple is built as a protocol that allows funds to borrow under collateral from Liquidity Pools.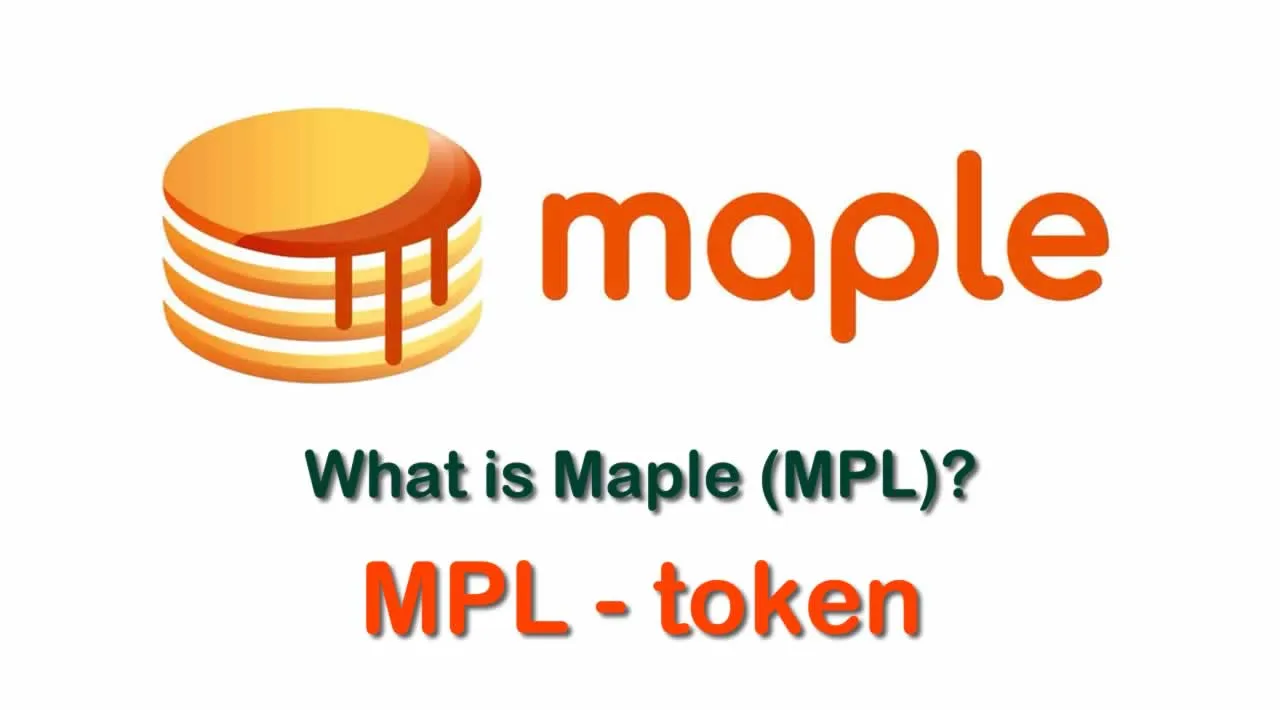 Which objects participate in Maple?
Liquidity Providers
Those who provide liquidity to the Pool to earn additional fixed profits based on the borrower's terms. At the same time, they also receive the corresponding MPL coin mining reward.
Pool Delegators
These are trusted asset managers who help launch and manage the loan pool on Maple. They will be responsible for operating the Liquidity Pool.
Borrowers
Borrowers are organizations seeking working capital. Borrowers are investment funds, exchanges, centralized lenders, cryptocurrency miners, etc.
Stakers
Stakers are the people who provide insurance for the Pool by placing tokens in public lock-in contracts. These tokens will be liquidated by default. Joint stock companies receive 1% interest from the group of borrowers.
How does Maple work?
Liquidity Providers (LPs) deposit funds into the Liquidity Pool to fund loans and earn profits. In return, they receive an LP token representing their market share in the pool.
Pool Delegate is responsible for managing each pool. They execute and agree terms with the Borrower through smart contract technology. Pool Delegates are required to stake MPL tokens in their Pool to offset default errors, aligning their offers with Liquidity Providers.
Borrowers request funds from the platform by creating a Loan Vault (holding collateral and receiving funding) and entering the requested loan terms. Once these terms are agreed with the Pool Delegate, the Borrower can withdraw the requested funds for a fixed term, at a fixed rate and at a fixed collateral level.
Maple Token (MPL) holders will participate in the protocol in the following ways:
Savvy MPL holders can earn extra profits by staking into liquidity pools. Staking provides a provision that covers defaults in return for a portion of ongoing fees
As Maple moves towards full decentralization, MPL token holders will be able to submit proposals and vote on changes such as adding Team Delegates, adjusting fees and staking parameters, and voting on distribution. additional establishment fees accrue to Maple's coffers.
Roadmap
Read Full Article: Click Here