What are Neutrinos?
Neutrino is an algorithmically competitive price stablecoin that allows the creation of stablecoins pegged to real-world cryptocurrencies or assets. This protocol is represented by a set of Smart Contracts, they are written in the Ride programming language and implemented for the Waves blockchain.
The Neutrino system works with 3 main tokens: WAVES, USDN and NSBT. In there:
WAVES is the core token of the Waves network, used to pay transaction fees. This token also acts as collateral for USDN – Neutrinos stablecoin.
USDN is a stablecoin pegged to the USD. This stablecoin acts as collateral for other Neutrino stable assets.
NSBT is a refinancing and governance token of the Neutrino protocol. This token is used to ensure the stability of USDN collateral reserves.
Neutrino stablecoins are digital assets that act as their real-world counterparts. For example, EURN is pegged to the Euro in a 1-1 ratio. All Neutrino assets use the underlying consensus algorithm of the Waves blockchain to enable staking, stimulating users to own the asset.
In addition, decentralized foreign exchange (DeFo) is also an extension built on top of the Neutrino protocol that allows instant swaps between stable priced assets pegged to currencies, indices or commodities. popularization. The DeFo interface is implemented by Waves Exchange.
Besides the Waves blockchain, USDN and NSBT tokens are also available in the Ethereum and Binance Smart Contract ecosystem.
Components of the Neutrino protocol
Essentially, there are five in-chain and off-chain components that coexist and interact with each other in a Neutrino system. They are linked together by Smart Contracts.
User
Anyone with a Waves account (usually managed through the Waves Keeper and Waves Signer extensions) can join the Neutrino protocol.
Price Oracles
Price Oracles are a set of predefined accounts capable of providing market price data from different sources to the blockchain.
Pacemaker Oracles
Pacemaker Oracles are any Waves accounts (usually bots) that trigger trades and handle complex calculations.
Waves full Node
This is a Waves Node in a peer-to-peer blockchain network that operates on the Leased Proof of Stake algorithm. This node has the function of accumulating and distributing block rewards for the Neutrino dApp. Note: You can find a list of Nodes at dev.pywaves.org.
Emergency oracle
This is an account chosen by the community and enjoys special privileges to suspend the operation of the protocol in the event of a malicious attack against the Smart Contract infrastructure.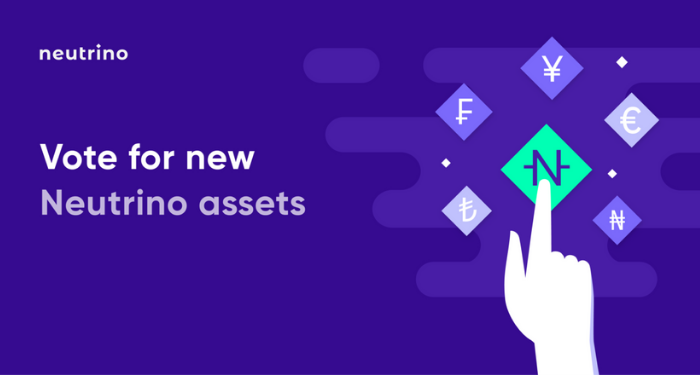 Roadmap
Updating...
Read Full Article: Click Here