What is Ocean Protocol (OCEAN)?
Ocean Protocol (OCEAN) is known as a decentralized data exchange platform, used to unlock data for AI. Through Blockchain technology, Ocean Protocol can connect data distributors and users with each other.
In the Ocean Protocol marketplace, data sets and services are tokenized into ERC20 assets, which exist on the Ethereum blockchain. As a result, data providers can sell data access rights to interested parties in the Ocean Protocol marketplace.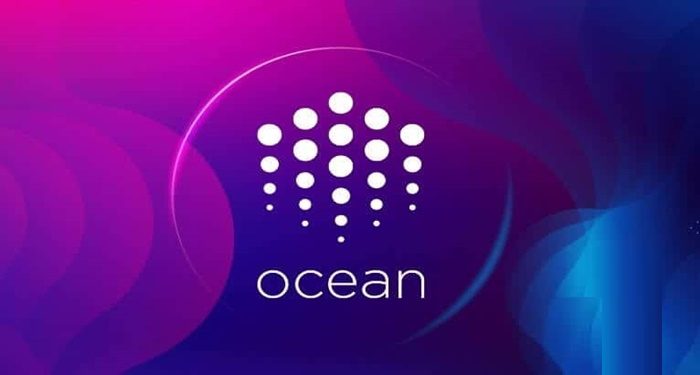 Through Blockchain technology, Ocean helps connect data providers with consumers while ensuring traceability, transparency and safety of data. Owners can provide value with control over the data without being locked in any environment.
Ocean Protocol is committed to kick-starting a new data economy by applying decentralized Blockchain technology, a data sharing framework, an ecosystem for data with other related services.
Highlights of Ocean Protocol
Reputable data sharing platform
Ocean Protocol is a large platform, applying decentralized technology with a clear regulatory framework. This ecosystem allows for the integration of a variety of data and related services. Any user has the right to participate in data sharing on Ocean Protocol. In particular, users can completely maintain control, clear traceability and ensure the privacy of the data source they own. At the same time, they can access more markets and services with Ocean Protocol.
Service diversification
Ocean Protocol optimizes a variety of features for users, including: sharing, storing, computing data as well as developing algorithms in the ecosystem.
Marketplace
Any Data Marketplace has the right to connect to Ocean Protocol. As a result, the project can scale up and connect strongly between data providers and users. At the same time, Ocean Protocol also gives users the right to manage and control each data file. This helps to prevent lock-in in any trading market.
Global data unlock
It can be seen that the operation of life increasingly depends on data parameters. The advent of AI technology has solved this well. However, some organizations possess vast troves of data that make AI controllable, a danger to the newly open socio-economy.
What problems does Ocean Protocol solve?
The Ocean Protocol development team believes that the data in the world is growing exponentially, but it is not being used effectively.
At the same time, the data source is not evenly distributed. Most companies and businesses own a huge amount of data but have difficulty in data mining. Meanwhile, others lack data sources, especially in the field of AI. Thus, Ocean Protocol was born and offers the ultimate solution when it comes to providing and sharing data and services while maintaining control and transparency.
Ocean Protocol's solution
With limitations in data source allocation, Ocean Protocol has built an ecosystem with 5 main components including: Data Providers, Data Customers, Community, Marketplace and Developers to overcome the above limitations. However, the essence of Ocean Protocol only stops at 3 main components.
Data Providers: Any organization or individual with unoptimized data can sell it to the market and recoup value.
Data Customers: These are people who are in need of data for AI analysis and training.
Marketplace: This is where Data Customers and Data Providers see each other's needs and can exchange, buy and sell data....

Roadmap
For detailed Ocean Protocol roadmap information, please visit this link.
Read full article: Click here