What is PlayDapp (PLA)?
PlayDapp (PLA) is a blockchain game platform developed on the Ethereum and Polygon networks. This project was born with the desire to encourage non-cryptocurrency investors to participate in blockchain games through its service.
To do that, PlayDapp provides a PG solution that allows users to get into the game instantly without having to own cryptocurrency.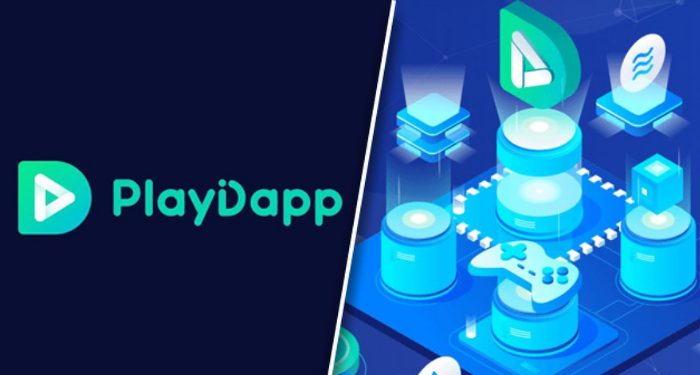 When was the PlayDapp project born?
On March 7, 2019, PlayDapp first project, CryptoDozer, was officially launched. After CryptoDozer appeared, the number of PlayDapp participants increased rapidly and continuously topped the rankings of games on the Ethereum platform.
PlayDapp's next game is DozerBird, built with CryptoDozer Assets to create a unique connection between games. This was followed by the appearance of Dozer Treasures and Along with the Gods. In the future, this platform will also add a series of other interesting and interesting games.
With the desire to build an impressive blockchain game ecosystem, PlayDapp has specifically planned to expand its game portfolio through leveraging partnerships with traditional game developers.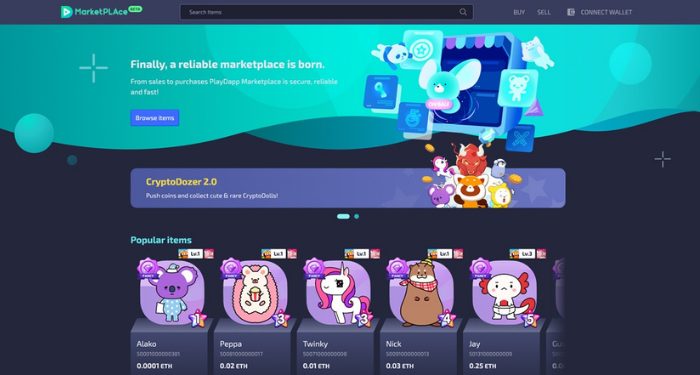 How does PlayDapp work?
PlayDapp will provide decentralized game applications and various blockchain networks allowing users to play directly on the service platform.
Games on PlayDapp are all in the Play to Earn genre – this is a growing phenomenon and has attracted a lot of attention in recent times. This mechanic will give players more freedom to build an in-game economy and get rewarded for asset transactions.
In addition, PlayDapp also integrates a marketplace (C2C) - where users can participate in buying and selling NFTs of different blockchain games.
The purpose of this platform is to make digital assets more valuable, common in the community and accessible to anyone. PlayDapp uses PLA tokens as an incentive for game developers, as well as a means of in-game transaction.
Components of the PlayDapp platform
C2C Market
This is a place where platform users can purchase in-game assets and trade NFTs with each other.
PlayDapp SDK
Includes blockchain game management tools provided for game developers looking to build blockchain infrastructure. Any game can be converted into a dApp via the SDK.
NFT
When a user joins a game in the PlayDapp platform, the NFT is used as a reward for that game and also as a basis for building new games.
Roadmap
Updating...
Read Full Article: Click here