What is Propy (PRO)?
Propy is a decentralized marketplace platform that enables users to transact international real estate online. The operating platform is based on Blockchain technology. As a result, transactions made on Propy are time-consistent, reducing fraud and downtime.
Propy provides a synchronous, unique and secure platform on the Ethereum Blockchain. The appearance of the platform makes it easier for agents and land buyers to connect and interact with each other. Up to now, Propy has been operating in the online real estate market as a legitimate platform for about 5 years.
Propy core mission is to optimize real estate transactions, creating a safe and convenient real estate exchange environment. The platform helps users to handle the land easily and still ensures peace of mind for customers. Propy Smart Contracts bring transparency and clarity to transactions.
Propy main customers are retail investors or real estate agents. Currently, Propy has registered the first government-approved ownership of the Blockchain. The platform has successfully supported thousands of purchases of houses and land.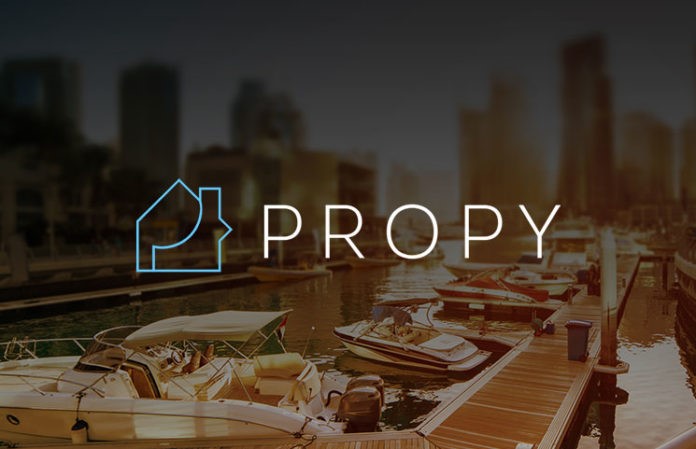 Propy Issues to Solve
Real estate is one of the most profitable investment channels available today. In fact, the housing market accounts for more than half of the value of all other assets. The biggest difference between real estate and other asset classes is liquidity.
However, unlike stocks or government bonds, real estate is not as regulated and highly efficient as other markets. Besides, the transaction time is quite slow, the development mechanism is also less efficient.
This situation has made capital "stuck" in illiquid investments. In particular, these investments are often concentrated in certain geographical areas, making domestic investment opportunities limited.
Currently, many investors with excess liquidity have opened up many foreign real estate investment opportunities. However, this approach still faces many worrying limitations.
The core problem is that international standards or available platforms specifically for the transfer and storage of real estate data are very limited. Countries all use registries and establish their own rules for the registration and transfer of property deed.
Not only that, the property inheritance registration system to handle real estate transfer activities in the country is also not fully equipped. This makes the handling of international property rights transfers less efficient.
Finally, real estate proceedings in some jurisdictions are highly susceptible to fraud or forgery. Currently, there is still no reputable tool to help real estate investors safely research, pay and record international property ownership online.
How Propy Solves Problems
Propy provides a unified and efficient asset transfer platform and repository for the global real estate industry. As a result, the platform has overcome the limitations faced by the international real estate sector.
First, Propy proceeded to reflect on official land registration records, such as real estate transfers. The project development team then presents its vision to the organization or jurisdiction. Finally, the Propy registry was also approved to become the official ledger of records.
Propy registry has now legally constituted the transfer of the property and registered the transfer. In addition, Propy used a dedicated registration system and Smart Contracts platform to overcome delays and limitations on the traditional inheritance registration system.
Not only focusing on improving the security of transactions, Propy also enhances its experience. The platform has integrated the most advanced technologies, such as: Cloud Computing, mobile technology, Blockchain, etc. These features help investors, registrars and real estate agents to connect with each other. quickly and efficiently.
Roadmap
Updating...
Read Full Article: Click Here