What is PUNDIX?
PUNDIX coin is the main coin of the Pundi X project, a blockchain-based solution for integrating cryptocurrencies with point-of-sale (POS) terminals.
Pundi X (PUNDIX) aims to make cryptocurrency more accessible and more applicable in life, thanks to its products:
XPASS (digital currency-backed debit card)
XPOS (a point of sale device that allows buying/selling of digital currency)
XWallet (a blockchain wallet that supports online and offline transactions)
In the Pundi X ecosystem, PUNDIX coins are used to promote transactions. PUNDIX coin was born and replaced NPXS coin.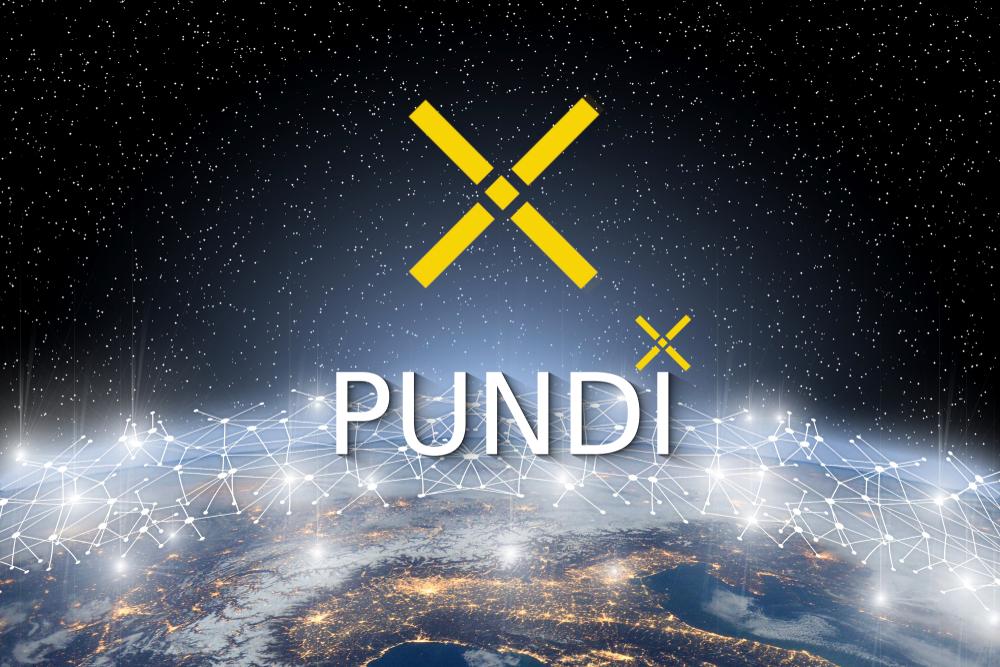 What is the special feature of Pundi X – PUNDIX coin?
Pundi X is a decentralized project that aims to simplify spending cryptocurrency, to the point where you can use it like a credit card. They distribute Ethereum-based point-of-sale smart devices to hundreds of retailers. After that, retailers will be able to accept crypto payments with PUNDIX tokens. => As a result, users will have to purchase goods and services with digital currency. In particular, this system has lower transaction fees for retailers.
Pundi X is an ecosystem of hardware and software products that facilitate blockchain-based payments in retail stores.
Pundi XPOS
XPOS is a POS machine released by Pundi X and 100% of Pundi's revenue comes from here. The XPOS machine has supported many popular Crypto currency pairs such as BTC, ETH, BNB etc.
Especially, users of Visa, MasterCard, Apple Pay, Samsung Pay, American Express, E2Pay, Alipay, Go Pay, and WeChat to buy Crypto through XPOS machine.
XPASS Card
Instead of using other cards like Visa, Mastercard to pay via XPOS machine, Pundi X wants to strengthen its position through XPASS Card. When using XPASS card to pay, users will receive a discount code depending on the store.
Pundi Wallet X
In the era where Mobile is on the throne, developing an app on the phone is a must-have step. Pundi X has also released X Wallet so that users can store and pay through the app easily. The wallet is designed to support a number of different cryptocurrencies, as well as fiat currencies.
f(x) Blockchain
f(x) Blockchain will be the new project that Pundi X Labs develops. Maybe in the future PUNDIX will be run on the Blockchain of f(x). XPhone is the first product to apply Blockchain technology of f(x). The f(x) ecosystem consists of 5 elements:
Function X FXTP (Web protocol): Decentralized transport protocol (P2P).
Functions X Docker: An open source platform for developers to build, ship, and run dApps.
X IPFS function: Storage.
Function X Public Blockchain: Secure, high-performance public blockchain.
Function X OS: A blockchain-powered operating system, modified by Android, allowing users to seamlessly switch between f(x) Blockchain and Android modes.
XPhone
Operates on a new communication protocol enabling a decentralized ecosystem that supports telephony, text and data transfers allowing users to have full control over the data shared on their smartphones .
In particular, this protocol will transmit data and process SMS with Function X blockchain technology.
Roadmap
Q3 2022
Open de-XPOS public testing
Support more tokens for onchain transactions
Grow $PURSE award redemption partners
Develop XPOS module for mobile phone users
Q4 2022
Establish loyalty point tokenization task force for banks
Launch De-XPASS card with a leading chipset manufacturer
Test XPOS module for mobile phone users
Read Full Article: Click here