What is Radicle (RAD)?
Radicle (RAD) is known as a decentralized platform that helps developers collaborate, work and raise funds without depending on any 3rd party. Transactional content is uncensored and unified on one application, built using open protocols.
At Radicle, developers can freely collaborate, come up with ideas, raise funds or create communities, etc., without having to depend on a centralized intermediary platform or application. However, Radicle users still enjoy the same benefits and features as centralized platforms.
In other words, Radicle is a decentralized version of Github – an application that developers use to develop projects and publish the open source code of the protocol. Usually, when developing on Github, the company providing this service can access the entire work of the user without your permission. But with Radicle, no intermediary has the right to access and use the products and work results created by you.
Reportedly, the P2P network is complemented by an Ethereum Smart Contract system, allowing users to participate in global collaboration. At the same time, decentralized organizations and protocols help users maintain their source code work. With Ethereum, Radicle is harnessing the power of the platform and DeFi to allow developers to own their collaboration infrastructure.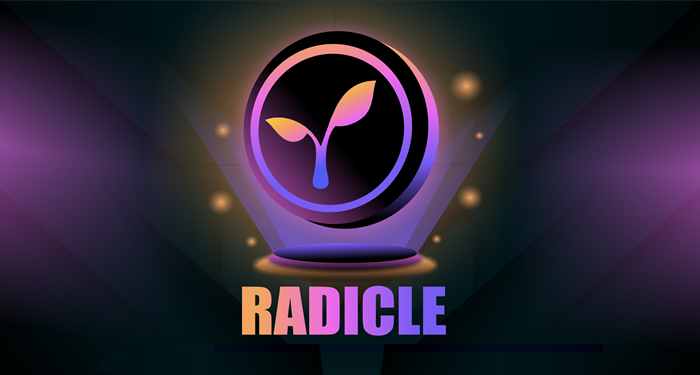 What are the code collaboration platform issues?
Most of the code collaboration networks are owned by corporations. That network would have to operate under legal constraints. As the property of the corporation, they reserve the right to determine the terms, rights and obligations of users. This means that this code collaboration network is still centralized, not distributed and subject to censorship from 3rd parties.
This is the reason why the network's dependence on the "giants" has come to the distribution and licensing of unstable and unstable source code. In addition, this dependence goes against the values ​​and purposes of the network, inhibiting the long-term development of the entire open source ecosystem.
With the above limitations, Radicle was created as an alternative, eliminating intermediaries and building a strong peer-to-peer P2P ecosystem. Radicle's vision and mission is to transition from a centralized to a fully secure decentralized network, without the censorship of any middlemen.
How Radicle Works ?
The Radicle Network is inspired by the pre-existing P2P protocol built on top of Git, called Radicle Link.
Basically, Radicle Link uses a P2P data sharing mechanism using a protocol to copy and share data for authorized people to extend Git's intelligent protocol. That is, network participants share and propagate to authorized users. As a result, the transfer of information and data becomes easier in the P2P decentralized data network.
All data on Radicle is stored locally by network members. Developers can share and collaborate on Git repositories without having to depend on any other middlemen.
In addition, Radicle develops a desktop application called Upstream. With Upstream, you can create your identity, store your code, and collaborate with many others in the Radicle ecosystem.
Highlights of Radicle
Decentralization
In the Radicle ecosystem, users have full rights to perform activities such as launching, copying, distributing, researching, analyzing, and so on the software they want. Besides, users can freely collaborate with many other users or share data anytime, anywhere. All activities on Radicle are transparently checked.
Friendly
Radicle's interface is designed to be intuitive, easy to use for all users, Even new developers can access Radicle effectively. At the same time, Radicle always ensures to fully meet the basic functions of a must-have collaboration platform.
Pioneer of offline software
An outstanding feature of Radicle is that there is no need to connect to the Internet, DSN or online portals. Radicle can work offline independently based on the established mechanism on the network without fear of any interruption. Therefore, Radicle's operation is always in a ready state.
Good security
As a completely decentralized network, without 3rd party interference, Radicle limits the problems of information security when used. All activities and operations on the system are verified by security measures such as Private Key, signature, etc.
Roadmap
Early 2022: Global trademark registration, organization management, integration of cryptocurrency storage wallets with Ethereum.
Mid-2022: Strengthening collaborators on coding, fixing core reports, reviewing and discussing saved code.
End of 2022: Empowering to build, manage and develop DeFi, NFT, tokens.
Read full article: Click here