What is SKALE (SKL)?
SKALE (SKL) is known as an open source Blockchain Protocol with the aim of establishing high-performance sidechains to launch Smart Contracts quickly and easily. Unlike Layer 1 and Layer 2 networks, the SKALE architecture is built to support an ever-expanding set of blockchains for dApps. The main network that SKALE uses is Ethereum with the function of managing and coordinating the activities of important platforms. From there, SKALE enhances the overall transparency and security of the network.
Simply put, SKALE launches the dApp on a rapidly scalable blockchain. Then, SKALE is made available exclusively for the dApp and the user's ecosystem. Participants do not have to worry about gas fees nor connections to the Ethereum Mainnet. At the same time, access to the decentralized storage platform, website server, and messaging are all on the same chain.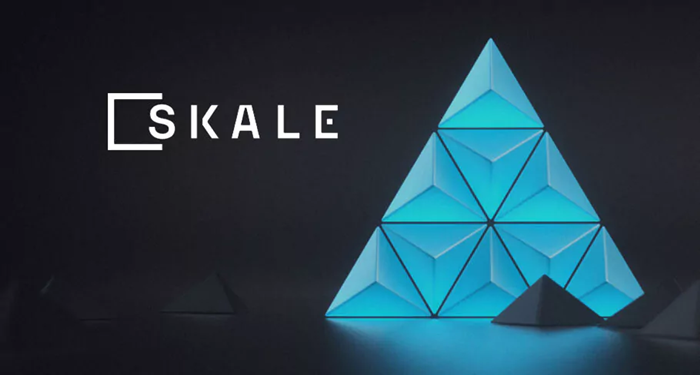 What problem does SKALE Network solve?
SKALE Network is a project born not to replace Ethereum, but to solve the limitations of this platform's scalability. The protocol leverages Ethereum in the process of building Smart Contracts.
Through compatibility with Ethereum, developers can easily build and migrate Smart Contracts from the Ethereum network to SKALE. At the same time, the construction fee on SKALE is also optimized to be cheaper while still taking advantage of the features provided from Ethereum.
Structure of SKALE
SKALE's ecosystem is made up of 2 main parts: SKALE Nodes and SKALE Manager.
SKALE Nodes
SKALE Nodes have the role of deleting, creating new Virtualized Subnodes, coordinating Node interactions with SKALE Manager. The structure of SKALE Nodes consists of many Virtualized Subnodes (Node computing power) that integrate Node Cores.
Virtualized Subnodes will work with many different Elastic sidechains and are arranged randomly. Elastic sidechains are EVM compatible, allowing users to deploy Smart Contracts easily and ensure security. From there, users participating in SKALE can freely choose Elastic sidechain configurations.
SKALE Manager
SKALE Manager is located in the Ethereum network. The task of SKALE Manager is to manage the work related to Smart Contract.
Roadmap
Skale Chains
Expanding SKALE Chain funding for the community: allowing all users to participate in funding the SKALE network through SKL coin.
Greater decentralization of SKALE for dApps and communities.
Developer SKALE Chain Onboarding: Developers deploy their own SKALE Chain and IMA as easily and quickly as possible.
Chainlink Integration: dApp developers can use Chainlink's strange features for SKALE Chains.
Tailored interface for dApp developers: Allows dApp developers to configure and monitor SKALE Chain using Web 3.0 tools.
Interchain Messaging Agent
IMA Javascript Wrapper: SKALE support grows rapidly with the Ethereum-SKALE Bridge of Interchain Messaging Agent (IMA).
IMA User Interface
Validators & Delegators
Partial un-delegation: User can authorize partial deceleration selection, allowing the remainder to auto-renew the stake.
Batched Group Delegations: Instead of individual delegators, SKALE aggregates all these requests into a Smart Contract. This reduces delegation, reduces costs, and speeds up execution.
Auto Accept Delegations: Allows validators to automatically accept authorization proposals, managing stakes more flexibly and efficiently.
Improve Rewards Staking: Authorizers will receive bonuses through Stake and manage stakes more flexible.
Read Full Article: Click here