What is Smooth Love Potion (SLP)?
Smooth Love Potion (SLP) is a cryptocurrency earned by participating in the game Axie Infinity. The SLP token is built according to the ERC-20 standard on the Ethereum blockchain. Players will acquire SLP by winning PvP matches or some other mode. This token can also be used to breed Axies or create a new AXS with unique characteristics.
The community has developed a system called "Scholarships" where investors lend Axies so that individuals can earn income. A lot of players do not have access to other sources of income, making SLP their main source of income. This also made the ecosystem extremely popular and led to the strong growth of SLP.
SLP along with the rest of the Axie Infinity ecosystem is expected to create a fully player-owned economy.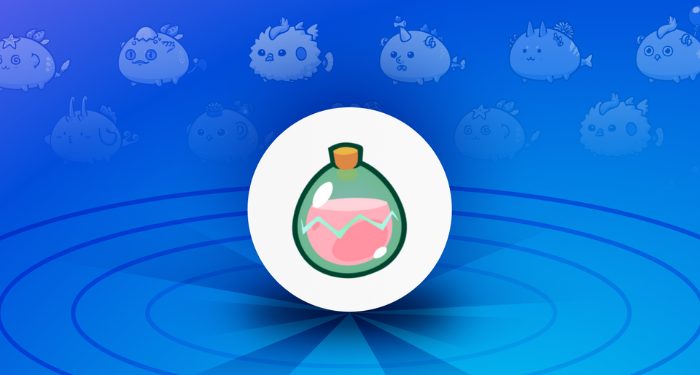 How is Smooth Love Potion used in Axie Infinity?
After reaching a certain amount of SLP tokens, players can start breeding their Axies. Breeding costs for each Axie are different, as they must depend on the quality of the seed of the pre-existing Axie (parent). Axies can be bred up to 7 times. The higher the level, the more SLP it costs. Accordingly, to create an Axie for the first time, you must use up to 100 SLP. Specific following times:
Creating the 2nd Axie requires 200 SLP
Creating the 3rd Axie requires 300 SLP
Creating the 4th Axie requires 500 SLP
Creating the 5th Axie requires 600 SLP
Creating the 6th Axie requires 1,300 SLP
Creating the 7th Axie requires 2100 SLP
SLP is a token with a burning mechanism. After each Axie breeding, the SLP tokens used will be burned forever to reduce the supply. Since players can only earn a limited amount of SLP in the game per day, the number of tokens is expected to increase. The price of SLP will also change depending on the force of supply and demand.
How to earn SLP tokens in the game Axie Infinity
Players can earn SLP tokens through the following ways:
Complete daily tasks.
Fight against other players in Arena mode (PvP)
Fight monsters in Adventure (PvE) mode.
Besides, the game will provide players with 20 Energy (energy) per day to participate in Adventure and Arena.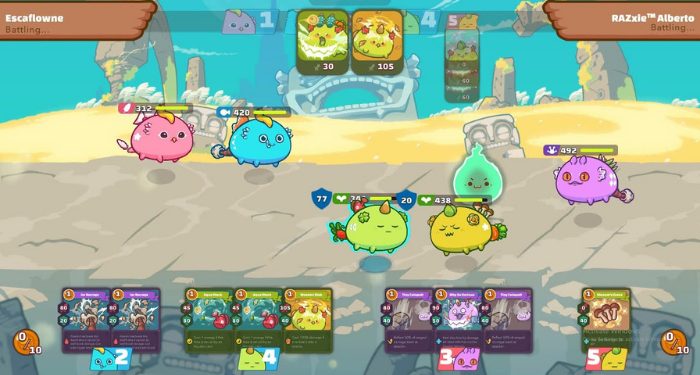 Read Full Article: Click here