What is Status (SNT)?
Status (SNT) is a decentralized mobile and desktop application built on the Ethereum blockchain platform. Basically, Status works like Android's Play Store or iOS's App Store. The biggest difference is that this application is built entirely on peer-to-peer (P2P) technology. Any user can use Status to:
Access, browse and interact with over 2000 dApps on Ethereum
Send and receive encrypted P2P messages.
Use for secure payment based on Smart Contract.
Store and control crypto assets privately in the wallet.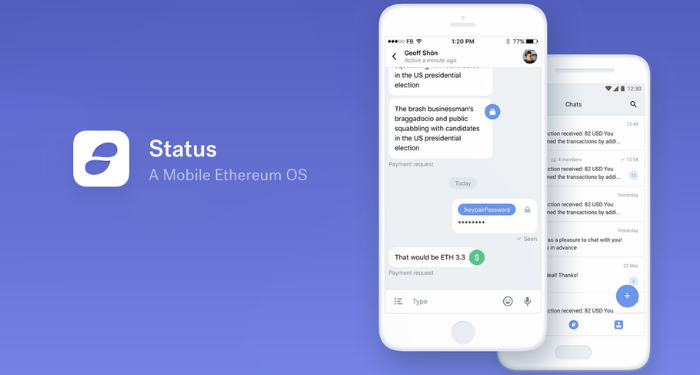 Status's ultimate goal is rapid mass adoption of dApps. This will be done by targeting smartphone user segments, thereby making discovering and using dApps easier and more intuitive.
In addition to the app, the Status community also builds infrastructure tools that allow people to join the community and build a better website together.
What problems does Status solve?
With traditional social media platforms, all control is always given to platform owners and advertisers. Meanwhile, users have no authority over the personal information they share. In addition, users also have less say to influence the development of the platform.
Status seeks to disrupt the traditional social networking model by empowering users. Using Status, they can become important actors in platform governance and have complete control over personal data.
Highlights of Status
Status is designed to interact with dApps on the Ethereum network, while also acting as a messaging platform and 3.0 web browser. Anyone with Internet access can use the Status app for free trade, P2P payments, and encrypted P2P communication. The platform uses the Whisper V5 protocol to delegate nodes and supports decentralized messaging.
Decentralized push notification marketplace
Status does not generate revenue from the sale of customer data or advertising. Instead, the platform creates a push notification marketplace for service providers. If a user wants to receive push notifications from the dApp, they must deposit SNT with the provider.
For Status developers paying for push notifications is a feature, not a drawback. This feature gives users the choice to stay private and undisturbed by not participating in any service.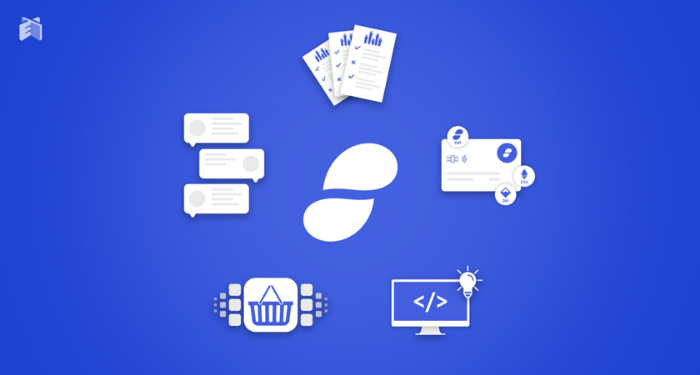 Status management platform
Status is a community application and democratizes platform management using SNT tokens. SNT owners can propose solutions, vote and make decisions regarding the development of this application.
The more SNT holdings, the greater the voting power. Voting on the platform is also completely free.
Username Service
Status users are automatically identified with the SECP256k1 public key, allowing them to communicate without a specific username. However, project stakeholders can also reserve usernames. This provides them with a readable and easily recoverable access point in the event of loss of private keys.
Reliability Indicators
The Status Network includes an online reputation system that allows SNT holders to pay for titles to know a user's trust level. This feature allows Status to establish a basis for Web of Trust and could be useful in the future.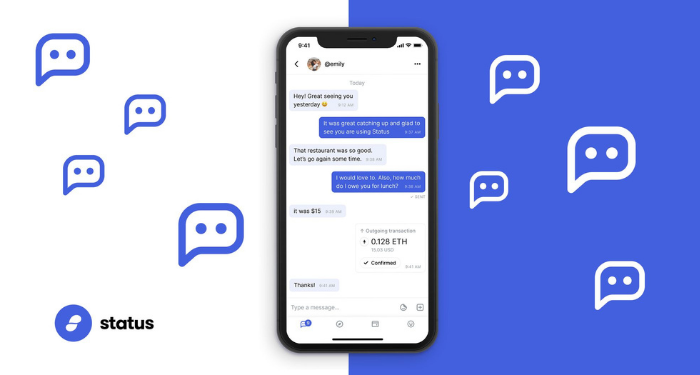 Roadmap
Updating...
Read Full Article: Click here