What is Stratis (STRAX)?
Stratis is a blockchain platform that enables businesses to create applications on single, private blockchains. The Stratis API framework enables deployment, accelerating blockchain generation and simplifying the growth process. Although the company is largely focused on the potential of organizations implementing financial economics, any business interested in integrating blockchain technology can completely be in the sights of Stratis.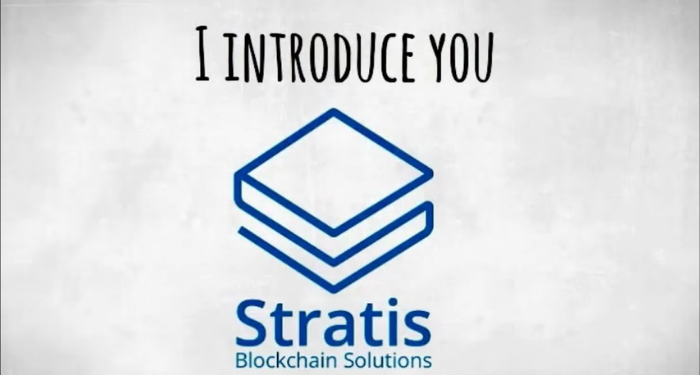 Compared to other blockchain projects, Stratis's approach is somewhat more practical. In addition to creating and building platforms, the development team also provides consulting services to businesses to teach them how to manipulate the advanced technology they are using. In addition, businesses also interact with other users in building and hosting specialized decentralized applications so that they can fully understand smart contracts.
The mechanism of action of Stratis
Stratis is known as a Blockchain-as-a-Service (BaaS) platform that facilitates the development of applications on blockchain. By adopting Stratis lite, side chains, and APIs, users get the benefits of one blockchain without necessarily supporting the entire blockchain network.
Blockchain-as-a-Service (BaaS)
As a BaaS platform, Stratis hosts blockchains that run on the network using a cloud engine without having to maintain nodes to query or manipulate the blockchain for example. This mechanism will maximize resources for organizations and individuals who have spent a large amount of time and resources but are not really effective.
One-click operation
Stratis optimizes the user experience through just one click. It is quite easy for users to implement a custom sidechain with many of the external features found in the main chain. However, these operations still effectively spread to other blockchains. Users can also conduct a sidechain to major platforms such as Bitcoin, Ethereum, Lisk, BitShares, etc.
Side chains
Stratis side chains allow companies and individuals to create their own, personalized blockchains at their disposal. This can be used to distribute gas to smart contracts. STRAX can be completely exchanged as side chains currency in the system network.
Smart contracts Stratis
Create high-performance, secure, and fully testable smart contracts in a familiar and free growth environment. Users have a basis to believe in smart contracts when this technology will support payment of transactions on the blockchain according to an existing program without the presence of a third party. This will ensure decentralization as well as transparency and safety of assets.
Stratis Architecture
Stratis is designed and built on the Bitcoin platform with all nodes using C#, Microsoft, NET and the NBitcoin library instead of C++ (the main language of Bitcoin Core). The main reason is because C# is easier to test and is more popular in commercial business applications.
The Stratis architecture consists of three separate layer management components:
Stratis Bitcoin full node: interacts with three interface layers, infrastructure layer and policy layer node. Nodes will effectively take care of the APIs, user interfaces, and rules for storing and verifying transactions.
LibConsensus: comes from Bitcoin Core and provides part of the code for the consensus layer to establish a valid block.
NBitcoin: handles empty arrays of the consensus layer and also transmits messages between nodes in the network layer.
Roadmap
Updating...
Read Full Article: Click here