What is inSure DeFi (SURE)?
inSure DeFi (SURE) is a decentralized crypto asset insurance ecosystem built on the Ethereum blockchain. This is where users can secure their crypto portfolios from scams or steep price drops by purchasing SURE tokens with fiat or other cryptocurrencies.
inSure is designed to distribute the risk of crypto ownership across a pool of liquidity with a premium determined by Dynamic Pricing. The capital required to offset risk at any given time will be based on the market value of the SURE token and the community's need for insurance on the crypto portfolio.
inSure DeFi also uses a decentralized backend system called inSure DAO to process all insurance claims, voters will have to ensure any fraudulent claims are flagged and only Only valid request is made.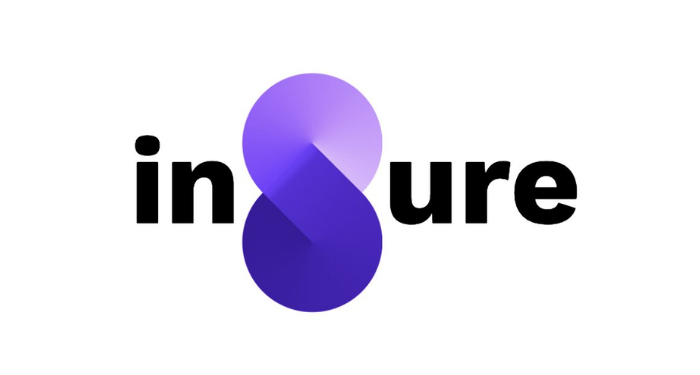 This project was born to provide secure solutions to stabilize the crypto space and protect Crypto and DeFi portfolios. inSure DeFi will ensure investors and traders are put in a disadvantageous situation for unexpected reasons. Besides, inSure DeFi has set up a 24/7 support system to help as many users as possible.
Highlights of the inSure DeFi platform
An important factor in evaluating a good insurance platform is the integrity of financial information, such as the use of funds or premiums that can afford potential claims. ability or not.
Because blockchain acts as a distributed ledger and each node will have the same copy of data. As data changes, insurance users can see the data synchronized and updated, making the fund's operations public and transparent. Therefore, there will be a dedicated module on the home page of inSure DeFi to disseminate relevant information and provide real-time financial status, such as risk factors, minimum capital requirements, data historical data on token prices, a summary of the valuation of requests and the number of tokens blocked and traded.
How inSure DeFi works
Get SURE token
To secure your crypto portfolio, you just need to buy/obtain SURE tokens from exchanges. The insurance will take effect immediately once the SURE token is placed in the wallet.
Note: do not store your SURE tokens in exchanges. To process the request, you will have to sign the request with your wallet.
Send suggestions
If your portfolio is affected by a scam, a sharp devaluation, or money is stolen due to the exchange being closed. InSure will gladly reimburse your losses based on the plan you have chosen.
Please email your request to: [email protected] with content including:
The name of your cryptocurrency
Wallet address affected
The date it happened
Your wallet address contains SURE tokens
Additional information.
Sign the following message with your wallet (containing SURE tokens): "I am a SURE token holder requesting the inSure team to process my request"
Get paid
InSure will process your request and start transferring SURE tokens in the amount of insured value based on the plan you previously selected.
InSure will place a BUY order for SURE tokens and will announce that you can exchange SURE tokens to ETH or BTC.
You are not forced to sell your SURE tokens. Instead, you can sell to other investors who need insurance for their crypto portfolio.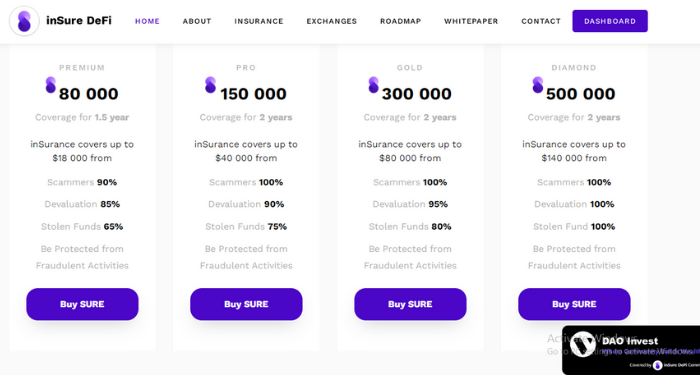 Roadmap
Read Full Article: Click Here