What is sUSD (SUSD)?
sUSD (SUSD) is known as an official stablecoin in the Synthetix ecosystem. The value of sUSD is pegged to the USD at a 1:1 ratio, via a price feed provided by Chainlink. Users can take advantage of this feature to earn extra income from arbitrage of sUSD.
Example: If the market price of sUSD drops to $0.98, a user can buy 100 sUSD for $98 and exchange this sUSD for a corresponding $100 worth of sBTC or any synthetic asset other on Synthetix.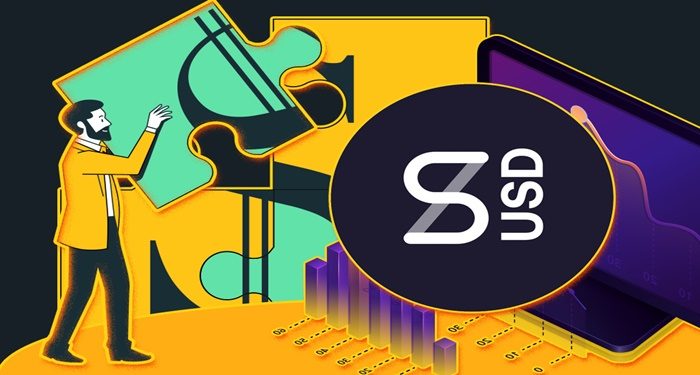 Features of sUSD
Basically, sUSD is the main cryptocurrency of Synthetix, used to trade and exchange with other synthetic assets on the platform. In addition, sUSD is also used as a collateral cryptocurrency. For example, users can mint sUSD tokens by staking SNX coins into the Smart Contract of the Synthetix platform.
In the Synthetix protocol, sUSD acts as a "Debt obligation". That is, when a user mines SUSD coin, they are assigned a portion of the overall debt of all minted synthetic assets. Therefore, the minting and issuance of more sUSD will depend on the demand for mining and owning synthetic assets on the Synthetix platform.
sUSD builds on the DeFi ecosystem, similar to one of the most liquid decentralized stablecoins, including Curve. This coin is tradable without slippage against another account derived from the Synthetic protocol at Kwenta or Synthetix.Exchange.
Read Full Article: Click here